What do the widespread tech layoffs mean for professionals and employers?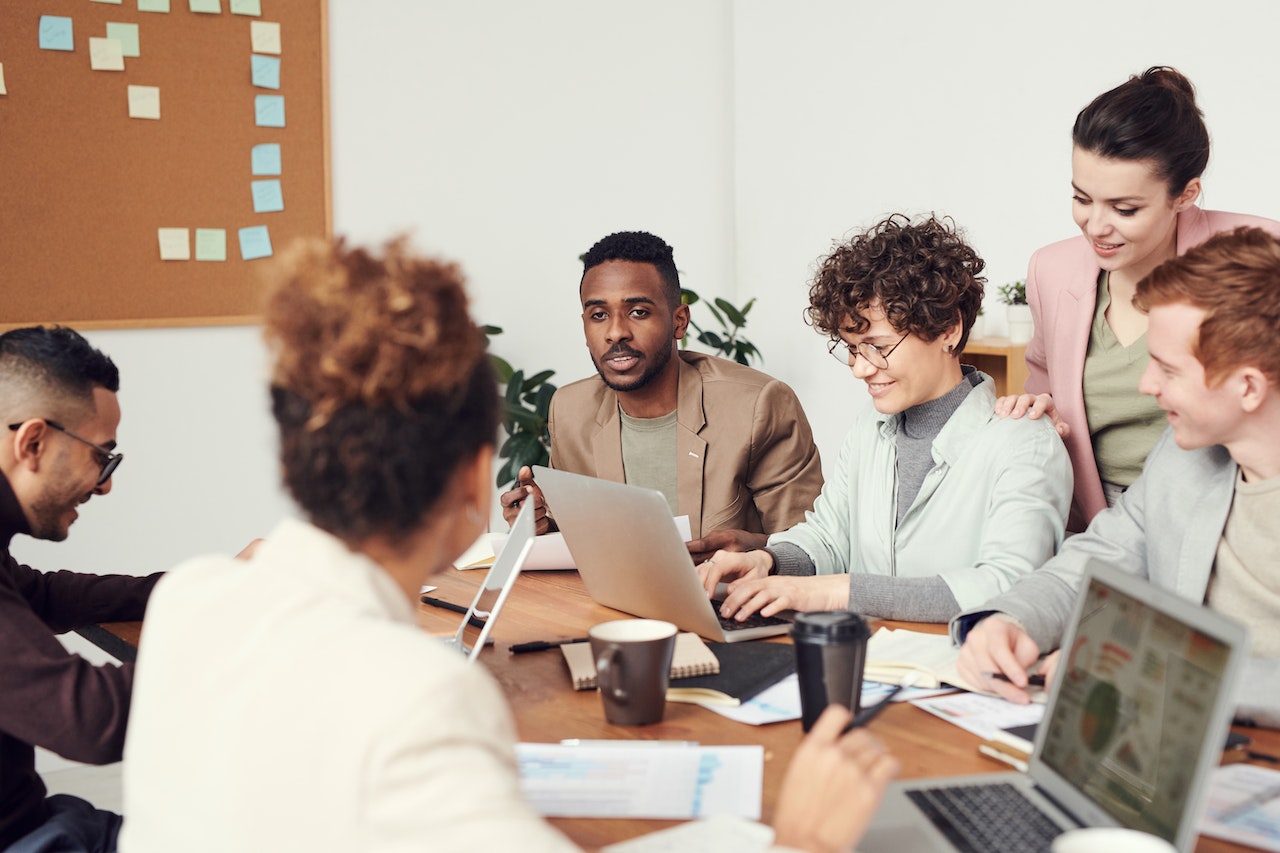 Over the past three years, the tech sector has seen it all. From the highs of extensive hiring sprees by global tech giants and vast increases in salaries for a wide range of roles, to the lows of the subsequent mass tech layoffs; the industry has been through a turbulent period.
As per Layoffs.fyi, at the time of writing, just under 700 companies have laid off almost 200,000 tech workers globally in mass job cuts in the first half of 2023 alone. That's a serious amount of talent suddenly available on the market and looking for work.
After a slow start at the beginning of the year due to hesitancy to hire, it looks like those professionals have now gathered momentum and are finding faster success in their search for new employment. This comes as an increasing number of organisations recognise the priceless opportunity to snap-up professionals with desirable tech skills who would have previously been hard to hire.
Looking to hire tech talent? Let us know the type of professional you need.
Here's a brief investigation of what the tech layoffs mean for professionals and companies, within and outside the tech sector.

Professionals impacted by tech layoffs have had to be agile
Sometimes, having the decision taken out of your hands is a good thing. From being in high demand, scarce, and holding all the cards, to being one of 200,000 looking for a role.
Ever since the first mass tech layoff was announced, employees within the sector have had some internal alarm bells ringing. The proactive ones took steps in preparation for the potential bad news; career cushioning, upskilling, reskilling, or reaching out for career coaching.
This meant they not only increased their value to their current employer in the hope of avoiding being laid off, but it also meant that if they were, they had a broader range of skills and experience to improve their attractiveness when on the hunt for a new role.
It has also given professionals the chance to think about their long-term careers; the type of organisation they want to work for, whether a permanent or contracting role best suits their lifestyle and aspirations. and the skills they need to future-proof themselves.
It hasn't all been down to the individual's efforts though. Some organisations, despite laying their people off, have been going above and beyond to help them with their next career step. Certain employers are providing outplacement strategies to support their laid-off tech employees during this transition, which include:
Career counselling
Access to job boards and recruitment platforms
Mentorship programmes to facilitate a smooth re-entry into the job market
Retraining initiatives to equip employees with the latest skills and technologies
In today's dynamic market, the future of laid-off employees is filled with potential for personal growth, skill enhancement, and career transitions.
By harnessing resilience, exploring new opportunities, and embracing emerging sectors, laid-off employees can not only shape their own futures but also provide immense value to employers.
Employers can access expert skills
In an industry that has historically struggled with shortages of skills, in which companies would look to find and hire talent in unconventional ways, the mass tech layoffs have provided an unmissable opportunity for some other organisations to secure the talent they need.
Could this be the turning point of a deepening tech talent pool across the world?
Well, it's unlikely to be quite that straightforward instantly, but it will undoubtedly ease things a little. As we all know, there's much more to successful hiring than simply having a wider pool to choose from - addressing work-life balance demands, offering progression opportunities and outlining career development plans, for example.
It would be remiss to say it's easy to hire tech talent now, but it's certainly less competitive than it was in 2021 and 2022.
Before, when hiring for tech positions was difficult, companies may have put certain projects on hold due to not having the right talent. Now, they are able to take a more skills-based approach to hiring, secure those people, and move projects or tasks forward at their own pace.
Not only that but their new hires will be motivated to get back to work and prove themselves after being laid off - so it's likely that their productivity will be through the roof!
Hiring tech talent as contractors offers an opportunity for you to benefit from their niche skills and experience without committing permanently.
Benefiting from not-so-inflated salaries
As in any aspect of business, supply and demand impact costs. That is also the case in hiring tech talent. We've seen a substantial recalibration of salaries for many roles after what can only be described as a bumper year (2022) of pay inflation.
It doesn't seem right to describe a new recruit as a 'bargain', but those companies hiring in 2023 - in comparison to hiring the same individual at any point over the previous two years - will be offering less eye-watering salaries in order to secure the talent.
Obviously, professionals understand their worth, so if you are trying to hire, you will still have to offer enough to attract top talent. But the wage demands they were putting forward when job searching in 2021 and 2022 are far less likely to be met now.
Using tools like a salary guide or teaming up with a recruitment agency will help you benchmark and figure out what a suitable salary would be for your specific vacancy, in your particular location.
For example, our salary guide reveals that as a DevOps Engineer, salaries vary significantly across the world:
In Dublin, you could earn €65,000 - €80,000 per year
In London, it's £60,000 - £75,000
In Singapore, you can earn up to S$130,000 - S$180,000
In Sydney, it can be up to $130,000
In Toronto, it's $130,000
In Hong Kong, you could get up to $50,000
And in Tokyo, the annual salary can be ¥9,000,000 - ¥10,000,000
Invaluable leadership and resilience experience can empower your workforce
The tech talent pool has been flooded with some impressive and high-performing individuals.
Considering senior-level professionals - who are on the market due to the mass tech layoffs, not because of personal performance - for leadership roles can be a tactical move.
Their experience, resilience, skills, and adaptability make them well-suited for leadership positions where they can bring fresh perspectives and drive positive change. The knock-on impacts of their approach to work will help bolster the experience of your wider teams as well.
It's also applicable to less senior-level individuals. Hiring at any level, you can provide mentoring opportunities as an effective way of leveraging the expertise of laid-off employees and shaping them into your leaders of tomorrow - and we all know how important succession planning is, particularly in tech!
A symbiotic relationship between employer and employee
For the individual - all 200,000 of them - being laid off will inevitably be an emotional experience and might seem like a setback in their careers. In truth, it offers a priceless opportunity for personal growth and embracing career transitions. Employers can play a pivotal role by recognising the value and expertise of these individuals and leveraging their skills in various ways.
When it comes to hiring laid-off tech workers, employers have a lot of options. They can employ these individuals on a short-term basis by hiring them as contractors, or commit on a more long-term basis with a permanent recruit, both at a not-so-inflated rate of pay when compared to just 12 months ago.
The benefit for both sides is clear: companies get the work done faster and more cost-effectively, while those who lost their jobs get back into the workforce.