Optimise Your New Employee Onboarding Process (With Checklist)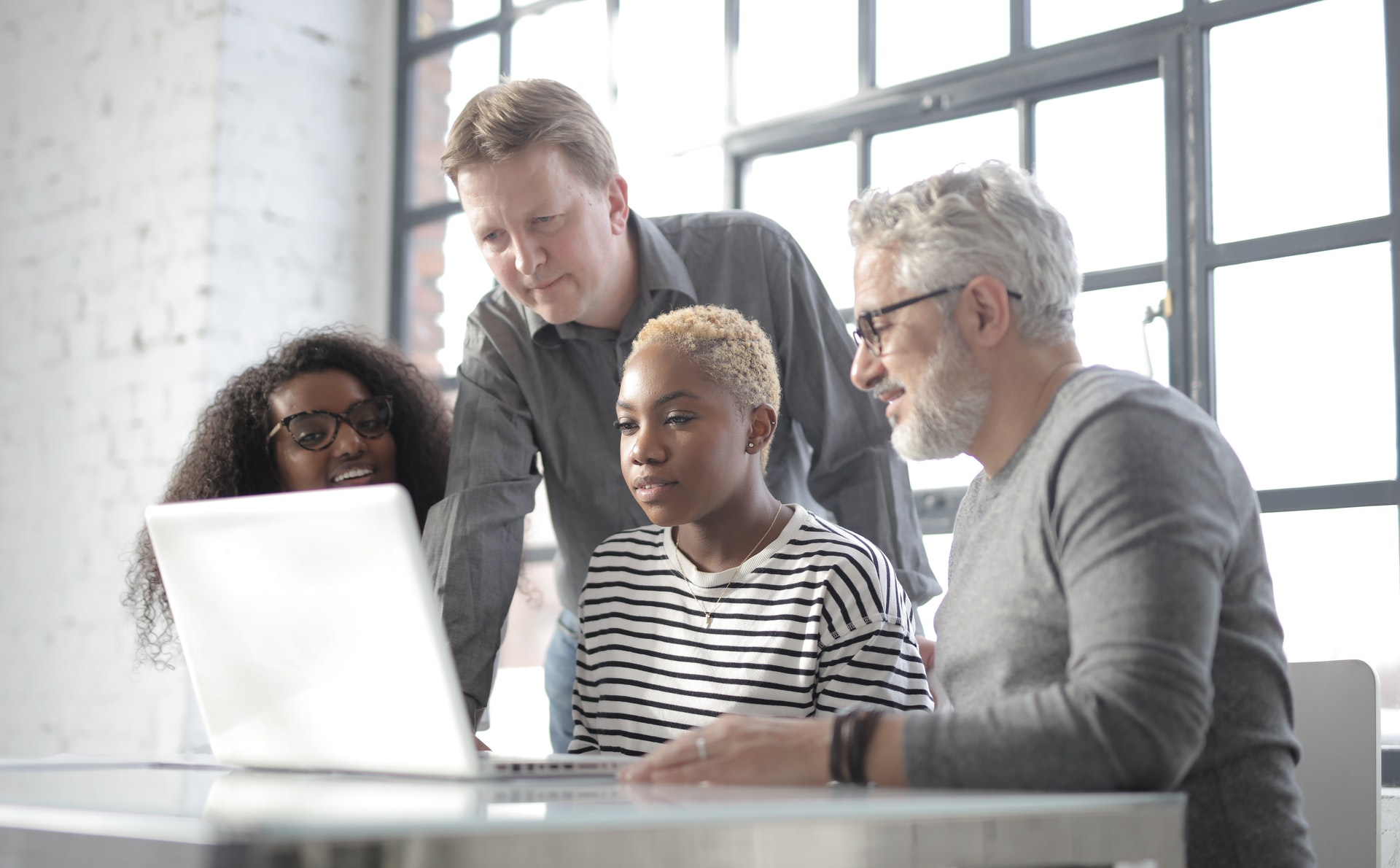 You've held interviews with eligible candidates and extended an offer to the lucky one (or few, depending on your hiring needs). They duly accept. You now have a new member of staff who's technically skilled and a great cultural fit for your team - but how do you effectively and efficiently onboard that new employee so they settle in quickly?
This process is pretty much the first interaction they have with your business as an employee and can shape their entire perception of what it's like working for you. It's really important that it's engaging and interesting.
Fail to captivate their imagination or stimulate their mind during this critical period and you run the risk of not being able to retain them. You'd be incredibly disappointed if after all that time, resources and effort you dedicated towards finding and hiring them, they were to leave because of a poor process!
So, with that fresh in your mind, here's everything you need to know about new employee onboarding and how to make sure your process is top notch...
---
---
1. What exactly is employee onboarding?
It incorporates a range of things, such as integrating the individual with your organisation's culture and supplying them with the right tools and information they need to become a productive member of the team from day one. It helps them adjust to the social aspects and enlightens them to your company's performance expectations.

Not to be confused with orientation - which is the more formal completion of paperwork and routine tasks - onboarding can be more of a slow burner. Whilst the initial early days are still crucial to leaving a good impression, some HR experts recommend that the process should continue for at least the first year after an employee joins your organisation.
Being prepared is key. If you have a seamless hiring process that wows prospective employees, your new starter will be expecting a high level of engagement from their first day.
2. How to create the best process for your business
Research by Gallup revealed that a mere 12% of organisations in the USA 'strongly agree' they do a great job of onboarding new employees. But with such importance surrounding your process in relation to employee retention rates and productivity levels, it's not something to just rush into for the sake of getting it done. It needs to be properly thought through.
Some of the key questions you should consider (the answers will vary for each organisation) are:
At what point does the process need to begin?
How long should it last?
When they leave after their first day, what impression do you want to have had on new hires?

What do they need to learn about your

company culture

and working environment?

Which of your existing employees will play a key role in the process?
Are there specific goals you want to set for new starters?
How are you going to track the success of your programme?
It's important to devise answers to these questions so that your HR and leadership teams have a good idea about exactly what they need to pull together for your onboarding process, as well as who needs to be involved and when.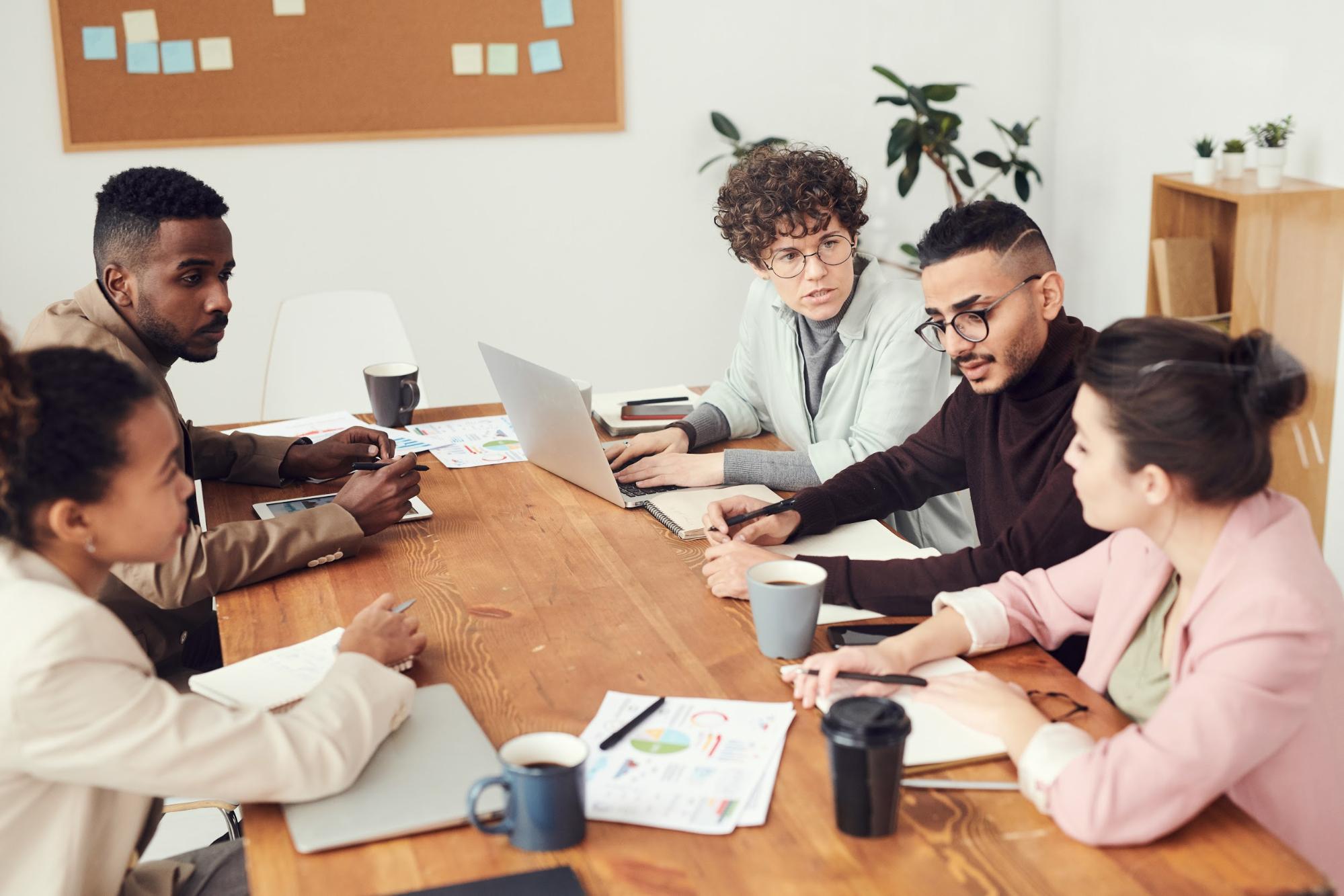 You should be thinking about:
Getting all necessary paperwork signed

before their first day

Sending them their benefits options

to choose from in advance

Setting them up so they can

access your online portal

Having someone

personally greet them at reception

and show them around the office

Arranging for them to

receive a personalised welcome/congratulations note

, or a recorded video message, from their manager

Making sure that their

phone, computer and desk are all set up properly

- if they're working remotely, courier everything to them

Providing

tailored training

relevant to their specific role as well as general company training

Creating a 'new hire community'

where recent recruits can get to know each other - for remote workers, you could set up an online social media community

Matching them up with a mentor

in the business

Pre-arranging regular catch-ups

over the first few months to monitor how they are settling in

Asking for their feedback

on the process so you can identify areas of improvement
3. What should your new employee's first day be like?
Their first day is your prime opportunity to outline objectives and set expectations, but it also has to be interesting and engaging - you want them to come back for day two!
Could you supply a 'Welcome Pack' of various useful items that is waiting on their desk upon arrival or that is sent out to them if they are working remotely? Even though it's only a small gesture, for your new employee, receiving a company branded travel mug, cap or piece of clothing will make them feel part of the company - especially if others have similar novelty bits and bobs on their desks as well!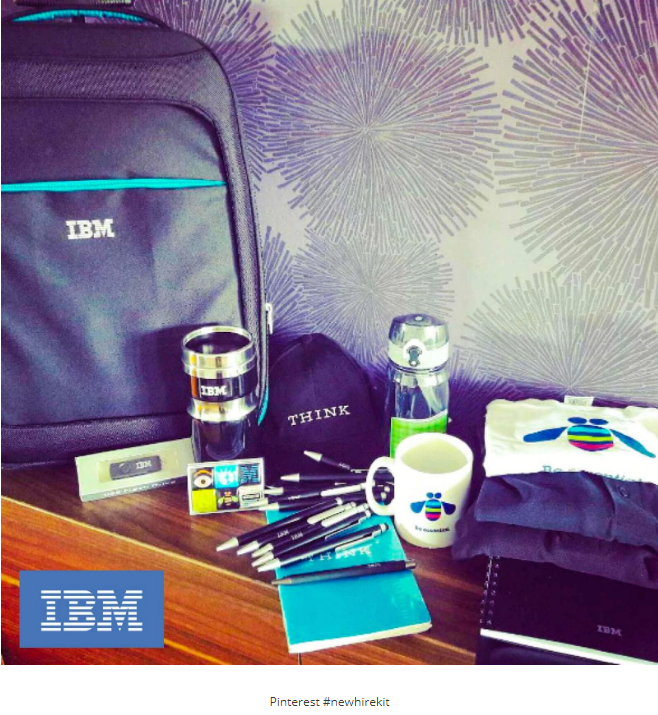 Social interaction is key on day one. They've done well to get hired, so show your appreciation for them when they start - could you take them out for lunch or go for a team drink after work? We all know how intimidating and overwhelming it can be to start a new job, do not let them feel isolated or alone on their very first day! If you have a mentor scheme, introduce the new starter to their assigned mentor as early as possible.
By the end of day one, they should have a clear understanding of their own responsibilities and a decent grasp on what each member of their direct team does. This will reduce the risk of any existing employees feeling threatened that there may be an overlap in tasks.
Whatever route you decide to take for new employees' first days, it's important they recognise what to expect from your company culture - this will help them make decisions which are closely aligned with your expectations.

4. Why is a strong onboarding process important?
If your business recognises that you should have an exceptional experience outlined for your new employees but there are certain individuals who are still a bit dubious about why it's so important to get it right, tell them this:
A strong process improves new hire retention by 82%

- Optimising your process increases the likelihood of you being able to retain your new employees because it makes them feel

valued and engaged

- this reduces unnecessary spend on hiring a replacement.

It can boost productivity by 70%

and vastly increases job satisfaction, benefiting the business as a whole.

A poor experience means your new employees are

twice as likely to look for other opportunities

in the near future.

A seamless process means your new starter is much more likely to recommend you as an employer to friends and family -

easy access to an extended talent pool

!

It teaches them how to

effectively communicate

across different areas of your business, facilitating relationships.

It's great for succession planning

; throughout the process you are able to develop your new starters into the type of long-term employee you require.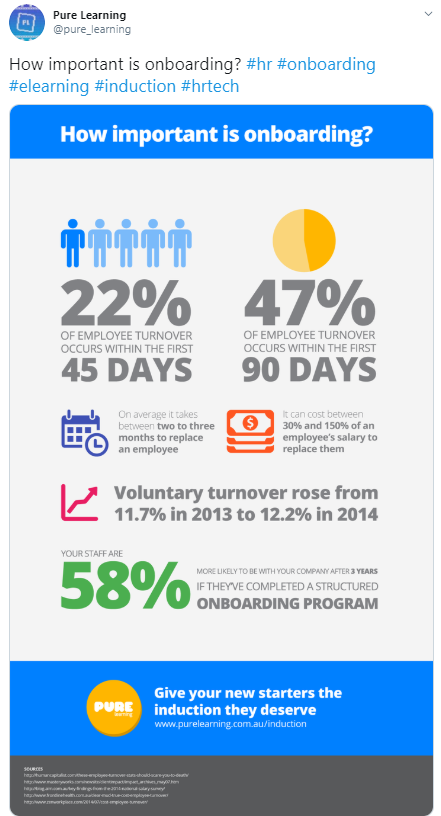 5. How can you onboard new employees who are working remotely?
With flexible working practices much more common these days, a number of employees may request to work from home. If you offer the opportunity to work fully remotely (and even conduct your interviews remotely), it vastly widens your talent pool and can increase the diversity of your workforce - which is great for productivity and creativity.
But how can you make sure your new remote employee is settled in and feels part of the team early on in their career with you? Thanks to technological advances, it's just as easy to hand-hold a new joiner through their joining period if they are working remotely as it is when they are based in the office.
Watch our short video on how you can do it. Spoiler alert: It's much easier than you may think...
To summarise, you should: Make sure they're set up with the right software and hardware, help them get used to your communication tools, make admin as easy to complete as possible, introduce them to all relevant people over video calls, outline how you will measure their performance and source them a mentor who can advise them over video or phone calls about any workplace queries.
6. What happens at the end of the process?
However long you establish your process should be, it will come to an end eventually. Be it 3 months, 6 months or even a year. At the point of your (now not so) new employee completing their onboarding, they should be fully productive, an integrated member of the team and recognised by the wider organisation.
If they have lived up to expectations at this point, you can start thinking about their future career development with you and how to go about ensuring they continue being highly engaged so you're able to retain them.
By setting out a clear path to success they will be appreciative and driven, and you'll be well on your way to moulding your new hire into a seasoned and valuable employee.
7. Access our free checklist
Download our free checklist so that you can optimise your process to make it as seamless as possible.