Women in Transformation - Anna Schibrowski, Barrenjoey
Hear from leading senior females in Transformation. They will be discussing their success, career-defining moments and what advice they would give to another female looking to pursue a similar career. This is what Anna Schibrowski, Founding Partner and Chief Operating Officer, Corporate Finance at Barrenjoey had to say.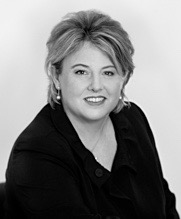 Anna is an experienced Investment Banker and Capital Markets expert who has spent over 20 years advising a broad range of institutional and government clients on complex capital. This combined with leading several transformational corporate projects has given her a unique ability to work at both a strategic level and at an implementation and risk management level.
The majority of her career has been at UBS providing capital markets advice to clients who are large financial institutions, Federal and State Government and other listed corporates raising capital through equity or hybrid issuance. Using her capital markets experience she moved on to UBS Wealth Management to advise a sales force of ~100 client advisers on providing financial advice to high net worth individuals, families and not-for-profit organisations primarily for capital markets investments and products.
What are the key habits that you feel make you successful?
I have always been of the belief that hard work and a little bit of luck is key to success. In the early days of my career I never thought there was anything I couldn't do if I set my mind to it.
My parents were both firm believers in education, and I went through all the usual qualifications—under graduate, chartered accountant and a masters in applied finance and moved through my early career opportunities confident, that if I did the work, I could achieve what I wanted to do.
I started out in the professional services world, giving me great exposure to a wide range of business practices, people and challenges. I was constantly being thrown at complex problems. These were things that I need to tackle head on and be brave enough to stand by my decisions and deliver. I was sometimes known as a "safe pair of hands" as I would do everything necessary to get things done.
To be successful, I feel I've often needed a combination of bravery and the ability to deliver in what is often a world of imperfect information. True leadership is being able to make decisions when information is not always perfect or available and having the confidence to follow through with your convictions.
What was your career defining moment?
There was a pivotal moment in my career when I left the workforce to have children. During this same period I took a redundancy which I felt would give me time to raise my twins and look for the next long term opportunity. During this period a former boss reached out to me, as a trusted colleague, to support him in a major management buy-out of UBS Wealth Management Australia, that founded Crestone Wealth Management.
What was on the cards was negotiating the terms of the management buy-out, standing up a new business (everything from raising capital to finding premises), migration of clients contracts and their assets, establishing a new wealth management platform, migrating employees and all to be done within an excruciatingly tight time frame of 12 months. I'd not done this before, so the challenge was significant. It was a start-up, corporate transaction and separation program on steroids!
The pressure, the importance and the complexity really showed me what I could achieve when my mind was on task.
What's the most valuable piece of advice you have to share?
Whilst you may be good at what you do, you need to look up and feed your network. Meet people, make connections – this needs to be part of your daily routine – force yourself to do it. Make it a KPI if necessary. Don't just get caught in the doing.
How do we help people achieve success in their careers?
The people you work with help you achieve success in your career. In terms of building a team, you need to value bravery and take risks on people. Not everyone fits the "exact" mould of what is the ideal candidate. People with the appetite and desire to succeed will do everything they need to do to complete a task and get things done.
Reflecting on my career, I was one of those candidates. On paper I was a country girl with no HSC and a bit of a late starter on my degree from a country university competing for a role in investment banking against those who had great exposure and experience from life in the big city and more prestigious university experiences. But someone saw through the skill set on paper and had confidence that I had the passion, confidence and tenacity to do well in the roles I was tasked to do. There was nothing I didn't think I could do if I put my mind to it.
We need to take more risks and support the people we choose to bring into our teams, sometimes it won't work out, but that is life. An effective team with a blend of experience can succeed and we need to be open to breaking the normality and removing the barriers that predefine what success looks like.
More from Women in Strategy:
Fiona Hayes - Chief Strategy & Transformation Officer at QBE Insurance
Tabitha Tauschek, Head of Group Strategy at 7 Eleven
Clare Morgan - Executive General Manager, Small Business Banking at Commonwealth Bank
Get in touch with our strategy recruitment consultants if you are hiring strategy professionals!