Women in Strategy - Clare Morgan, Commonwealth Bank

Hear from leading senior females in the Strategy division. They will be discussing their success, career-defining moments and what advice they would give to another female looking to pursue a similar career. This is what Clare Morgan, Executive General Manager, Small Business Banking at Commonwealth Bank.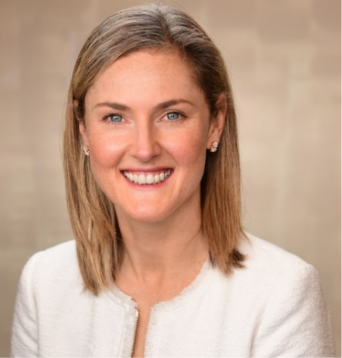 She works with companies to grow and invest in their business through providing innovative banking solutions. She leads the technology, health, education and media industry banking team in the Institutional Banking and Markets division.
Clare has worked for almost 20 years in financial services and management consulting across Australia and the US.
She has expertise in running large scale profit and loss businesses, setting strategic direction, developing and retaining high-performance teams, executing complex change, governing decision-making forums and leading technology programs. She holds a Bachelor of Economics (Hons.) from the University of New South Wales and a Masters in Psychology (Organisational) from Columbia University.
She is passionate about great client service, innovaton, product and process design, the power of diversity and creating high-performance teams. Clare chairs AdvantAge, which focuses on age diversity and inclusion. She was a founding member of WomenCan.
What are the key habits that you feel make you successful?
My definition of success is a lifestyle that supports my health, exposes me to continued learning and enables meaningful connection with others. I have some good habits that help me move in the direction of success, even if just a little bit every single day.
For example, I seek feedback regularly and use it constructively. I am naturally a very task-oriented person but over time I have rounded this out by allowing more time to focus on people and 'the bigger picture'. I am a habitual asker of questions and avid reader of websites, books and research to stay abreast of market developments, new business models and the latest thinking in self-development.
Lastly, studies time and again show that basic practices of regular sleep, exercise and a healthy diet are the keys to daily productivity. These seem basic but can be challenging to get right when mixed with a busy executive and family life so I focus on these. By the way, I also have plenty of bad habits that I would not recommend emulating!
What's the most valuable piece of advice you have received in your career and how did it help you?
I've received so much great advice from a wide variety of mentors, peers, colleagues and clients. Two great pieces I'll highlight here are:
Motivation is a myth - it's only after we start doing something that we get a taste of enjoyment or satisfaction, which fuels the desire to do more or go further. That's why it's important to 'give it a go', rather than just planning. Otherwise, it's just an idea and will remain that way.
There is never a good time - don't wait for the stars to align or for all the pieces to fall into place. Life won't wait and neither will the market. If you want something, you have to move in that direction even if the conditions aren't perfect.
There's plenty of bad advice out there, and I've certainly wasted time trying to follow some of it. I've learned to listen for the pieces that are authentic for me.
What's the most challenging situation you have faced in your career and how did you overcome it?
I am conscious that so many people on this planet face adversity on a scale I will never know, so I always answer this type of question very carefully given my fortunate life circumstances. That said, a difficult corporate experience for me personally was working through the Lehman Brothers bankruptcy in New York in 2007 and 2008. It impacted so many clients and staff and just felt like an overwhelming tidal wave at the time.
We worked so very hard, the market environment was tough and there were many aspects out of our control. In hindsight I have leaned back into the skills I learned during that period so many times since and it has made me a more resilient leader.
How do you approach making a difficult decision?
I always gather the facts (especially the non-obvious ones), look at the different perspectives and ask for advice from subject matter experts before I make the call. In my experience banking large clients, a well-run committee can be a great forum for ensuring that decision making is properly governed and cognitive biases are not getting in the way of the optimal outcome for the client.
Lastly, if time allows, I like to step away from the decision to do something creative, like playing imaginative games with my kids. This is a fun way of changing my mental perspective!
What do you believe will be the most in-demand skills over the next 10 years within the strategy division and why?
In today's dynamic environment, it sure is ambitious to have the word 'strategy' in your title!
There is an exponential rise in the volume of data and technology, economic and political uncertainties abound, climate change is posing new risks, the bar for good governance is higher than ever, and new business models are shifting traditional economic value chains. In this context, the most in-demand strategy skills are going to be those that address ambiguity and include some type of scenario analysis.
Lateral thinking and frameworks for synthesising diverse views will be important. That means that strategists need to be lifelong learners, great listeners and highly curious.
More from Women in Strategy:
Fiona Hayes - Chief Strategy & Transformation Officer at QBE Insurance
Tabitha Tauschek, Head of Group Strategy at 7 Eleven
Anna Schibrowski - Founding Partner and Chief Operating Officer, Corporate Finance
Get in touch with our strategy recruitment consultants if you are hiring strategy professionals!