How to manage remote teams: Key tips for employers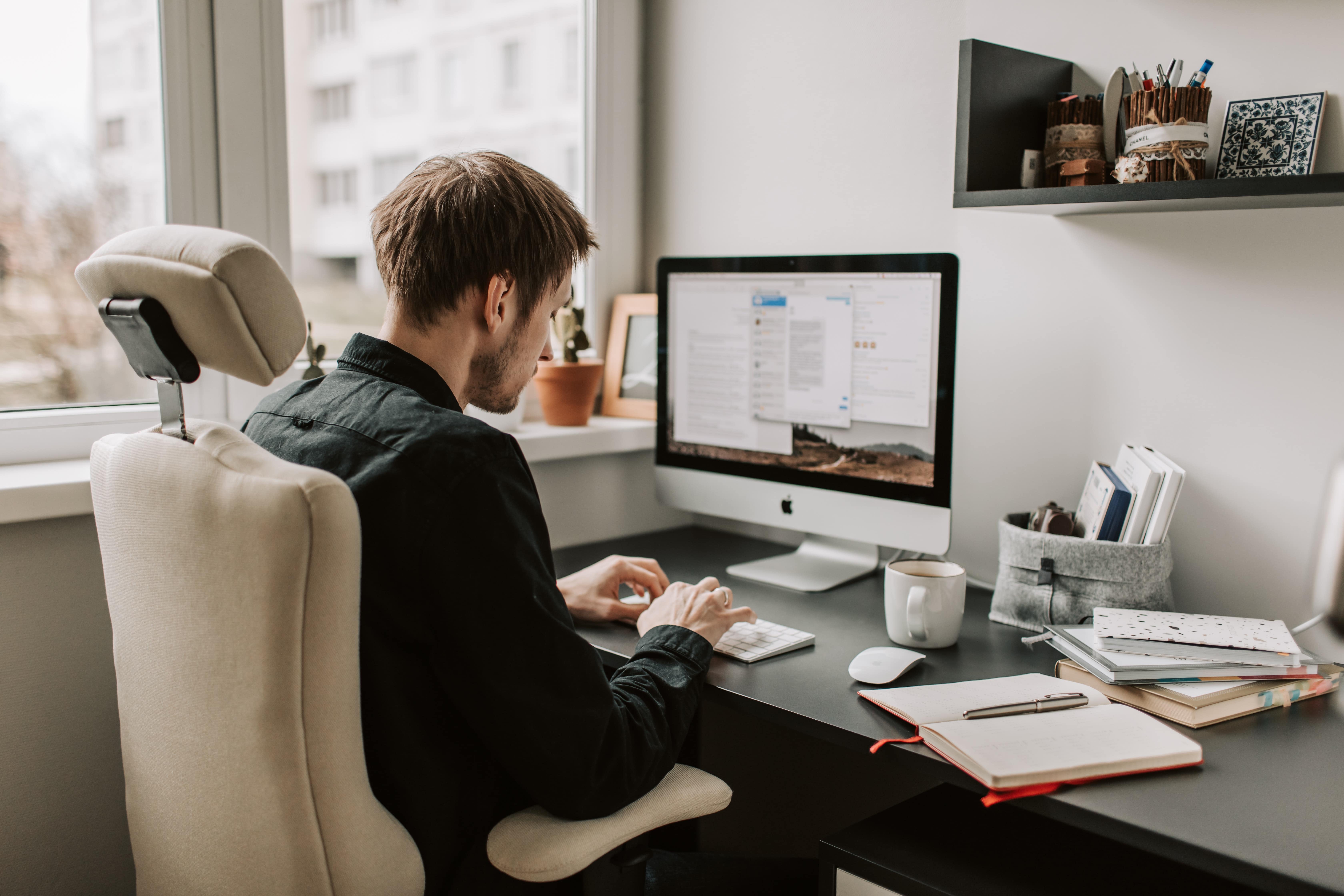 With technological advances and fast internet for most, the workforce is better equipped now than it ever has been to effectively and efficiently work remotely.
We are under no illusion that this is an enormous change to the way many businesses function, but plenty have been running effectively (and incredibly successfully) with remote teams for some time now! Recent studies have revealed that those companies with an increased adoption of remote working have seen, amongst other benefits, a positive impact on their performance and profitability. As the saying goes: With change comes opportunity.
Here are a few tips, ideas and suggestions which can help your organisation manage remote teams and keep processes functioning as efficiently as possible.
Distance doesn't mean processes grind to a halt
As previously mentioned, technology has come on leaps and bounds in the past decade. Something which truly proves its worth when people work remotely is video conferencing software. For several years, teams based across the entire world have been able to meet and communicate as though they are in the same room. Embracing technology is key.
Key Tip #1: Make use of video conferencing software for your team catch ups
Who knows, this could change the way your business functions forever!
Empower your employees to shine
Stepping into the unknown territory of entire teams working remotely may seem daunting. You may be unsure of how to monitor employees and keep them accountable if the metric is not 'time spent at a designated office' and it can be twice as challenging for managers who prefer face-to-face supervision.
A lack of trust can be the biggest barrier to successful remote working, therefore it is vital to make sure all employees know exactly what is expected of them and how you want them to work remotely. Deadlines need to be made extremely clear, seeing as non-verbal cues for urgency like the general buzz of the office are no longer part of the landscape. Instant messaging platforms such as Slack or Google Hangouts are useful tools to keep up real-time communication and allow you to contact team members in an informal manner.
Key Tip #2: Deploy instant messaging and project management tools
Further to instant messaging, project management software will help managers and teams to oversee who is doing what, when, how long it takes them and to identify if there is any needless overlap.
If you don't use one already, Microsoft Planner, Trello or Hive are great options you may want to consider. The sense of community that comes from knowing what everyone else is working on can also act as a boost to productivity - it's an excellent opportunity for your remote team members to take ownership of their tasks and prove their value in ways they may not have been able to before.
Positivity and keeping morale up is vital
Who among your teams makes your company great? Who inspires their colleagues to higher standards? Who constantly has a positive influence?
These individuals are a hugely important aspect of the day-to-day running of your organisation; this shouldn't change because they're working remotely. You should encourage these positive ambassadors to reach out to wider teams in an attempt to boost engagement and communication levels.
Key Tip #3: Increase your visibility by stepping up internal communications
Pay attention to the mental health of your teams
It's all well and good to spread positivity amongst your remotely working employees, but with less face-to-face interaction, there is a chance that some individuals may encounter mental health issues.
Encourage team members to take regular breaks
Make the boundaries between work and personal time explicit
Ensure line managers reach out and check on how team members are coping
Be prepared to talk about any issues, identify what the causes might be and advise how best to overcome them
Key Tip #4: Encourage your teams to talk about their mental wellbeing
Simply by reaching out, a level of trust will be instilled and allow employees to open up more about how they are truly feeling. Having these sorts of conversations over video meetings or on instant messaging can actually be beneficial as it might be easier for the individual to properly open up about their issues; talking about these things in person can be intimidating and overwhelming!
Ensuring that employees have a stable sense of purpose and direction should be a priority for every organisation, regardless of the situation. When there are processes in place to provide support, it can make the tough periods much easier. Good mental health enables people to thrive, regardless of whether they are working remotely or based in the office. This is something that should not be overlooked by any organisation.