Global Hiring Realities: What Do Professionals Value Most From Employers?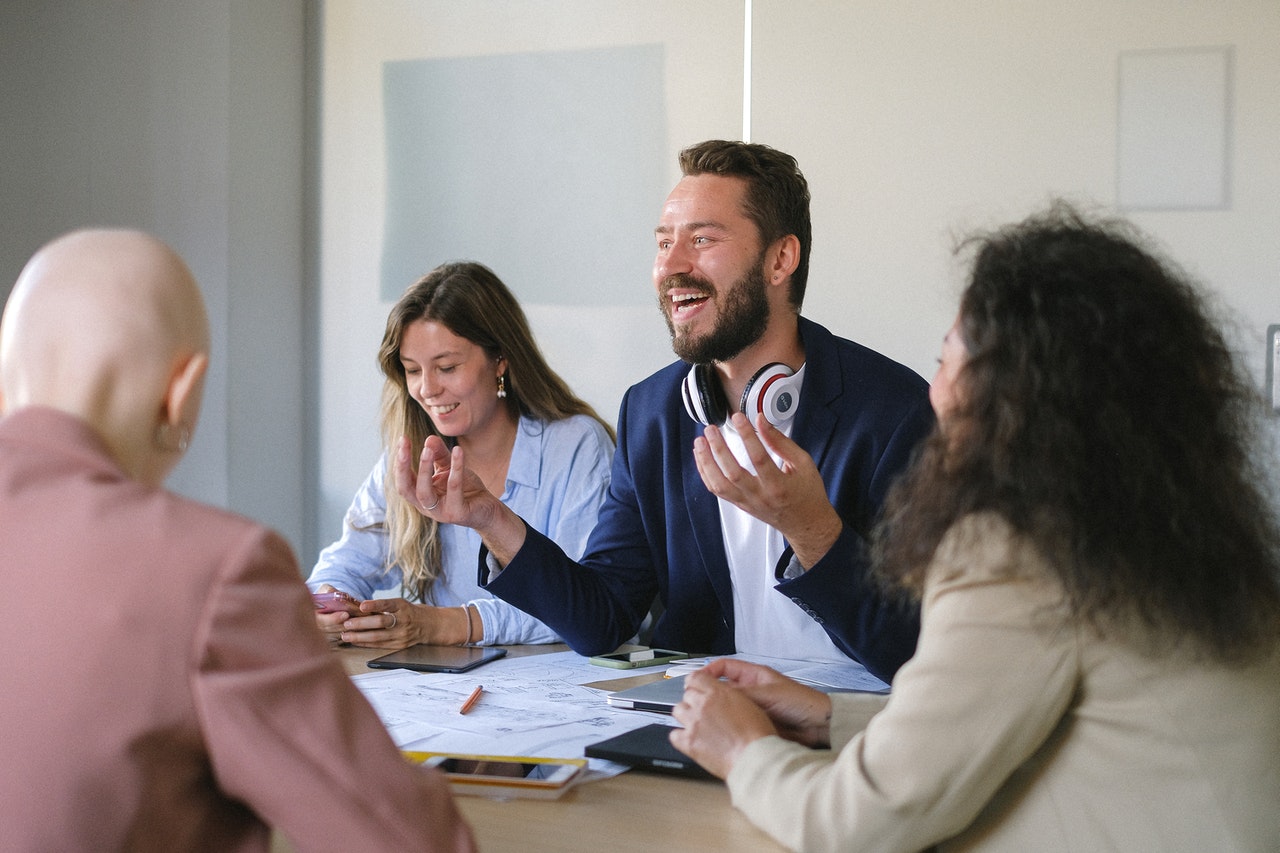 If you've moved jobs recently, then you're certainly not alone. There has been a mass movement of professionals leaving their employment in search of new opportunities.
Referred to as the 'Great Resignation', research suggests the pandemic has triggered people around the world to reevaluate the direction of their careers. This has left a multitude of vacancies begging to be filled, but has also left businesses scrabbling to hire those talented professionals who are back on the job market.
We asked 4,134 professionals a number of questions to find out what exactly it is that job seekers value from their employer (current or prospective) nowadays and what motivates them to move into a new job. Comparing what they said to the perspectives of key hiring decision makers at 62 companies aims to display whether there is a mismatch in expectations between employee and employer in the current hiring climate.
Prefer to read in PDF instead?
Key findings:
48% of people have declined a job offer because the hiring process was too long
62% of professionals would consider leaving an organisation if they didn't provide their preferred flexible working options
Most professionals are unaware of what their employer is doing to try and retain them
84% are considering a career move in the next 6-12 months
1. Reasons for leaving a current job and moving into a new role
To gain an understanding of the motivations professionals have for moving between jobs, the 4,134 survey respondents were asked for what reasons they would move to a new company, as well as what would cause them to leave their current position.
The top three reasons that professionals outlined for moving into a new job - in order of importance - were:
Increase in salary/compensation package
Career growth and professional development
Increased flexibility
"In the current market it's highly likely that you can secure a new role paying you more money, however this is just one element in your decision making. We are finding that a lot of people have raised the priority of their family and personal circumstances over just financial gain."
Dominic Bareham | Managing Director, Morgan McKinley Australia
These findings were relatively consistent with the reasons given for wanting to leave their current role:
Current salary/compensation package
Lack of career progression opportunities
Relationship with manager
If you are unsure of what the industry average is for your job, using our salary guide will give you a good idea of what you can expect to be paid.
It's clear that receiving a pay rise largely dictates an individual's career choices, and they also want to continually improve their long-term prospects by embracing progression opportunities.
In this regard, the experiences of employees and employers seem to be aligned as 'progression opportunities' and 'relationship with manager' were the 2nd and 3rd most common reasons given to employers by their workforce who have decided to leave.
2. Expectancy around hiring process length before accepting another offer
A lengthy hiring process has always been listed as a prominent reason as to why job seekers drop out of a move to a new role. When asked 'How long should a hiring process be - at the maximum - before you would consider accepting a competitor's job offer?', 50% responded '2-4 weeks', 31% said '1-2 weeks', whilst 18% stated '1-2 months'.
The remaining 1% selected 'Other', with an enormous range of responses covering <1 week, up to 6 months and beyond.
When gauging this against employers' responses, it's clear that candidates' expectations for hiring process length are unlikely to be met: 44% of hiring organisations outlined 1-2 months as the average length of their hiring processes, with only 29% selecting 2-4 weeks.
"We have seen clients streamline their laborious interview processes, reduce the number of unique rounds, offer flexibility in availability, be more disciplined with start/finish times as well as increasing the level of touch points and engagements throughout the interview process."
Gurj Sandhu | Managing Director, Morgan McKinley Singapore
Interestingly, there was an almost even split when asking whether professionals had ever declined a job offer due to the length of the hiring process: 52% said no, whilst 48% have rejected an offer that took too long (in their opinion) to be made.
3. The availability and importance of flexible working
70% of professionals who responded to our survey said that their company offers flexible working (interestingly 11% less than the proportion of employer respondents). Of those who are allowed to work flexibly:
33% are allowed to work fully remotely
27% have 2-3 mandatory days in the office
21% have 1-2 mandatory days in the office
The remaining 19% selected 'Other' and detailed flexible working options such as: "Rotation weeks", "Flexibility based on employee's choice but in consultation with line manager", "Flexible based on needs, not specific by days or percentage", and "Depending on the need of being in the office".
That's what's available, but what do professionals actually want from a hybrid work approach?
In terms of employees' preference, most selected '1-2 days in the office' (34%), followed by '100% work from home' (27%) and then '2-3 mandatory days in the office' (23%). The remaining 16% selected 'Other', with the majority of responses being around having more personal choice to decide when and where they work, depending on their personal situation.
And just to signify how important flexibility in the workplace is to professionals, respondents were asked whether they 'would consider leaving your current organisation if they didn't provide you with your preferred flexible working options?'. 62% responded 'Yes' showing that employers should acknowledge their team members' preferences on this matter or risk losing them to another role where flexibility is more available.
4. How are companies trying to hold on to their talent?
Startlingly, the most common response to 'What is your employer doing to retain talent?' was 'I don't know'. The lack of visibility over how an organisation is attempting to hold on to its employees is quite worrying as it displays a lack of communication to the workforce.
The next three most frequent answers were: '
It is positive that companies are offering a heightened level of professional development opportunities to better equip their workforce for the future - especially as it's the 2nd most important thing for professionals in terms of looking for a new job, and a lack of it is the 2nd most common reason for leaving their existing role.
"Employers resorting to increased salaries to try and keep employees have tended to fail. Real flexibility, strong staff benefits around physical and mentally that make a difference, financial planning and personal development have fared better on the retention front."
Robert Sheffield | Managing Director, Morgan McKinley Greater China
Retention strategies - whether they are old or new - should always be communicated to the entire workforce.
5. It looks like professionals are on the move
Despite the rejuvenated attempts at retention from organisations, it still seems like the 'Great Resignation' is a prominent threat. An overwhelming 84% of professionals who responded to our survey are 'considering a career move in the next 6 - 12 months'.
At a time when the job seeker has the upper hand, companies have to continue adjusting their
retention strategies
, as well as their methods of talent attraction, in order to maintain a workforce that will help them achieve their business objectives over the coming year and beyond.
It's a good time to be on the job market
With so many people leaving their jobs across a wide range of industries, it means there are plenty of opportunities out there. If you are looking for a new job or considering making a move in the near future, you will likely be in a fortunate position where you have multiple vacancies to choose from, giving you room to negotiate more around the terms of your employment.
Whilst remuneration packages top the list of many professionals' reasons for moving jobs, don't just focus on the position offering the most money. If you can secure a job that will help nurture your career through clear and strong professional development, then that's a more savvy long-term move. Also don't be afraid to be up front about the type of flexibility you desire; you'd be surprised at how drastically attitudes have changed on this matter!