Women in Accounting & Finance - Shabana Cooke

To celebrate International Women's Day on March 8th, this week we will be bringing you a series of guest blogs from leading senior females in Accounting and Finance. They will be discussing their success, career-defining moments and what advice they would give to another female looking to pursue a similar career. This is what Shabana Cooke, Executive Manager – Financial Services at Commonwealth Bank had to say.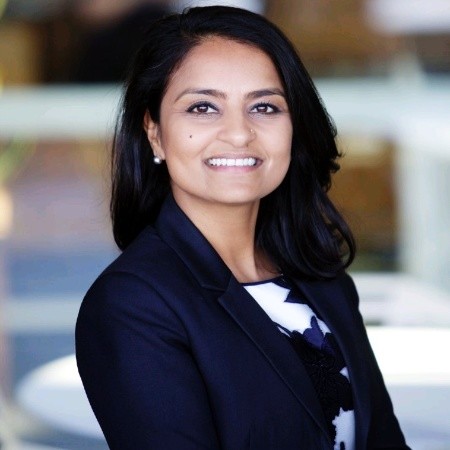 Profile: I started my career in typical Accounting and Finance roles, gradually moving into the Mining industry during the boom period in WA. These opportunities provided me with a very unique experience working in Finance on site in various locations across regional Perth. After leaving Perth to move to the UK, I secured a roles in the Financial sector, spending a large period of my career at HSBC in London. I feel this transition from Mining to Banking has been an extremely positive move for me professionally and opened up opportunities such as allowing me to easily move back to Australia and obtain a role as Executive Manager at one of Australia's leading domestic Banks - Commonwealth Bank. During my time at Commonwealth Bank, I have supported the Enterprise Services IT Platforms, acting as an independent voice of Finance, as well as creating forecasting models, assessing risk in investments and ensuring all accounting activities comply with regulations.

What are the key habits that you feel make you successful?
Building long-term, successful business relationships with my stakeholders, as well as understand my business to be able to proactively drive better outcomes. Also, being relied on for my opinion and being able to successfully coach and lead through influence.
What is the most valuable piece of advice you have received in your career and how did it help you?
Do not put self-awareness ahead of self-development or in other words, do not compromise your growth and development by fearing the opinions others may have about you. It has helped and continues to do so, as challenges will never cease and continue to test your strengths throughout your career.
What's the most challenging situation you have faced in your career and how did you overcome it?
I left the UK in search of a better work-life balance in Australia as I felt that my family were being de-prioritise as a result of my commitment to work. I was very fortunate to work in a dynamic environment that enabled my career growth and professional development and it was a difficult decision to make. The way I approached my reluctance to leave my position and find a suitable replacement in another country was overcome by considering this as a positive challenge and confidentially utilise my experience, knowledge and influence I was able to build in that role, to secure a suitable position in Sydney.
How do you approach making a difficult decision?
I don't believe there is one approach to dealing with difficult decisions however I do think there is a common theme in dealing with adverse situations. Your approach to resolving the matter is to ensure you have a clear understanding of what you are trying to achieve and build an achievable plan to reach that goal. It is also extremely important to communicate these plans with all parties impacted and also ensure any dependencies on achieving both the short and long time goals, are identified.
What do you believe will be the most in-demand the next 10 years within Accounting and Finance and why?
Given the ever-changing situation with financial crime and bank securities (e.g. cyber-crime), skilled resources in this area will be required. Also, customers today demand real-time banking (eg mobile, always on, instant payments) so having the right personnel ranging from infrastructure SMEs through to digital banking SMEs, to support this environment is important. As every customer is unique, capturing data on their habits is all important as this allows data-driven decision making and product offerings, making data and analytics skills important to all financial institutions.

Join in on the conversation on Twitter for this years' International Women's Day using the hashtag #BalanceforBetter