Women in Accounting & Finance - Lucy Masters, Westpac

To celebrate International Women's Day on March 8th, this week we will be bringing you a series of guest blogs from leading senior females in Accounting and Finance. They will be discussing their success, career-defining moments and what advice they would give to another female looking to pursue a similar career. This is what Lucy Masters, Head of Audit at Westpac had to say.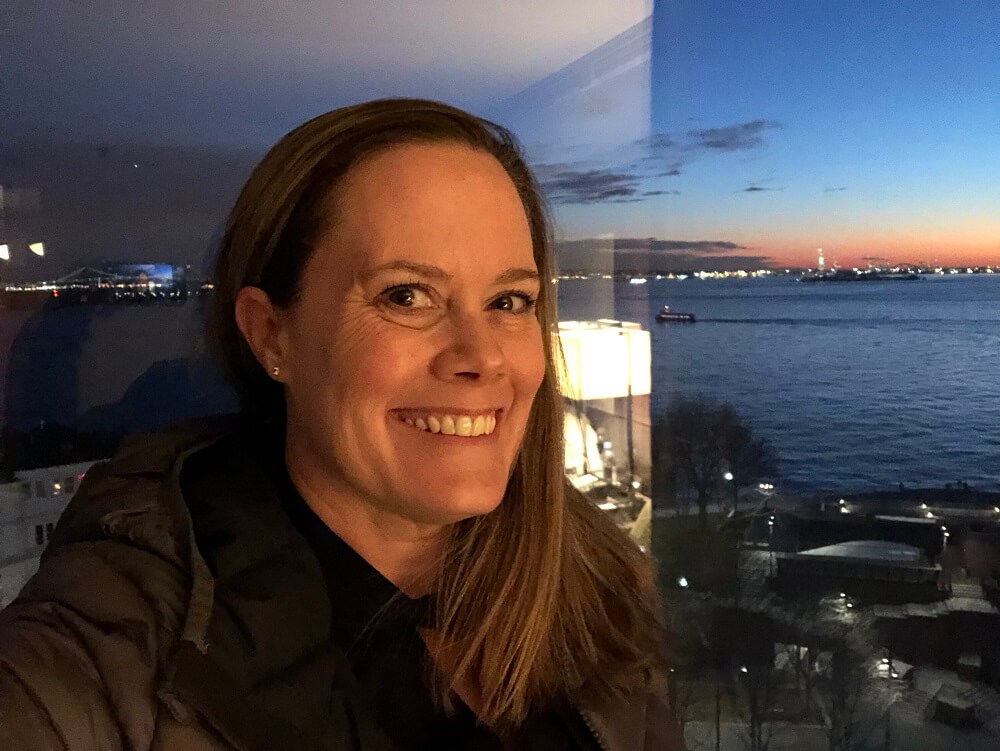 Profile: Lucy has over 22 years in the Financial Services Industry, and much of it working within Internal Audit across professional firms and international banks based in Sydney, Singapore, London and New Zealand. Lucy is now 7 months into her current role at Westpac as the Head of Audit covering Consumer Bank, Finance, Operations, Business Bank and BT. Prior to this Lucy worked in Citibank as the APAC and Japan Regional Head of Internal Audit for Compliance and AML, based initially in Singapore and then moving the role back to Australia in 2015.
Prior to Citi, Lucy worked at Barclays Bank PLC in both London and Singapore, as an Internal Audit Director responsible initially for Finance in London and then for Compliance and Central Functions for the APAC region. Prior to joining Barclays, Lucy worked for both Westpac Bank in Sydney (now full circle!!) and Wellington New Zealand, and before that PwC in both Sydney and London.
What are the key habits that you feel make you successful?
I am actually very interested in the science of habits and I read about this particular area regularly. My latest favourite book on this area is Atomic Habits by James Clear – highly recommend! One of the key habits I have adopted is a positive mindset in any situation, regardless of the obstacles faced. Even though some challenges will take concerted effort and time to address, I feel that having a positive approach is one less obstacle to deal with – oneself! The other habit that has helped me is to approach any given situation with genuine curiosity. I have found this extremely valuable as in addition to learning and enriching my own understanding of a certain situation, people can intuitively sense when one is curious about learning more, as opposed to simply having an exchange to achieve a particular outcome perhaps with an already pre-determined destination in mind!
What's the most valuable piece of advice you have received in your career and how did it help you?
The most valuable piece of advice I have received in terms of leadership (and self- leadership), is to be authentic, and to be very aware of the shadow you are casting and the legacy you are leaving. I have been very fortunate to have worked with many fabulous leaders over my career to date, and have learnt much from their wisdom. Accordingly, I have always tried to lead authentically and by example and not expect anyone in my team to do anything I would not ask of myself. This approach has rewarded me with very motivated, engaged and loyal team members over my career to date and I have gained many valuable friendships that have lasted and lasted way past the end of an actual role or assignment.
What's the most challenging situation you have faced in your career and how did you overcome it?
The most challenging situation(s) I have ever experienced in my own career are somewhat to do with myself. What I mean by this is facing and dealing with my own expectations of my own knowledge/achievement/performance at any particular point in time. I know this is highly relatable! Being aware of the human condition is vital in dealing with oneself, as well as being able to exhibit empathy towards others. The way I tend to deal with this personal challenge is to have a reality and a perspective check on the situation and if I am having trouble moving forward for whatever reason, I start small, gather some confidence from achieving small steps, and go from there. I have also found that being open about these aspects, and vulnerable, as opposed to being unapproachable, has always lent itself to far more open and honest discussions with team members, which generally results in better outcomes for all.
How do you approach making a difficult decision?
I feel as though there are difficult decisions to be made every single day which require a great deal of considered thought and professional judgement. My approach to any such situation is to firstly ensure I have considered many different perspectives and the impact of all potentially affected parties on any different decisions I could take. In order to do this, I enlist the help and input of others both within and outside of my direct team to ensure I am not driven by any unconscious bias I may not be aware of, and have considered all angles.I don't make difficult decisions in a vacuum and I am very comfortable to be corrected or indeed to be wrong. I also "try" do a lot of physical exercise and I find that I can normally solve most things if I go for a walk, run or go for a long ocean swim – salt therapy!
What do you believe will be the most in-demand skills over the next 10 years within Internal Audit and why?
I believe the ability to listen is the most vital and compelling soft skill an Internal Auditor can have. As it turns out, the word audit stems from a latin word meaning to hear/to listen which I have always found very useful to remind myself and my teams of regularly. In fact, if facing an internal audit, It is a good thing to remind any internal auditor of this in any situation! On the more technical auditing front, data analytic skills are more and more vital, as is the ability to truly add value to the auditees (from an independent 3rd line perspective) as opposed to just simply conduct the audit – partnership is key. I also believe the ability to be flexible as internal auditors is vital. A number of traditional concepts of internal auditing do not apply in the same way anymore, such as having an "annual" audit plan – my audit plans are literally changing every day!!

Join in on the conversation on Twitter for this years' International Women's Day using the hashtag #BalanceforBetter