Women in Accounting & Finance - Katie Robertson, Macquarie Group

To celebrate International Women's Day on March 8th, this week we will be bringing you a series of guest blogs from leading senior females in Accounting & Finance. They will be discussing their success, career defining moments and what advice they would give to another female looking to pursue a similar career. This is what Katie Robertson, CFO - Banking and Financial Services at Macquaire Group, had to say.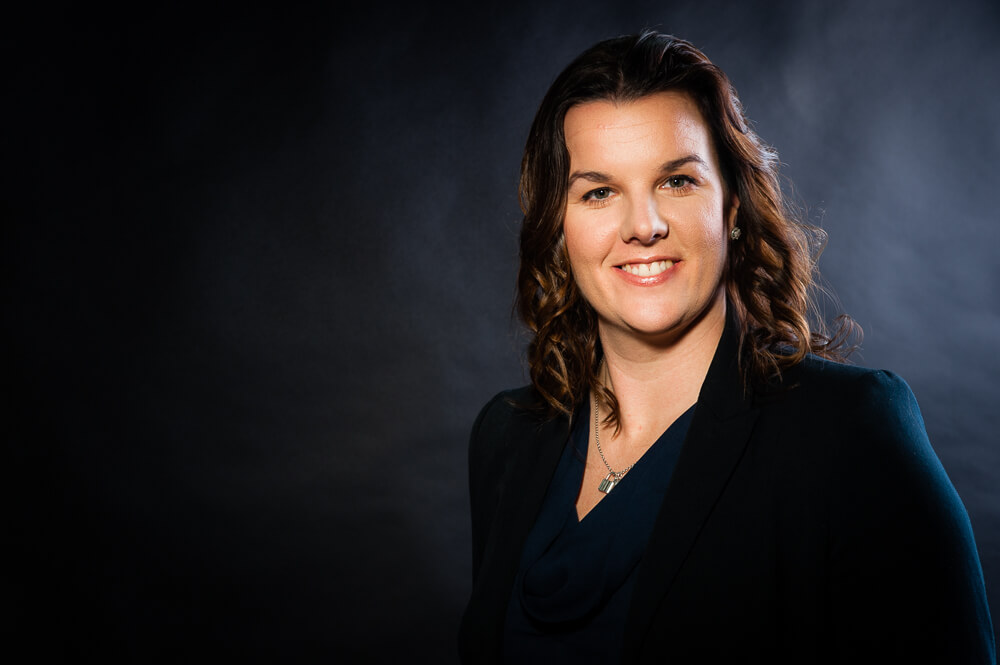 Katie qualified as a Chartered Accountant in the UK where she spent the first 10 years of her career immersed in the Banking Sector. Her experience included responsibility for leading a number of high profile Group Finance projects at the Royal Bank of Scotland. Katie moved to Australia three years ago to leverage her experience with fresh opportunities to deliver transformation change, process redesign and technology strategies within Macquarie's Finance function. In her spare time Katie enjoys training and competing her horses in Eventing competitions across the country.
What factors do you think have been critical to the success you have achieved in your career?
Curiosity – I am on a continuous path to educate myself from all different types of people from all different walks of life. I always ask 'why' and don't take the first answer I get if I don't fully understand. I have always found people are willing to explain and help you when you show curiosity for their area.
Having the right support network – I surround myself with people who motivate me and push me to be brave and go further, and they don't always agree with me! I am lucky to have a friend who has a couple of Olympic Gold medals and he frequently reminds me what hard work looks like and what testing resilience really means.
A passion for people and development – I encourage everyone to strive for their goals and I invest a lot of time in listening and understanding what motivates team members, and what their goals are. I believe people are the biggest asset any organisation has.
Drive for innovation – being able to adapt to change, being prepared to fail and being agile and flexible; encouraging diversity of thought and ideas from everyone, as I know I don't have all the answers and need to listen to the people around me.
Understanding the value of life balance - you need to give 100% when you are working and you also need downtime to recharge and reflect. This is not to be underestimated as it makes you a better leader.
What initiatives have you experienced within an organisation that you believe have helped you?
Mentoring, coaching and active sponsoring – I have sought out people to help me on my career journey and have had great support. I feel you need to have a clear goal of what you want to achieve and take complete ownership of your own personal journey, then others can help you. I also mentor several people and get great insight from actively listening to their journey's and areas they are working through. I have a strong view that mentoring is a two way street with huge benefits to both people.
Embrace new opportunities – I have always been given the support and encouraged to try new roles and have a bias to yes. New opportunities through new roles have allowed me to broaden my perspectives and understanding of the business.
Support to join internal and external women in leadership initiatives and organisations – this has given me a great network to support and help me learn and grow.
Can you highlight any career defining moments?
Deciding to join a small accountancy firm for my CA training – this allowed me to own the customer engagement end-to-end and therefore build strong influencing, relationship building and decision making skills. I was the go to person for the customer on all topics. This meant that I had to get help from lots of different people to help solve the customers problems, skills I now use daily in my current CFO role.
Experiencing adversity – Having worked in UK Banking throughout the GFC I appreciate how impactful role modelling leadership is. These experiences allowed me to really reflect on the type of leader I wanted to be and the culture I wanted to create for my team. It also made me recognise the power of a high performing team and how it can really support your personal resilience.
Moving to Australia in 2015 – this was following a diagnosis of cancer for my younger sister (she is 6 years clear now thankfully!). Not only did this reaffirm my belief that you need to always have perspective on life balance, it made me take the leap to move to Australia and challenge myself to live in a new country and work in a new organisation.
What advice would you share with females on how to progress their careers within Accounting & Finance?
Focus on your current role - work hard and ensure that you are trusted by your customers and your team. This will give you a baseline to get support and sponsorship for future roles.
Ask for feedback and support - I am a big believer that feedback is a gift to be reflected on it and used to better ourselves. Be brave in articulating what you want. My advice would be to be clear on what you want to achieve and ask for support to get there.
Always do what you enjoy, find your passion and what really motivates you, you will enjoy it more and your energy will have a contagious effect on those around you.
Be mindful of your own life balance and what you need for that. This is highly personal and you need to take time to define it.