Inspiring the next generation of women in STEM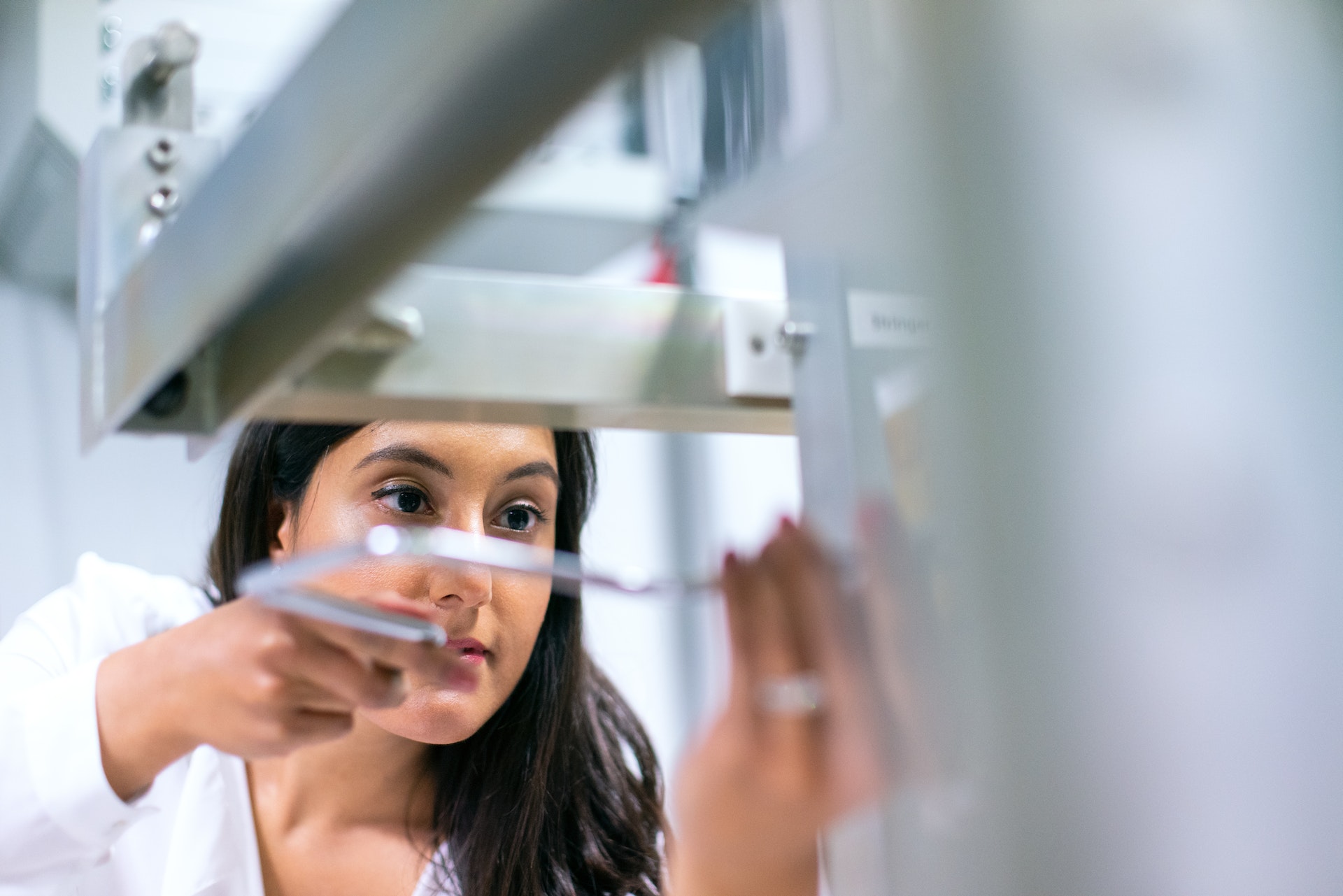 Despite some big steps in the right direction, we still have a long way to go in order to achieve gender equality in science, technology, engineering, and mathematics. We asked our network what challenges they face in their field, how these can be improved, and their advice to other women in STEM and girls looking to enter the area for work.
Addressing the disparity of women in STEM
On the International Day of Women and Girls in Science, inspirational women in STEM were celebrated globally for their invaluable contributions towards shaping our world today. UN Women, amongst other advocates, praised the likes of Marie Curie and other women who have overcome adversity in pursuit of scientific discovery.
Whilst there is much to celebrate regarding women in science past and present, we have a long way to go in achieving equality. From the way in which girls are deterred from STEM subjects from a young age, right through to the way in which well accomplished female scientists are treated in their field, gender inequality remains a very real problem.
Looking to hire? Visit our Life Sciences & Engineering recruitment page.
Deterring one half of the world's population from science comes at the detriment to our society as a whole, and hence, correcting this inequality should be at the top of business executives' and government leaders' agendas. Just think of the great feats of scientific discovery that could be achieved if we harnessed all human potential! They say two heads are better than one, and the same goes for gender within science.
A heuristic approach
The vast disparity in the amount of men and women in technology is abundantly clear. Despite this, creating gender diverse teams is certainly on many agendas, often even extending the hiring process so to facilitate this diversity. Some big steps in the right direction have been taken, but we wanted to know what challenges remain and how these can be circumvented.
We have been fortunate enough to work with some incredibly talented women in the data space. We decided to reach out to these women in our network and ask for their perspective, posing the following questions;
What challenges have you faced or do you still face as a woman in science?
How could things be improved?
What advice would you give to young women or girls interested in science/technology?
The overwhelming response?
The challenges facing women in STEM are broad and plentiful. These challenges naturally ranged from overt obstacles such as pay gaps and losing out on promotions to male counterparts, to more subtle adversities including social isolation in male dominated teams. The following points are just a few of the challenges our network of women identified;
Stigmas against women: Including attitudes that women are less competent
Balancing family and work: Raising a child whilst maintaining career trajectory
Lack of support and encouragement within educational, personal and professional pursuits
Sexist remarks and sexual harassment
Social isolation: Feeling like an outsider in all male teams
Pressure arising from representing women as a whole
We couldn't help but feel even more inspired by and in awe of these women flourishing and persevering despite these obstacles. If they can achieve what they already have with such constraints, imagine what can be accomplished in a fair and equal environment.
So how can things be improved?
Bridging the gender pay gap and increasing the number of women in STEM will take time and certainly cannot be changed overnight. However, there are a few simple steps that can be taken to facilitate a fair and equal working environment;
Adopt a zero-tolerance approach to sexism in the workplace
Praise female peers' strengths and accomplishments
Empower women through connecting them to other professionals
Encourage and support less experienced women for projects
Be open about vulnerabilities and failings, then address them
Flexible working! Quality over quantity ethos allows for greater work-life balance
Speak openly about salaries
If these small changes can be adopted and enforced, the effects on women's well-being and ultimately their success in science will be far-reaching. Women aren't looking for war and peace, just equality.
Advice from successful women in STEM:
My advice for women wanting to enter the STEM field would be not be afraid to get uncomfortable. Often times, you my find opportunities that you think you can't do, but the truth is that you really can.
Vidya Gopalakrishna
My best advice to women aiming to pursue careers in STEM fields is to succeed in the face of this opposition with as much grandeur as possible. Recognise that there exists in some this internal bias, but refuse to let it corrode your sense of self-worth and limit what you think yourself capable of achieving. Bring to the table your unique perspective and hard-earned talents and no one can reasonable refuse you a seat.
Nicole Lyons