How Tech Giants are using DEI initiatives to reduce skills shortages
The global talent shortage is becoming more and more real. According to the latest Korn Ferry report, by 2030 more than 85 million jobs worldwide could remain vacant due to a lack of skilled people.
This is an all-too-familiar issue for a number of industries, but none has felt the impact more than the tech sector.
It was discovered that if the US doesn't locate more high-tech workers, it could miss out on $162 billion in annual revenue. The shifting global market and rapid technological developments are considered to be the main causes of this talent scarcity.
DEI initiatives can reduce the skills shortage
A sustainable approach to talent retention and more inclusive hiring practices is one way out of this challenge.
Major tech companies are adopting new and improved hiring techniques and Diversity, Equity & Inclusion initiatives to create a more diverse workforce that is ready to take on the changing tech landscape. This new approach is creating opportunities for skilled individuals from diverse backgrounds and is also creating a positive wave across the tech industry.
Amidst the negative feedback on the lack of diverse representation and the knowledge of how DEI initiatives foster positive workplace cultures, the tech industry is reforming.
Let's look at some of the DEI initiatives from tech giants that have proven to be successful.
What steps has Google taken around DEI initiatives?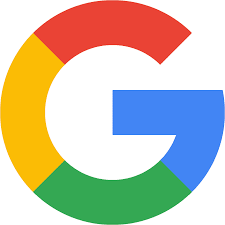 The DEI techniques adopted by Google are part of a deliberate and proactive attempt to change their core business practices and bring about good, systemic change - both at work and in the wider world.
"We aim to build a world where everyone can belong, which means ensuring that no one is left out and each person has what they need to thrive."
Melonie Parker, Chief Diversity Officer, Google
Google took concrete actions around their hiring, retention and progression, representation flexibility, belonging, and innovation. One example that falls under representation would be the program to grow the autism community at Google.
In 2021, Google introduced the Autism Career Program as part of Google Cloud. This program aims to expand and enhance the existing community of individuals on the autism spectrum by hiring and providing support to talented individuals.
To ensure an inclusive and fair onboarding process for candidates with autism, the program has provided training to over 350 Google Cloud managers and other individuals involved in the hiring process. This training ensures that Google's onboarding procedures are accessible and equitable for candidates with autism.
How has Microsoft approached improving workforce diversity?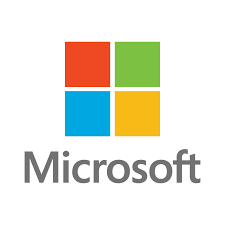 Microsoft's CEO, Satya Nadella, gave an opening to the company's diversity and inclusion strategies when he openly expressed solidarity for the Black Lives Matter movement.
"Each year we strive to increase representation, and we are committed to being accountable and transparent about our progress so that we can continue to empower our employees, our customers, and the world."
Satya Nadella, CEO, Microsoft
Microsoft strives to create a workspace where people can be their authentic selves in alignment with the company's values. One such DEI strategy is ethnic representation.
Representation across different racial and ethnic groups in the core U.S. workforce of the company has seen positive changes:
The percentage of Asian employees has increased by 0.3 points to reach 35.8%, showing significant growth since 2018 with a gain of 3.9 points.
The representation of Black and African American employees has grown by 0.9 points, reaching 6.6%, which is the highest increase in the past five years.
Hispanic and Latinx representation has increased by 0.6 points to 7.6%, marking the highest year-over-year increase in five years.
The representation of multiracial employees stands at 2.6%, showing a slight rise of 0.1 points compared to the previous year.
How is Meta attempting to strengthen DEI initiatives?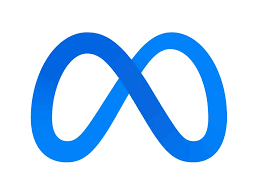 "There's so much research that shows that you need diverse teams to do the best work. So it's important that we do better on diversity, not only because it's the right thing to do for the country and the people, but because that's the only way we're going to serve our community the best."
Mark Zuckerberg, Founder, Chairman and CEO, Meta
For Meta, diversity isn't optional. People from all backgrounds with diverse experiences, perspectives, and ideas are hired to build the Meta community.
They want to make an impact in the community's programs dedicated to helping people build their skills, access employment opportunities, grow their businesses, and get online.
Meta's ambitious diversity goals, known as 50-in-5 and 30-in-5, have had a significant impact. The company has not only met but exceeded its targets of doubling the number of Black and Hispanic employees in the United States and increasing the number of women in the global workforce by 2024.
The representation of people with disabilities in their US workforce has increased from 4.7% in 2021 to 6.2%. Veterans, based on voluntary self-identification, account for 2.3% of the US workforce, while members of the LGBTQ+ community comprise 10.0%. Furthermore, Meta has witnessed a steady rise in the representation of underrepresented individuals in their global workforce, with the figure reaching 46.7% in 2023, up from 45.6% in 2021.
Meta's achievements in meeting and surpassing its diversity goals highlight its dedication to creating a workforce that reflects the diverse communities they serve. By actively promoting diversity and inclusion, Meta is not only building a more representative and equitable organisation but also setting an example for the tech industry as a whole.
What has Apple done to shape their DEI initiatives?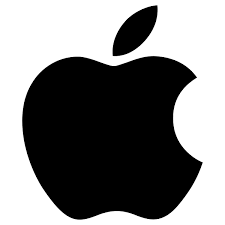 "We are committed to fostering and advancing inclusion and diversity across Apple and all the communities we're a part of. As one example, we're proud that our spending on women- and minority-owned businesses exceeded $650 million last year."
Tim Cook, CEO, Apple
Apple's diversity and inclusion report emphasises its commitment to fostering a culture of belonging that fuels innovation. The report highlights significant progress in creating a more diverse workforce, including notable increases in the representation of various groups:
Female Employees: Globally, Apple has experienced an impressive 89% increase in the number of female employees.
Underrepresented Communities (URCs): In the United States, Apple has witnessed a remarkable 74% increase in the number of employees from underrepresented communities.
Black Employees: Apple has made significant strides in increasing the representation of Black employees in the United States, with a remarkable 71% increase.
Hispanic/Latinx Employees: Similarly, Apple has experienced a substantial 104% increase in the number of Hispanic/Latinx employees in the US.
Apple's dedication to paying equity is also evident in its hiring practices, ensuring fair compensation globally. Furthermore, the company places a strong focus on creating a more inclusive leadership culture.
By actively promoting diversity, equity, and inclusion, Apple aims to build a workforce that represents a range of perspectives and experiences. These efforts not only contribute to a more inclusive environment but also inspire innovation and drive positive change within the company.
How does Amazon create a more diverse and inclusive work environment?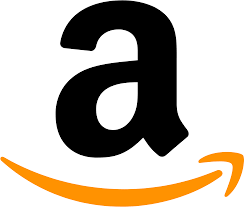 "We strive to be the earth's most customer-centric company, we're committed to reflecting the diverse perspectives and experiences of our global customer base to provide products and services that make life easier for everyone."
Candi Castleberry, VP for Global DEI, Amazon
Amazon's commitment to diversity, equity, and inclusion extends beyond its operations as a company. They strive to create inclusive technology that connects a diverse world, challenging existing norms.
DEI is placed at the forefront of all its endeavours, from engaging with communities to serving its customers. Their diversity and inclusion report show:
+70% increase in Black Directors and Vice Presidents
100,000+ employee participants in Amazon affinity groups
$150M invested in the Black Business Accelerator program
$30M commitment through the AWS Impact Accelerator
Amazon has taken innovative steps to promote DEI, including addressing disparities among indigenous communities. They are dedicated to supporting indigenous leaders and developing solutions that help bridge educational and professional gaps within these communities. By investing significantly in reaching indigenous students, Amazon plays a crucial role in promoting equitable access and participation in computer science and related fields.
Through these initiatives, Amazon aims to foster a more inclusive society, where everyone has equal opportunities to thrive and succeed. By putting DEI at the forefront of its activities, Amazon not only demonstrates their commitment to social responsibility but also recognizes the value of diverse perspectives and experiences in driving innovation and progress.
Implement DEI initiatives for a more sustainable workforce
These examples highlight the ongoing efforts of tech companies to prioritise DEI initiatives in their workplaces and beyond.
By implementing practices that support underrepresented groups, bridge gaps, and create opportunities, these companies are setting a positive example for the tech industry.
It is through such collective actions and commitments that a more inclusive and equitable future can be achieved, leading to innovation, collaboration, and the realisation of the full potential of diverse talent within the tech sector.