The ins and outs of a successful cybersecurity career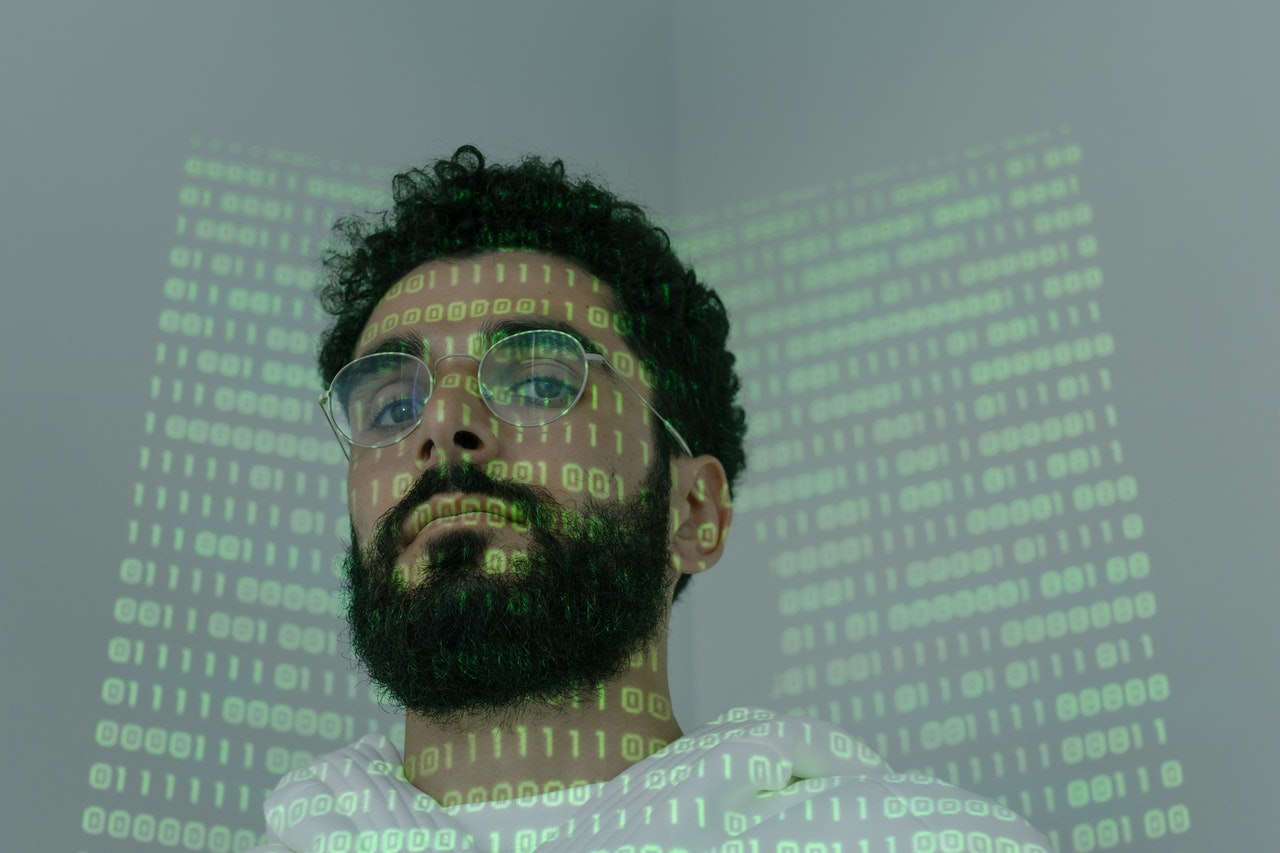 The cybersecurity landscape continues to develop at a rapid rate. Those who have set out on a cybersecurity career can expect to be in high demand for the near future.
The complexity of today's interconnected world means there is an ever-increasing number of sophisticated cyber threats coming from hackers.
Nowadays, almost every IT job has an element of cybersecurity within it. Those working in pretty much every bracket of technology need to be involved, at some point along the process, in defending their organisation from threats. Whether that's through securing data, safeguarding devices and infrastructure, or ultimately keeping your people protected from cyber threats.
According to Cybersecurity Ventures, there has been a 350% growth in open cybersecurity positions from 2013 to 2021. The highest demand is coming from APAC, with more than 2 million vacancies estimated to be available in the region this year alone. The 400,000 across Europe seems small in comparison, but that's still a huge number of positions that need to be filled.
It's clear; the opportunities are out there.
But how can job seekers make the most of this opportunity and set out on the journey of creating a successful cybersecurity career path?
Forging a career in cybersecurity
Being such a fast-growing market, it's clear to see that there is a huge amount of opportunity for those forging a cybersecurity career.
As a profession it sounds technical and you may doubt whether you have the suitable capabilities to work in the industry. But cyber is not just about technical abilities.
It is a blend of people, process and technology, but leading with technology often ends with poor outcomes.
Thanks to this realisation from many businesses, and partly due to the fact that cybersecurity recruitment is difficult at present, organisations are hiring people from all kinds of backgrounds and making the commitment to train them.
If more and more businesses hire their new employees from a broader range of backgrounds (i.e. not only those with specific qualifications or university degrees), the barriers to enter cybersecurity will gradually be broken down. And as a direct knock-on from that, issues surrounding diversity in the sector will be addressed.
Interested in a cybersecurity career? Below is a brief insight into how you could progress up to the top of the ladder.
The route to CISO: A potential cybersecurity career path...
Becoming a Chief Information Security Officer is often regarded as the pinnacle of a career in cybersecurity.
In such a role, you will be responsible for hiring and managing IT security experts, creating strategic plans for security technology to be deployed, developing company-wide security policies, communicating with key stakeholders, spearheading IT security investigations and recommending actions in reaction to any breaches.
To get there though, you will typically have to gain around 10 years of experience working in IT and security, with at least half of that time managing security operations and teams.
You'll have to tick off most of the following if you want to reach that illustrious CISO role:
A degree in computer science, information technology, cybersecurity or similar, or equivalent experience with industry certifications.
Enter cybersecurity as an analyst or programmer.
Progress through to security analyst, engineer, consultant or auditor.
Upskill with advanced IT certifications and training.
Move into a management position where you are overseeing a security team.
Complete an MBA or certification with an IT security/management focus (such as becoming a Certified Information System Security Professional).
The most important part of the journey to become CISO is taking the initiative to earn accredited certifications. Not only will it bolster your expertise, but it will also display your dedication to the field.
Other cybersecurity career paths you could take include:
Network security - Networking and security are highly interconnected. On this route, you will be making sure that data flows smoothly and securely to ensure IT systems work effectively and safely.
Security management - You will be overseeing the security strategies across the entire business. A key aspect of this is deploying an effective strategy to ensure protection.
Penetration tester - Working on this side of cyber, you will be attempting to identify any vulnerabilities in a security system and suggesting ways to close them so they can't be exploited by hackers.
What can you earn through your cybersecurity career?
Obviously this can vary depending on where you are based for work, your industry and of course, your seniority. Below are a few examples of job titles and the sort of salary you can expect in cybersecurity jobs.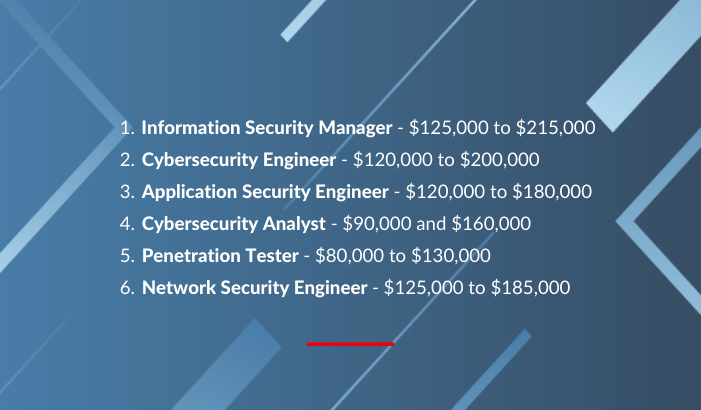 Looking for a cybersecurity job?
For those looking to forge a career in the field, it can be tricky to identify what the best next step is for your professional goals.
We have cybersecurity recruitment experts spread across our global locations. On a daily basis, they connect job seekers with leading organisations who are looking to hire cyber talent.
Contact our Tech & IT recruitment team today, and we'll work with you to help you along your career journey and secure your dream role.