Employer Branding on Social Media: 4 Strategies that you can start using today!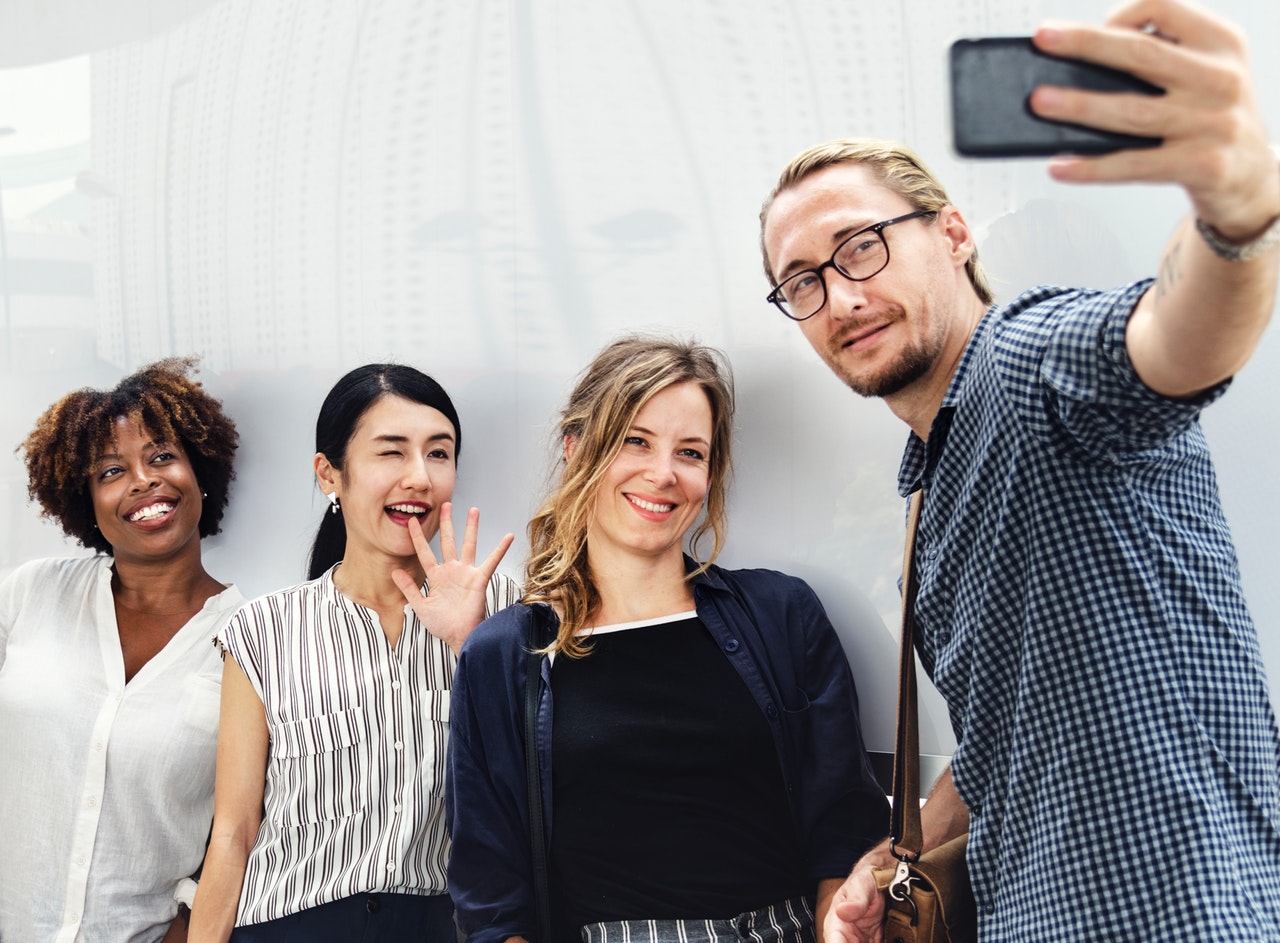 'A brand is no longer what we tell the consumer it is - it is what consumers tell each other it is.' - Scott Cook
How can social media help you find the right talent? What exactly do social media and hiring have in common?
At first glance, probably nothing.
When we think of social media activity, we often think of sharing personal stories and photos of our lives on one of the many social media platforms out there.
When we think of hiring or recruiting, it is the complete opposite - we're thinking 'corporate'. We're not thinking of sharing personal stories during an interview.
Still nothing much in common, right?
Nowadays, we judge an individual by their social media profiles. This is the exact same way a potential job seeker forms an opinion on you based on your company's online profile. Now, that's where Employer Branding on Social Media comes in!
So, knowing how powerful social media is, why wouldn't companies use it more to their benefit? Why not use the power of social media to recruit the best talent there is? Show them why they should pick you over your competitors!
The best candidates are "the best" for a reason after all, and they know they are in high demand. They also know that they are the ones to decide which job offer they will take as they will likely have multiple offers at any one time.
Here's where your employer branding for social comes into place: To stand out from your competitors and win over that talent everyone is looking to hire, you need to have a strong web and social media presence.
Why is Social Media important for employer branding and ultimately better hiring decisions?
The answer is pretty simple. Job seekers are not going to just hit that "apply for job" button on your job description if they haven't at least looked at your website and tried to find you on social media. They will be looking for reviews, posts of other employees, looking to see if you have any interesting company events, office photos, team photos and so on.
Basically they are trying to understand what it would be like working in your company without having worked there for a single day.
The more you can show them what culture they would become part of, the better.
Think about it this way: You want to hire a person who not only has the right skill sets but also someone who will fit in with the rest of the team. You don't want them leaving after a couple of weeks or months just because they didn't suit the team culture. (There's also many other reasons talent leave organisations, but that's a whole different topic).
If you show them who you are as an organisation, they will know if they can imagine themselves working for you. If they can't see themselves working for you because of your culture, then those are not the individuals you want to have on your team anyway. It's really a win-win situation.
Therefore, as a company, you need to be visible when they look for you.
Below are 4 tactical tips you can start using right now if you want to improve your employer branding and really attract the right talent - the talent that will stay with you and be a great addition to your existing team.
1. Show your culture
Yes, you are looking to find someone to do a specific job but you are also looking for a person who will fit into your team well. Focus on your team, your people and share their stories. Show images of your company trips or events for example.
Morgan McKinley Hong Kong Team
2. Be very visual
Content and especially video content plays a crucial role if you are trying to position yourself on social media and attract the right talent. Diode Digital found that online video is 600% more effective than print and direct mail combined.
3. Make sure your reviews are looking good
One of the best (yet easiest) ways to show your brand on social media is to ask your current employees to spread the word and leave a review or give honest feedback on platforms such as Glassdoor or even Google.
Some interesting facts from Bryan Caplan that show the importance of reviews and keeping an eye on your reviews:
Nearly 9 out of 10 customers read reviews for local businesses before making a purchase
6 out of 10 customers now look to Google My Business for reviews on a local business
89% of prospective customers read the business owner's responses to online reviews
4. Produce engaging content
If you've ever tried to make something 'go viral', you know that producing engaging content is easier said than done. Still, until you get the right individual to start at your company, content is the only way you have to engage with them so you should at least try to make it count.
Here's some ideas you can use to create engaging content on social media:
Don't tell, show
Similar to displaying your culture, you should also show your content. Make use of infographics, GIFS, quotes and as many different formats as possible.
Food for thought: Imagine you are on LinkedIn just scrolling down. You scroll and scroll, and then one post manages to grab your attention. What makes it stand out? Was it the colour? Was it its length? Was it the author?
OkDork has analysed 3000 LinkedIn Posts and put together a list of 10 LinkedIn Publishing Tips.
Use high quality photos in your content
While there are millions of stock images out there, they can all seem very similar. The below websites have a wide range of photos which are great for creating high-quality visuals and are free to use!
Canva
Pixabay
Pexels
Unsplash
Add Social Media sharing buttons to your content
Consider adding Social Media sharing or follow buttons (or even floating sidebars) to your blogs. Make it easy for the user to share your content with their network.
You can also add social media sharing buttons easily into your e-mail marketing campaigns to make sure you have all bases covered.
Never underestimate the power social media has on your employer branding and more importantly on attracting the right talent.