3 Trends Defining The Future Of Recruiting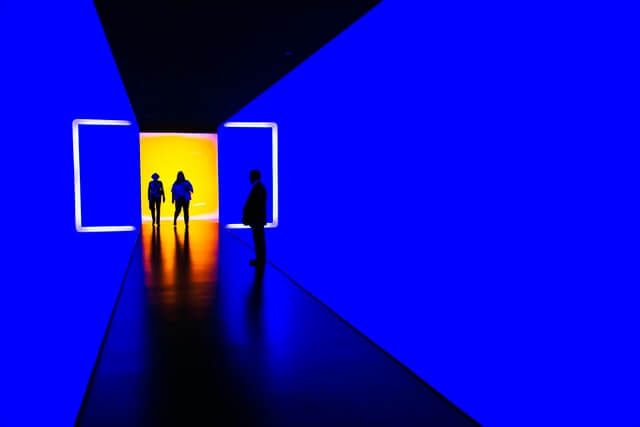 Never before have so many industries concurrently implemented hiring freezes, truly displaying the historic magnitude of the COVID-19 pandemic. Whilst you automatically expect it for those industries so directly impacted, like Hospitality, Travel & Transportation, Retail and Media & Entertainment, strict hiring freezes have also been seen across Accounting, Marketing & Advertising, Manufacturing and Financial Services, as well as many more.
Organisations around the world have been striving to keep costs down; from reducing salaries and restricting marketing budgets, right through to implementing a company-wide hiring freeze, drastic action has been taken by leadership teams everywhere.
This said, with every freeze there comes a thaw.
It is inevitable that hiring will rebound eventually, but what will the future of recruiting look like? And is it really the 'future' or is it just simply the 'present of recruitment'?
Skills-based hiring seems to be high on the list, but what else?
1. The Future of Recruiting is Digital
The future of recruiting is digital. Now, what does that mean exactly?
Simply put: If digital marketing isn't part of your recruitment strategy already, now is the time to really start thinking about it. It's also something you should keep in mind when choosing a recruitment agency.
A good recruitment agency will have a dedicated digital marketing team working closely with recruitment consultants to ensure the right role reaches the right candidate, at the right time.
If you want to reach the right candidate (and they are often the ones who are not actively looking for a new role), a simple job ad simply isn't as effective any more. It might attract some candidates, but more often than not, it will be those candidates who are regularly visiting your website and looking for role openings anyway (i.e. those who you already have on your database).
Instead, you might want to consider investing in giving that job ad a 'boost' by sponsoring the content on LinkedIn for example. Other digital marketing efforts include staying on top of trends such as "Google for jobs", re-targeting, marketing automation and content marketing.
2. Video Interviews: Cut Time to Hire
Video interviews are no longer just an additional tool to the recruiting process, they have become an integral part of hiring for many companies - and it seems like they are now here to stay.
With hiring freezes starting to thaw, hiring managers are starting to 'meet' candidates and they are doing that via video. This is no longer simply out of necessity or social distancing rules, it's the new norm - a much faster way to tap into a broader talent pool.
3. Adopting AI in Future Recruiting
When talking about the future of recruitment, the list wouldn't be complete without mentioning what role AI plays in the hiring process.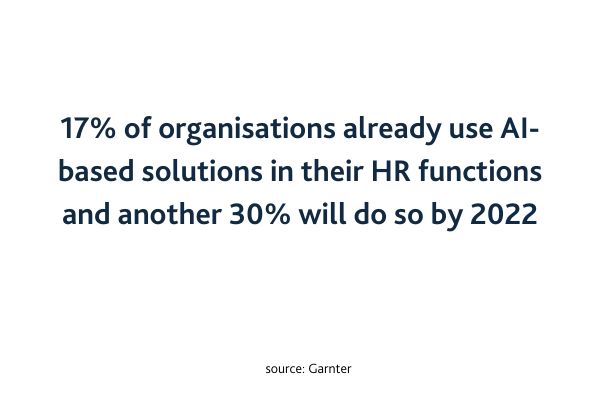 According to Gartner, most businesses are utilising AI in order to improve their HR operations, talent acquisition and employee engagement monitoring.
Examples of how AI is used in recruitment include:
Analysing video interviews by scanning candidates' facial expressions, body language and word choice
Using AI-powered chatbots on the website
Using AI platforms to identify passive candidates and suggesting the best times to reach out to those candidates
Using data and predictive analytics to write high performing job posts
AI is without a doubt playing a huge role in the future of work. However, when deployed effectively, AI can be an incredible boost to any business.
The Future of Recruiting is now
As with all technological trends and advances, the organisations which adapt the fastest will be ahead of the competition. In the case of recruitment, it means those companies will be the ones first to tap into the pool of candidates, and therefore the most likely to secure the top talent.
There has been a significant shift across to skills-based hiring rather than focusing on past experience and qualifications. This approach can improve diversity and retention - and looks like it will shape the workforce of tomorrow.
Identify the talent you require today so that when you're ready to hire again, the recruitment process will be short!
So, which method of hiring will be the future of recruiting for your business? There are a variety of different ways you can hire talent, and ultimately it is down to you to make that decision.
If you would like to discuss the options available don't hesitate to get in touch with us, we're happy to offer expert advice.
The COVID-19 pandemic will not be the last disruption you encounter as an organisation. If you can figure out the best way of hiring to help your rebound this time around, it could shape the future of recruiting for your business forever!