Women in Risk & Compliance - Jane Couchman

Jane is one of the most respected risk management executives in the financial services sector and will be joining First State Super as their Chief Risk Officer in May 2020. Prior to joining FSS, Jane comes from CBA where she has been responsible for leading the bank's Compliance function globally. Prior to CBA, Jane was the Global COO, Compliance and Head of Enterprise Compliance at Macquarie Bank.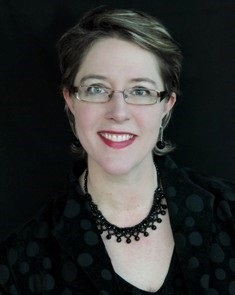 Having a clear sense of purpose and perspective at work;
Not taking yourself too seriously;
Making sure I have a lot of fun with family and friends outside of work.
2. What's the most valuable piece of advice you have received in your career and how did it help you?
Play to your strengths but be aware of your weaknesses and ensure you build a team around you that together you can make things happen. This has helped me to not try to do everything myself but rather create environments where my teams feel empowered and supported to be their best
and together deliver better outcomes
3. What's the most challenging situation you have faced in your career and how did you overcome it?
When I realised I had been over promoted into a role - I was just not experienced enough for the role at that time. I made the courageous decision to speak up and indicate they needed someone more experience in the role. This was a big deal for me to admit I had failed. The organisation was incredibly good in how they handled the situation – we did restructure and put someone more experienced in the role but they treated me with respect and dignity offering me a range of excellent opportunities. It was a good lesson in calling out when you are struggling and being open about that and having a plan of how to address the situation. The way the organisation managed me was superb because I was not made to feel as though I had failed but rather as a valued employee with further career progression within the organisation in a role more suited to my skills and experience.
4. How do you approach making a difficult decision?
I try to prepare well thinking through the pros and cons of the decision. I often talk through a decision with a few trusted advisors to ensure I have thought through all angles. Then I ideally sleep on the decision prior to actually making it. It is useful sometimes to go to bed having made the decision in your head and see how you feel in the morning – if it feels right in the morning – go for it, if not don't – think it through some more prior to taking action !
5. What do you believe will be the most in demand skills over the next 10 years within risk and compliance and why?
Most in demand skills within risk and compliance will be:
Cyber and IT security- in an ever evolving digital age and technology driven product and services with increasingly complex cyber crimes we need to develop new risk and compliance skills to manage these emerging risk types;
Data science – getting insights out of data in an increasingly data driven decision making governance environment
Organisational capability to drive better customer outcomes and being able to prove and measure – its no longer enough to demonstrate you are running compliant practices you also need to be able to prove you are actually driving better customer outcomes.
Jane is an inspiration to aspiring risk professionals with her authentic leadership. I have thoroughly enjoyed working with Jane. - Maria Konstantinou