Women in Risk & Compliance - Corinne Glasby, Suncorp

To celebrate International Women's Day on March 8th, this week we will be bringing you a series of guest blogs from leading senior females in Data and Analytics. They will be discussing their success, career-defining moments and what advice they would give to another female looking to pursue a similar career. This is what Corinne Glasby, Chief Risk Officer at Suncorp had to say.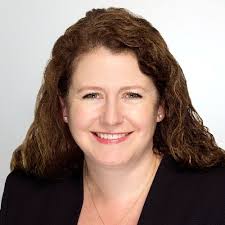 Profile:
Corinne joined the Suncorp Risk team in January 2017 as Chief Risk Officer Insurance. Prior to her current appointment, Corinne was a member of the Insurance team and was responsible for Insurance capital management as well as reinsurance, including both the General Insurance and Life entities. Corinne is an insurance executive with 25 years' general insurance experience. A qualified actuary, she has worked in a variety of roles across the risk, actuarial, reinsurance and capital fields. Prior to joining Suncorp, she has worked at both CommInsure and IAG.
What are the key habits that you feel make you successful?
Ability to put yourself in other people's shoes when you are having a conversation with them. Secondly, good communication skills- be clear. Thirdly, consider issues more broadly than they first appear.
What's the most valuable piece of advice you have received in your career and how did it help you?
It's important to cover a broad range of experience throughout your career, worrying more about what you can learn rather than your position, that sets you up well to be presented with more senior opportunities within risk.
Considering hiring a new Risk or Compliance employee? Let us know what you are looking for.
How do you approach a challenging situation?
Rather than get frustrated with another's decision or reaction, all you can do is control how you react and think. Focusing on understanding how you react helps you get through challenging times. It is also important to break the challenge in to manageable pieces and focus on one at a time.
How do you approach making a difficult decision?
By collecting as much facts as possible whilst recognising you usually can't wait for ALL the facts, and they may never be available anyway. Run through various scenarios in your mind and think how they may play out. Try and think of different perspectives. Think about the risks of those different decisions. In the end recognise you have to make a decision. Assess if the decision is one that can be redirected if things don't work out how you plan. If its the latter, set yourself clear measures and timeframes to review the decision and change direction if required.
Join in on the conversation on Twitter for this years' International Women's Day using the hashtag #BalanceforBetter