Why Are So Many People Fearful Of A Career Move?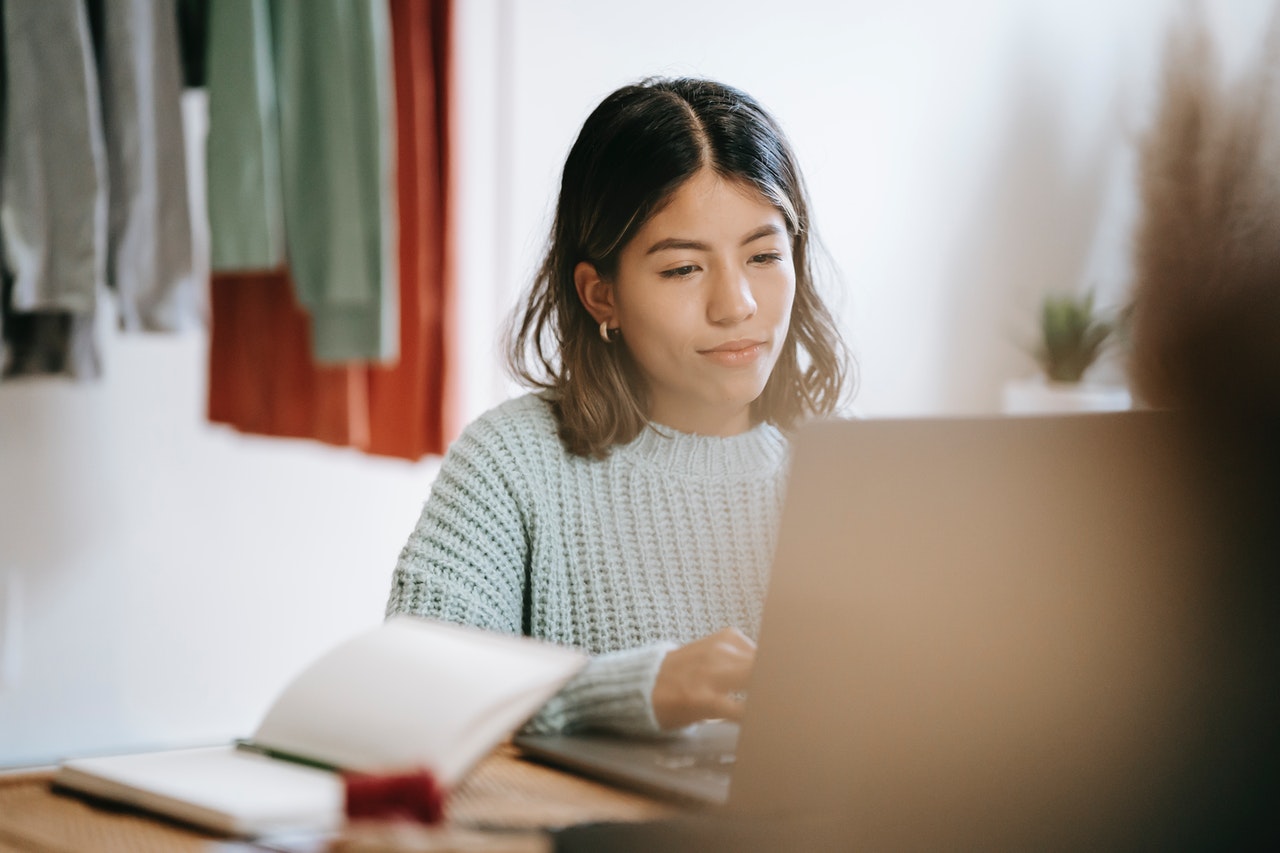 A career move should be one of the most exciting milestones in your professional life. New opportunities, new people, new skills. There's a lot to be enthusiastic about.
But so often, apprehension surrounding starting a new career puts people off being bold and committing to moving jobs. Redefining yourself in the professional world is a daunting task that takes time and effort, so much so that we tend to engineer excuses for staying put even if we know a career move would be the right decision.
In recent times, where uncertainty has been rife in many industries, there has been an especially high level of widespread hesitancy from job seekers to leave the safety of their current employment and look for a new role. Whether they are afraid of returning to normal life or have shifted their priorities, this reluctance to change has made it tricky for some hiring organisations to find the right people to fill their vacancies.
But beyond these situational reasons which have restricted people from finding new work, there are numerous other things that might be holding professionals back from moving jobs. If you end up staying in a job you aren't truly passionate about, it could lead to your career stagnating - it's important to pursue something that captivates you and ignites your passion.
Below we highlight some of the primary reasons why you may be scared of changing jobs, and then explain how you can use smart strategies to overcome those fears.
Remember: Letting fears and doubts hold you back can hurt your career prospects. Fortune favours the bold...
#1. Fear of the unknown
It's human nature to want some form of routine in our lives. We get comfort from knowing where we stand in regards to our work, whether that's how much we are earning, what the commute is and the people we are surrounded by on a daily basis. To change all of that at once can be daunting. But change is exciting, and it should be embraced.
A career move gives you the opportunity to learn new skills, whilst making the most of your previous experience in a new context. It's inevitable that there will be challenges, but you have overcome similar difficulties in previous jobs, so there's no reason why the next move should be any more intimidating.
Having concerns about money is one of the most prevalent fears in the modern world. Most people associate moving jobs with the opportunity to earn a higher salary, but it doesn't always work out like that. Sometimes, you have to take a sideways step to move forward - don't be afraid of taking a job that pays less. Taking a hit on your salary to widen your experience and skills could be the best move you ever make.
You may also be scared of being the 'newbie'. As the newest employee, you may be lacking confidence as you don't know your colleagues very well and you may be unsure of how to interact with them.
This is an unwarranted concern; your new team members will want to make you feel as comfortable as possible. Having a shared purpose of working for the same company gives you common ground, so be confident, be yourself, and you will thrive.
How to overcome fear of the unknown: Write down a list containing all the main reasons why you feel it is the right time for a career transition away from your current job, as well as everything that scares you about making a move. Every frustration, complaint and injustice. Refer back to the document when any doubt creeps into your head and you'll remember why you want to move.
#2. Implications on others in your life
There are other people in your life that will be impacted by your job move, whether that's family, friends or old colleagues. You may be concerned about how they will react to the news that you are changing jobs, but ultimately it's your life and your decision. You may just have to deal with the consequences of how it affects them.
Being part of a close knit team can be one of the best aspects of work. Your days become infinitely more enjoyable when you are surrounded by great people. So letting go of that can be difficult. Whilst loyalty is admirable, not leaving a job because you like the team won't necessarily help you further your career.
If how much you enjoy your current team is the only thing holding you back from moving, then you need to consider taking the plunge. You can always see those people socially outside of work - they won't hold it against you when you tell them you're leaving.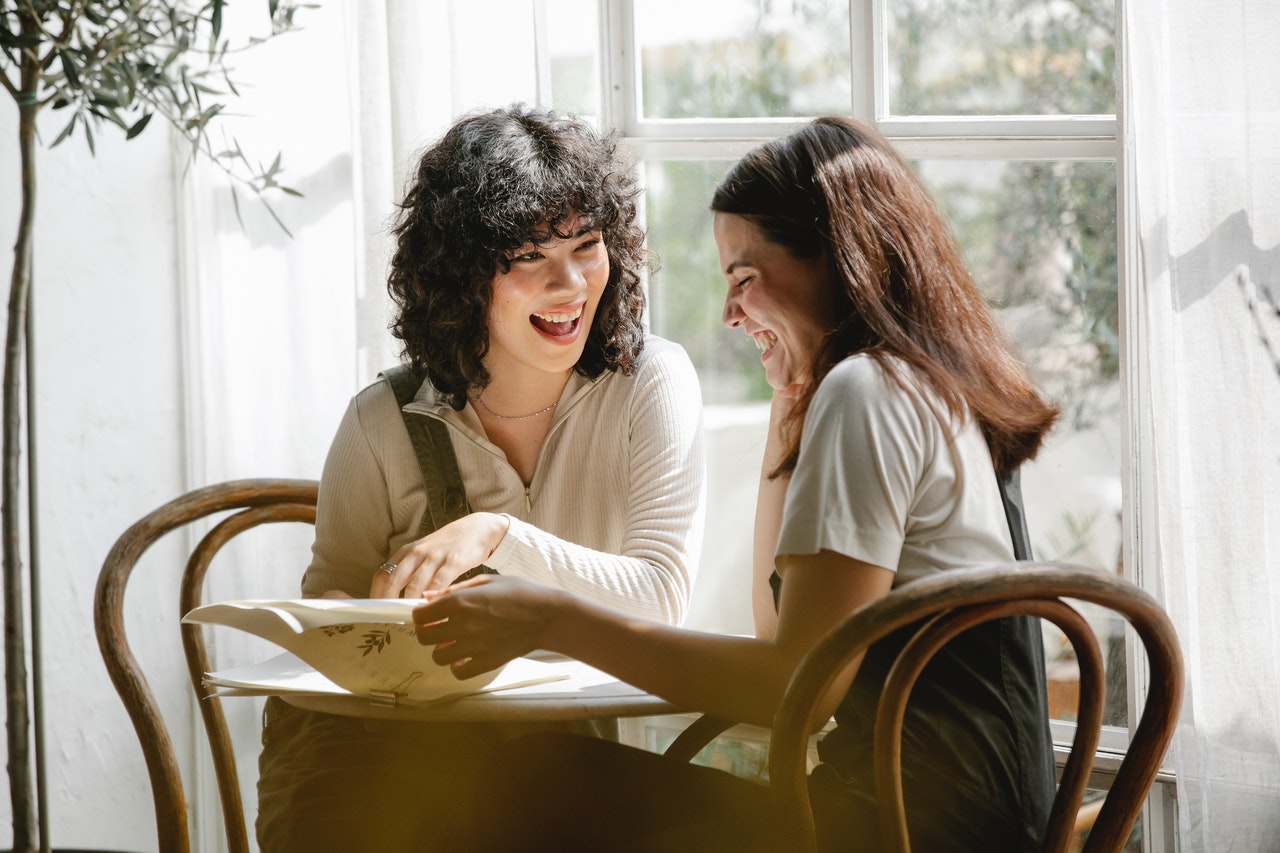 How to overcome worries of impacting others: Be transparent from the outset. If people know that you are planning on moving, it won't be a surprise. This also means that you will have multiple people invested in your move. Approaching the situation alone can send your fear into overdrive, so building external encouragement will be useful.
It's also the prime opportunity to speak to a recruitment agency; they will know the industry you're looking to get into and besides actually finding you the dream job that matches all your demands, they can offer plenty of general career advice around interviewing and rejigging your CV to help build your confidence.
#3. Making mistakes and wasting experience
It's natural to not want to do badly or get things wrong, but honestly, making mistakes is the greatest way you will grow as a professional (and a person). It's inevitable that you will get some things wrong - it's all part of the journey. Handle it well, learn from it, and remember that your new employer won't hold it against you.
It can also be painful to ditch past experience and skills that you have dutifully built up in your previous job by moving onto a new role where the demands are different. Just because it's a new job with new tasks, it doesn't mean you won't use everything you've learnt in past roles - you may just have to apply yourself differently. Your career is all about growth and you've ticked those boxes, now it's onto bigger things!
How to overcome concerns about making mistakes: People are there to help you. If you are unsure about anything, never be afraid of asking for help. Making mistakes is all part of the process and you will learn more from them than you would from coasting through without any issues. Recognising that an error isn't the end of the world will help your decision making process in the future.
Be bold and fully embrace a career move
A career move is a big decision and one that shouldn't be rushed into or taken lightly. Take a step back and really think about what you want to be doing - align your interests with the opportunities out there.
Speaking to a recruiter is particularly useful here. They spend their days matching people with roles based on conversations they have, so they'll have a good idea about which jobs you are most compatible with. They will also help you draw attention to your unique values, the differentiators that make you stand out from other applicants vying for the same role.
Break free from your past, and look forward to a brighter future!