Hybrid Work: How To Make The Most Of Your Employees Working Flexibly
It's undeniable that the improved work-life balance from hybrid work is beneficial - not only for an individual, but also their employer. The employee gets to fit more of their life around work, and their company (according to numerous studies) reaps the rewards of boosted productivity when the employee is working.
Unsurprisingly, the majority of professionals are in favour of a more hybrid way-of-work;
95% of the 3,569 respondents to our LinkedIn poll to followers across the world 'Feel more companies should adopt a hybrid working approach'.
Some people feel so passionately about the situation that they would even leave their jobs for good if they aren't given the flexible working options they desire.
On the other hand, the naysayers have been highlighting the value of office camaraderie, as well as the learning opportunities from spontaneous interactions with colleagues - both junior and senior - that you just don't get when primarily working remotely.
As a direct result of this, there has been a lot of media coverage about whether companies are accommodating for more flexible working patterns, and if they are, how are they doing so?
Moved to a fully remote model, three mandatory days in the office, fixed in-office 'anchor' days every week, a more relaxed take on it, or back to full-time in the office...
Radical change, or stick with the old model? From what we've seen recently, it looks like most employers are trying to find the middle ground...
What's the best way to create your hybrid work model?
The first step is to identify the preferences of your workforce.
Survey everyone anonymously to gather insights about when they value being in the office and, likewise, when it's not so necessary.
From these insights, you will be able to determine and then announce the principles of your hybrid work policy.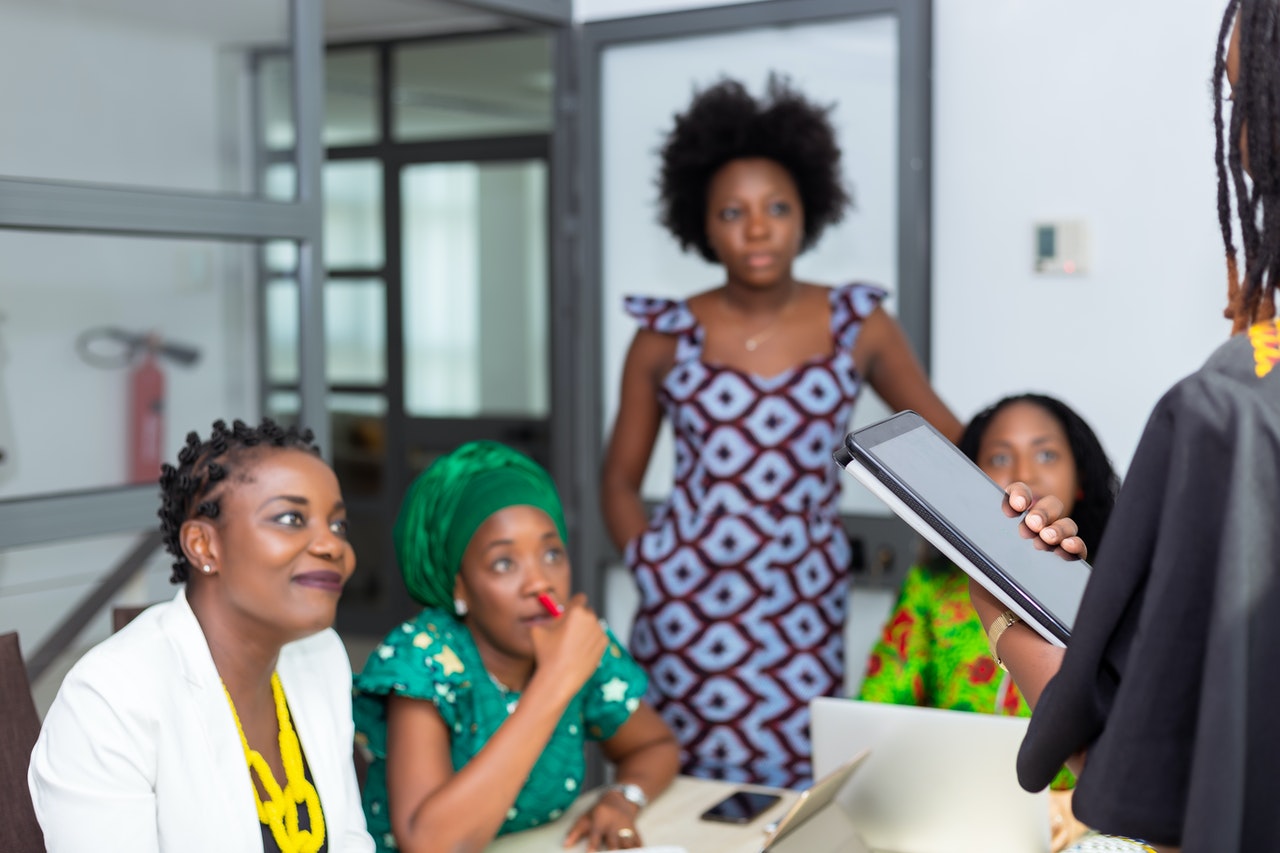 These principles will heavily depend on your culture. There's no one-size-fits-all solution...but for example, they could include expectations that in-person days are needed for:
Specific collaboration efforts
Periodically enhancing connections with co-workers
Onboarding new hires
Performing select innovation activities
Remember: People resent going into the office for meetings or activities that could just as easily be carried out remotely...
It's important to highlight that it's a constant work in progress. Make it clear from the outset that changes are inevitable in the current societal landscape; you will have to learn what is effective through a bit of trial and error, and then adapt your policy accordingly.
How to create a hybrid work approach that is as inclusive as possible?
Rotate tasks that have to be done in-person and on-site between individuals (assuming they all possess the right skills) rather than having them all in together at the same time. It will become apparent that everyone has some tasks - thanks to technical capabilities - that don't require physical presence to complete them effectively.
You can further increase your inclusivity by offering remote learning or upskilling opportunities to those who are more tied to physically being in the office for their work than others. This will help to ensure that everyone has days for remote self-development and by investing in each of your employees, you'll increase their loyalty and engagement, and hopefully see the benefits of their upskilling in the long run!
Helping your people transition to a hybrid working environment...
For your transition to be successful, your teams should be aligned across:
Goals that make clear the aims of the team
Understanding about roles, constraints, and contribution opportunities
Awareness of available resources
Norms of how to collaborate and connect effectively with digital tools
Regularly reinforcing these four areas (every six to eight weeks) will help you assess how everyone is progressing with the new working dynamic and subsequently address how to make things better.
Best practice for remote onboarding your new employees
Whether your new joiner is fully remote or just partially, it's very likely that some of their onboarding will need to be done remotely. We all know how big of an impact a strong onboarding experience can have on the early days of a person's career - if you want to retain them, you have to get it right.
Here's how you can make sure you give them the best experience possible:
Get them set up with the right technology
Help them familiarise themselves with your communication tools
Try to make admin as easy as possible for them
Make sure they know who's who
House all onboarding activities and information in a centralised place
Give them clear objectives to achieve
Establish a mentor programme with existing team members
Related: For more in-depth information on this topic, read our article '8 Steps to Remote Employee Onboarding for Employers'
Measuring the performance of employees in the hybrid workplace
Presenteeism is no longer a gauge that employers use to measure employees' performances - instead outcomes, team cohesion and professional development are what managers pay more attention to these days.
Are they achieving the goals you set for them?
Is the team working well together?
Are they improving their knowledge and learning new skills?
You can get to this point by not micromanaging every task.
When you empower your teams and appropriately equip them with the right skills and tools, you will get a better understanding of how they are truly performing.
Eliminating 'tech exhaustion' and 'zoom fatigue'
Over the past couple of years, many of us have become all too familiar with overuse of video calls and unnecessary remote meetings. Yes they are a necessary tool when the workforce is dispersed, but that doesn't mean you should pack out your calendar with video call after video call, every single day.
A simple step to reduce the risk of tech exhaustion is to never overuse one type of communication - mix up the digital tools you use!
Also, stop dragging out meetings for the sake of it. Quite often you can have the same outputs from a 30 minute meeting that you can from an hour-long meeting; simply put a half hour timestamp on it!
Rethinking your office space for in-person working
The rise of hybrid working has also impacted the type of office space that organisations use. Employers are now asking themselves; "What kind of space will draw people away from the comfort of their homes?"
Focus more on form, and less on function - give them amenities and create optimal collaborative working conditions.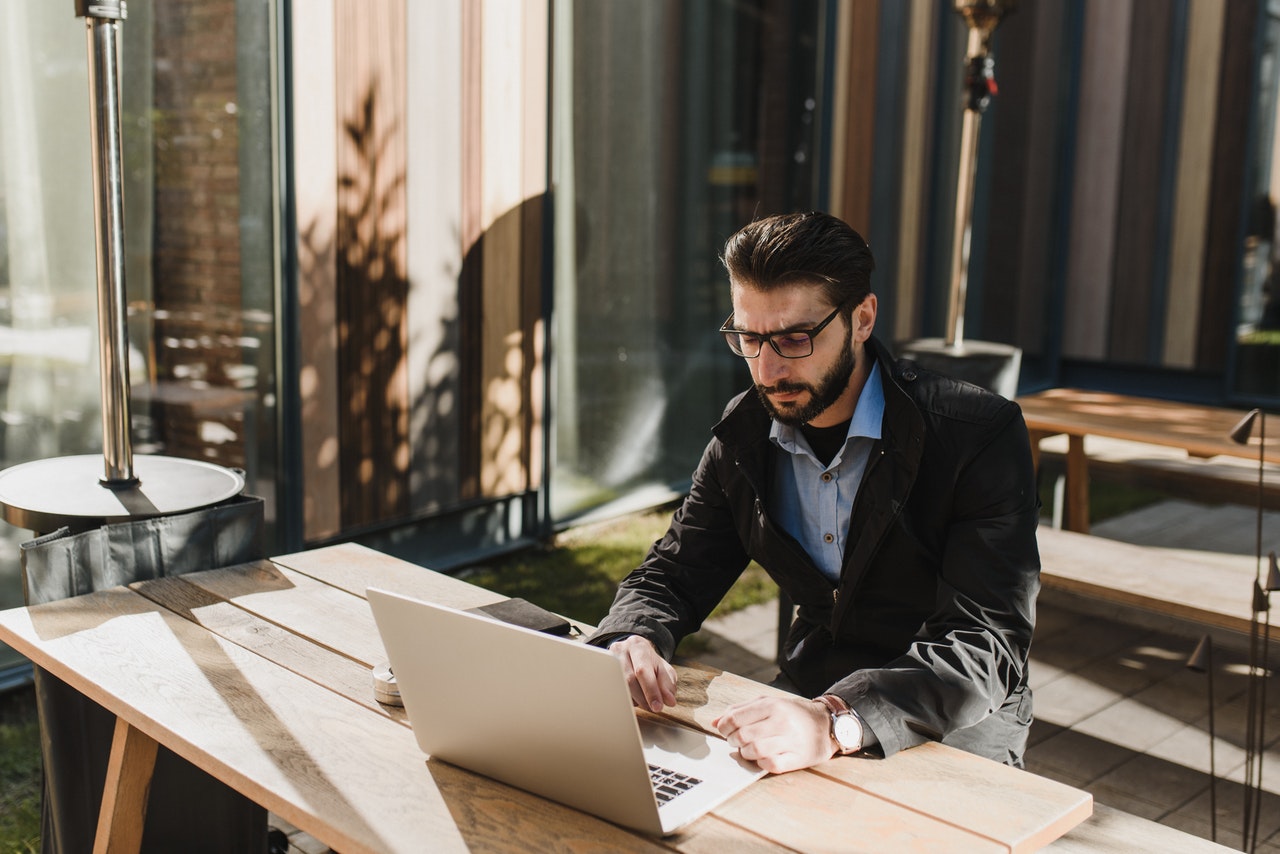 The key things to consider are how you can foster connection, collaboration, and innovation.
Think: Fluidity.
What does the future hold for hybrid working?
The move to a hybrid work approach is much more than just allowing people an element of freedom over where and when they work. It's a complete change to some of your most set routines and working habits.
Some of the processes that are deeply ingrained in your company's workflows will end up being taken apart and rebuilt using new tools, and your goals will have to adjust too.
Making the most of emerging technologies will be integral to success here - agility, adaptability and a willingness to change within organisations when it comes to tech.
Hybrid work of the future will be defined by how we work with machines.
Are you ready to make the change to hybrid working?
If you are transferring to a more hybrid way of working, we hope that this article has given you a few things to think about. If you get it right and embrace the constantly changing nature of it, you will be ready for whatever the future holds.
Adopting the hybrid work approach is often touted as purely 'in-person' versus 'remote', meaning time and location/space are the primary areas of concern. For those who are willing to adapt, the mindset shift and subsequent changes to working patterns will set them in good stead for whatever the digital revolution offers up next to the world of work.