Women in Tech - Swati Singh, CUA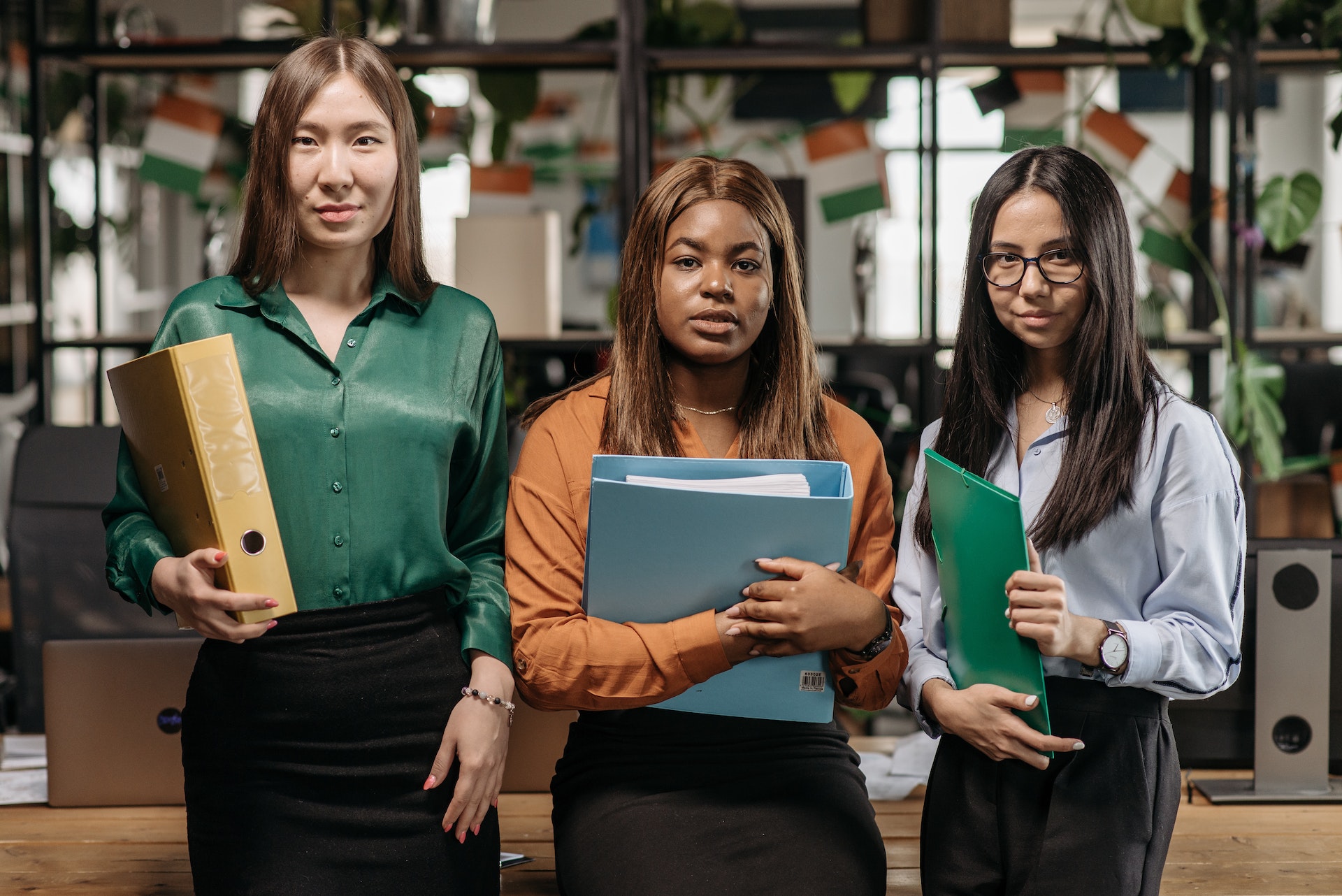 Swati is a visionary technology leader who benefits from 20+ years experience working with leading Australian ASX organisations including Credit Union Australia (CUA), Mirvac Group, Macquarie Bank, CSR and more. Her success has come from being able to deliver the technical vision of an organisation whilst leading all aspects of the company's technology development and technical workforce development. Swati is currently working as the Head of Technology Services for Credit Union Australia (CUA).
Where did your interest in technology come from? How did you decide to pursue a career in technology?
My path into technology was more organic than planned and certainly not a surprise given my father's background in software engineering. I grew up being very comfortable with technology, but I had never thought of it as a formal career option. Upon graduating with a Bachelor of Accounting degree followed by a CPA qualification, I secured a coveted graduate position in a large global bank, HSBC. I was placed in their rotational graduate program in Sydney and it was during one of my rotations that I was asked to assist a team in Hong Kong to create a new reporting system. The task involved integrating finance and accounting systems using technology that I was not very familiar with. Being very risk averse, I remember at the time thinking I did not have the right qualifications or skillset to take on such a task. However, I thought my position was too junior too argue, and I had to just roll up my sleeves and get on with it.
Looking back now, this small pivot in my path was the spark that lit my career in technology. The next twelve months took me down a journey like no other, I was actually using technology to crack and work through real business issues. This appealed to my love of using logic to solve problems. No day was the same, everyday saw a different problem that became more complex in nature. This is in large part the reason as to why I became so passionate about what I did, because it was so fulfilling to solve real life problems through the use of technology.
Following this brief brush with technology, every choice I made was very deliberate. I strived to get roles that would allow me to use my knowledge and experience in both finance and tech. My first full time tech role was within a large financial organisation and I honestly just jumped in. I was very fortunate to have a later organisation sponsor me to do a master's in information technology, however this did not make me a technologist but certainly armed me with the right tools and confidence. I learnt much more through practical experience that I gained by being involved with as much as possible on every level around me. As a female with a unique cultural background this made my approach and contribution meaningful.
Today I run a very well qualified and experienced tech unit that includes components of infrastructure, managing a network program and a team of engineers. I'm still learning, and I think that is key. You definitely don't need to know everything to be a good leader in tech but you need to make good decisions, be inviting, inspiring and motivating – all important qualities which I have built during my extensive career in tech.
What are the key things that allowed you to get where you are today and what do you attribute your success to?
I think it's extremely important to have a very open mind. Of course, you can have a rough career plan and a general sense of direction. But you do need to be fluid otherwise you will miss out on amazing opportunities. As I described it to my children - have a beacon on the hill, a long term goal of where you want to be. But don't close down the side paths to get there. That is what makes the journey even more interesting and rewarding.
Back yourself. Females are notorious for not having faith in their abilities. Even when we are told we are doing a good job there are still seeds of doubt in our mind. But I always encourage people to understand that you are the best judge of yourself and you need to believe in yourself even if others around you have doubts. We never used to have a label for the common feelings that are now referred to as "imposter syndrome". I believe talking to yourself logically will help you to figure out if these feelings have come directly from someone within your organisation, or if there is no evidence and it is just all in your head. More often than not, it isn't real and writing it down or thinking it through will clearly show you this.
Thirdly, I think it is important to have both mentors and sponsors to help and guide you along your journey. Mentors allow you a safe place to learn, understand and seek guidance. They can be within or outside your organisation and should be someone you trust. A sponsor is an ally often within your own organisation. They are vital as someone who can help you navigate between roles, teams, areas and show you the path to get further and make a name for yourself.
What is the most valuable piece of advice you have received in your career and how did it help you?
For anyone more junior in their careers it is essential to put yourself out there. Talk to as many people as you can within your organisation, even outside of your area. Ask people for advice and be open to hearing their wisdom and constructive criticism. It can be nerve racking when you are starting out hearing these pieces of advice and not taking it to heart, but the biggest lesson for anyone to learn is to not to take it personally. Your professional and personal self overlap but are not 100% linked together. Developing one side of your self does not make you a failure in all other areas.
Similarly don't be afraid to speak up. It can be intimidating being the only female in a room or at the table but it is vital to remember the steps you took to get yourself where you are, the long hours, dedication and perseverance. You belong there as much as anyone else and to stay there you need to voice your opinion.
As you transitioned to more senior and leadership roles what was the shift you needed to make?
The biggest shift came in realising you can't be an expert in everything. In more junior roles there is a confidence that comes from being the sole doer and executor for that task in a project. However when you move into a senior leadership role the achievement comes through a dual responsibility. Firstly of course you are measured on an outcome based delivery focus, however secondly and perhaps more importantly you are judged on what type of leader you are by your own team. The only way to ensure long term sustained outcome delivery is by having a happy and nurtured team. Knowing when to push people forward and when to give more support and guidance is essential for your team to both respect you and be continually motivated.
As the responsibilities get broader it is essential to delegate duties and train people so that they are self sufficient in terms of learning. There is a big difference between being a transactional leader and a true leader. This is a huge shift where you ultimately become a type of playmaker, being the glue that holds everything together. You need to be on the same level as your team in order to get their trust and motivation to deliver. However you also need to be their ambassador and enable confidence in other areas of an organisation that your team has what it takes to succeed.
What was the most challenging situation you've faced in your career and how did you overcome it?
I think my biggest challenge is really something most women who choose to become mothers face. It is so common today to see really successful women display an image that they are "superhuman". That it is so easy to have it all - career, kids, family and a social life. But honestly, I think this sets many people up for disappointment, exhaustion and ultimately failure. I decided to have my children early which definitely involved a trade off in my career at that time. You cannot be everywhere at once, giving every aspect of yourself. So I believe rather in saying you can be a superwoman, that you can have everything, but there will ultimately be trade offs. As in any decision you need to be comfortable deciding what is possible and where you need to compromise.
In my situation I was extremely fortunate to have a very supportive workplace, husband and close family which made the balance all the more realistic to achieve. For me, this meant that I was able to climb the ladder of success without compromising other aspects of my life.
A second challenging decision was when I was given the opportunity to complete an MBA, a long-time dream of mine. I had initially wanted to complete it during my early 30's however I had young children then and knew it would have been extremely difficult for me to manage. When the opportunity arose again several years later, I knew I had the backing of my husband and workplace. I needed to be committed, but also knew that the time and energy required to complete it would have to come from other areas of my life. I am happy to say I did complete my MBA and maintained a happy family.
What advice would you give to other females looking to pursue a career in technology?
The best advice for any female wanting to get started in tech is there is no "wrong" time. So many people but especially females think they need to do a checklist of ABC to get ahead or use the excuse that I'm too "old" or too "young".
I think it is also realistic to say that we have a long way to go in order to reach 50/50 representation in gender within tech. Starting in the industry in 2020 means you will often be outnumbered by male peers and sometimes the only female in the room. However that doesn't mean you need to try to be more "male" like. Own your own identity and what makes you unique, that will make your approach in tech invaluable. It is also much harder to be someone you are not then be authentically you. It's incredibly draining putting on a different persona and I think as a female you would be much better investing that energy into your strengths.
Regarding feedback, you will from time to time encounter naysayers and people who will take a hit at your personality or more feminine traits. But I definitely encourage all females to stick to their guns and fight back against this notion. If you can't be yourself then ultimately you need to seek out an organisation that will empower you to be your best self (they do exist!).
Contact our specialised Tech recruitment teams if you are looking to hire the right talent, fast.