Women in Tech - Ilona Oshana, Macquarie Bank

Guest Blog - Women in Data & Technology: Ilona Oshana, Head of Online and Mobile Banking, Macquarie Bank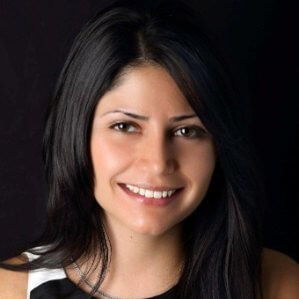 Ilona Oshana is a digital native, enthusiastic about changing people's lives through technology and financial services. Ilona is currently the Head of Mobile and Online Banking at Macquarie Group.
Where did your interest in technology come from? How did you decide to pursue a career in technology?
Technology is a captivating field to play in. Taking a moment to reflect on history and how technology has touched and changed our lives – from every angle, our day to day living to health to the way we do our jobs, the way we cook, shop, clean, learn, connect, express creativity, relax, unwind. The power of technology and people combined is a perfect partnership to create a better life for everyone.
I started in the technology industry about three years after graduating from university by taking some left turns and unconventional roads. Working for a financial planning practice, modelling cashflow and benefit realisation on a day to day basis, had me invested in software tools and programs from very early on. I was an early adopter, always willing to try the latest beta launch and provide product feedback. I was so passionate about helping to reimagine the software, drawing sketches of the page and how features should flow, I ended up applying for a job directly with a startup focusing on financial planning software.
I have been in product development ever since. I think it's because I have a curiosity and passion for finding innovative ways to create engaging digital experiences and finessing the smaller details. Those are the real moments of delight and surprise.
What are the key things that allowed you to get where you are today and what do you attribute your success to?
Resiliency is everything. It strengthens you while also encouraging you to be brave and take risks. It's also about how you pick yourself up and reset in those times when the risks you took didn't pay off. The second thing I believe is key is to care for and be connected with the people you lead. Courage, passion and happiness can be contagious and I've found when you share your aspirations with those you work closely with, they're inspired to help the team reach those aspirations together.
What is the most valuable piece of advice you have received in your career and how did it help you?
Don't be your own worst critic. As women, we already are pre-dispositioned to doubt ourselves more, to be less likely to jump at opportunities and believe in ourselves. This is still one thing I am admittingly working on. You don't have to have all the answers or have modelled every scenario. Taking a journey with a half empty backpack just means you can learn and pack so much more as you learn along the way.
As you transitioned to more senior and leadership roles what was the shift you needed to make? What was the most challenging situation you've faced in your career and how did you overcome it?
For me that would be three things.
Striking the right balance between being on the ground with the team and spending time on strategy.
Delegation. Sometimes you just need to let your team know what goal you want to achieve and let them make their own way there, and that often means accepting they may take a different route than you would have on a particular project.
Maintaining a focus on supporting your colleagues, peers and more junior members of the team. I'm very passionate about investing in and supporting junior talent.
What advice would you give to other females looking to pursue a career in technology?
Today, every product and service requires some form of technology, which means the opportunities are endless.
My advice would be to enter the industry thinking about how you can make a difference and recognise that working in a high performing, positive environment with great colleagues and team members will be your biggest asset for growth and success.
The impact of COVID-19 and ongoing quarantine measures have been felt globally adversely affecting most individuals and organisations. From your perspective what have been the impacts of COVID-19 within the tech industry?
COVID19 has challenged everyone to think and live differently and surprisingly taught us we can do things from the comfort of our own home. And maybe even do them better!
Technology is important more than ever now. And the number one priority is production, stability and availability. How many times over the few months while working from home, have conference calls cut out or internet stability caused frustration? I think any product or service provider in the current environment needs to strive for technical stability as the top priority.
With many large tech companies announcing they are now changing the way they work, or considering moving to a more permanent remote working set up, suggests these trends and changes in the way we work could be here to stay. This brings about some really interesting questions for the tech industry globally, like what will become of Silicon Valley if physical location is no longer as important? It will be fascinating to see how the technology industry continues to evolve and adapt post this initial health crisis.
I also think it has taught us the importance of focusing on mental health and wellbeing, and I am lucky to work for a company that has made this a big focus for its people.