Cyber Risk & Compliance Assistant Director
Job Summary
Singapore
Permanent
BBBH766525
Sep 17, 2020
S$10-14k pm
Job Description
A leading healthcare tech company in Singapore is looking for a Cyber Risk & Compliance Assistant Director.
Role Summary
You will be responsible to carry out compliance checks on IT systems to assess the overall state of compliance with prevailing cybersecurity policies, processes and standards. You will also be required to work closely with both internal and external stakeholders to implement strategic initiatives to strengthen cyber resilience.
Responsibilities
Conduct assessment and testing of IT systems to ensure ongoing adherence with prevailing cybersecurity policies, processes and standards, and to determine the operating effectiveness of the controls implemented.
Carry out thematic supervision against emerging threats and risks
Provide independent security advisory and recommendations to delivery teams in the design of controls to address regulatory and organizational requirements on cybersecurity.
Develop data analytics and AI capability to meet risk management needs and identify risk trends and areas of concerns across the health sectors.
Provide regular reporting to relevant stakeholders, including senior management, on the overall state of cybersecurity compliance.
Requirements
Degree in Computer Science, Information Systems, Engineering or equivalent.
8 to 10 years of cyber security risk and compliance experience.
Strong analytical skills with proficiency in data analytics, visualization and programming (e.g. Tableau, SQL, Python).
Candidates with CISA, CISM and/or CISSP certifications would have an advantage.
Self-motivated with strong interpersonal and stakeholder management skills
Excellent verbal, written communication and interpersonal skills with stakeholders at all levels.
Morgan McKinley Pte Ltd/M3S Solutions
EA Licence No.: 11C5502
Registration No.: R1657697
Registration Name: Jessie Zeng
Consultant Details
Consultant Details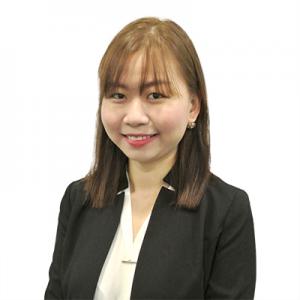 Jessie Zeng
Programme Delivery Consultant | M3S
+65 6818 3130
jzeng@morganmckinley.com