Where we think we can help, we do
Not everybody is as lucky as we have been and we understand that there is life beyond business. And while we have been successful in helping companies around the world discover great talent and build their business, we have also gotten to know their local communities and their challenges too.
Where we see people facing difficulties and believe they can do with some help, we give it. That's the main thinking behind our Morgan McKinley Million idea where we aim to give the equivalent of one million euro to those in need in the regions we already work in.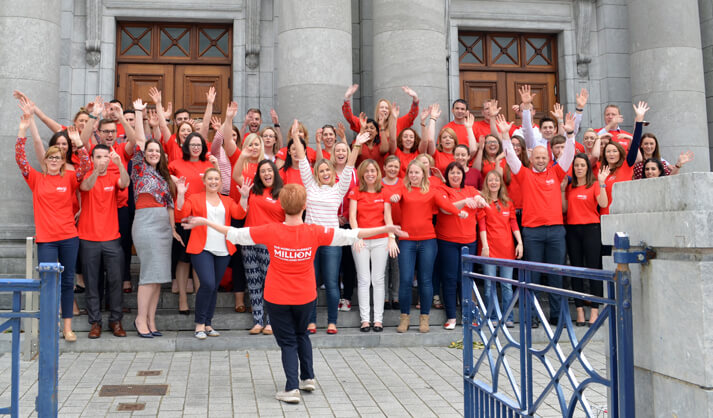 Raising funds, helping out
And with more than 800 Morgan McKinley people all over the world taking the time and effort to make a difference in the lives of others, the results have been great so far. Since 2016, local teams in every country we cover, including Ireland, UK, France, Mainland China, India, Hong Kong SAR, Japan, Singapore and Australia, began planning and organising the Morgan McKinley Million.
From the UK to Australia and Tokyo to Singapore, we undertook a range of events and fundraisers. We've partnered with lots of charities like Unicef (Hong Kong SAR), Bliss (UK), Careers Ready (UK), River of Hearts (Shanghai), and Lou's Place (Australia), and have participated in Nuts Challenge obstacle courses, sorting days, marathons, bake sales, and more to raise money for those in need.