Service Manager
Job Summary
Waterford
Permanent
BBBH773069
Jan 11, 2021
Competitive
Job Description
Exciting new opportunity for a Service Manager based in the South East. Experience working within disability, broad personal social services or healthcare sector is essential.
Service Manager - Residential & Community Care
South East
Competitive Salary
My Client, a leading provider of residential location & community based care in the South East is currently seeking an experienced Service Manager to join their team. As Service Manager you will also be required to take on the role of PIC/PPIM (Person in Charge/Person Participating in Management) for HIQA purposes.
The ideal candidate will have people management experience in a similar role along with experience working within disability, broad personal social services or healthcare sector.
A breakdown of some of the responsibilities and requirements are listed below but a full extensive list is available on request.
Responsibilities:
Development, implementation and management of the rosters
Plan ahead to ensure a smoothly run service and conduct regular team meetings and communication updates
Regularly review the needs of the service through engagement with relevant stakeholders to ensure the highest standards of excellence and continuous improvement in standards, safety, quality and service delivery. Take appropriate measures to address or develop areas requiring improvement
Provide direction to operational, nursing, senior support, general support and frontline support teams regarding all aspects of service standards and delivery.
Produce regular reports for the Regional Manager detailing progress against agreed objectives/KPIs, operational matters and workforce development
Active management & development on staff including time/attendance, reviews, coaching & mentoring along with recruitment in conjunction with regional HR department
Work closely with the Regional team to ensure that you remain up to date on all relevant regulatory standards
Ensure the service is compliant with all relevant statutory requirements including regulatory requirements, adult safeguarding, Capacity Act, Health and Safety legislation, employment practices and environmental protection legislation.
Identify risk areas across the service and manage resources to ensure appropriate standards are maintained.
Oversee and monitor the implementation of actions arising from audit reports, seek evidence to ensure these actions are carried out and are improving the lives of service users.
Ensure the service is compliant with all Health & Safety requirements as set out by the National Health, Safety & Risk Manager
With support from the National Adult Safeguarding Lead (NASL), ensure adult safeguarding issues are identified and ensure the implementation of necessary actions on the advice of the NASL and following investigations or internal audits.
Monitor all expenditure within the service, working closely with the Finance Department on all budgetary matters. ∙ Foster an awareness of the need for value for money and a sense of accountability for budgets within the service.
Ensures that the people who use our services are supported to create and maintain valued roles so that the person is at the heart of their family, neighbourhood and community.
Promote and champion change and continuously strive to improve the quality, practice and efficiency within the service.
Responsible for developing a culture of continuous improvement through ensuring the correct attitudes and processes are in place to support the delivery of excellent standards and to drive a culture and passion for service.
Ensure that the service is compliant with all record keeping procedures and practices across all areas.
Requirements:
A third level qualification or relevant professional qualification.
A minimum of 3 years management experience within the disability, broad personal social services or healthcare sector.
Strategic leadership and people management skills and experience.
Knowledge of current policy and developments in the disability sector.
Knowledge of the HIQA Inspection process and completion and monitoring of Action Plans to acceptance by HIQA.
Knowledge and awareness of the National Standards for Residential Services for Children and Adults with Disabilities, Trust in Care and Adult Safeguarding.
Knowledge and understanding of the Assisted Decision-Making (Capacity) Bill 2013.
Strong communication skills (both verbal and written), able to effectively communicate at all levels and strong report writing skills.
Excellent interpersonal skills with the ability to build relationships internally and externally.
Strategic planning and service development experience.
Knowledge and awareness of "Social Role Valorisation" (SRV) theory and practice and the "Supported Self Directed Living Framework" (SSDL).
BY APPLYING FOR THIS ROLE YOU ARE AGREEING TO OUR TERMS OF SERVICE WHICH TOGETHER WITH OUR PRIVACY STATEMENT GOVERN YOUR USE OF LA CRÈME SERVICES.
Consultant Details
Consultant Details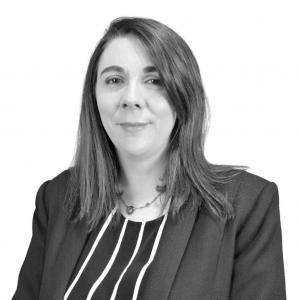 Joanne O'Leary
Senior Consultant, Office Support, South East
+353 51 309651
joleary@morganmckinley.com