UX Researcher/Product Planner
Job Summary
Tokyo
Permanent
BBBH798593
Nov 24, 2021
¥8M to ¥11M

English:

Intermediate/Business


Japanese:

Native
Job Description
Exciting role to help develop a new SaaS. You will be responsible for product ideas, design and planning!
Roles/Responsibilities
Through understanding market needs and painpoints, address ways to alleviate those pain-points in the product design and planning.
Execute deep-dive research with users of the product, through interviews and conversations.
Design product roadmap
Drive UX Design of the product with a dedicated team
Communicate with a global product team in regards to planning and delivery
Required skills
Experience validating products through prototyping and UX
3 years or more of experience creating software products (BtoB or BtoC)
2 years or more of UX research or design experience
Japanese native level, English intermediate or higher level
*Please note that you must be allowed to work in Japan at the time of application, as new visas cannot be sponsored at this time.
Preferred skills
Technical (hands-on) background is nice to have
Experience working in cross-border projects
Personal Attributes
Interested in legal/compliance domain
Team player: interested in working together with different people in different locations
About our client
Our client is a dynamic team of people, representing a global SaaS brand in Japan. They are now building a new tool for the Japan market, and need someone to help devise and build a strong and successful product. The team in Japan speaks mostly Japanese, but you will be working with teams across Asia and with the US as well.
Morgan McKinley Asia Pac is acting as an Employment Agency in relation to this vacancy.
Consultant Details
Consultant Details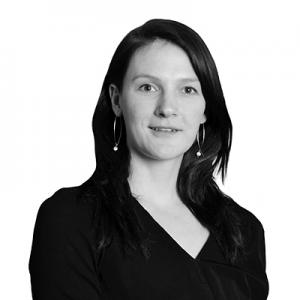 Mieke Aarsman
Manager | IT Recruitment
813 4550 6487
maarsman@morganmckinley.com