Financial Institutions KYC Analyst
Job Summary
Tokyo
Permanent
BBBH780340
Mar 29, 2022
Competitive

English:

Intermediate/Business


Japanese:

Fluent
Job Description
A new opportunity to work within the Front Office as a KYC analyst, providing advice to the business and working closely with FI clients.
Roles/Responsibilities
This KYC role is very unique as it is sits with the front office department and works in an advisory capacity to the financial institution coverage bankers.
Work closely with the head of the Financial Institution Group and ensure that new clients are onboarded in a robust and efficient way, to allow the coverage bankers to maintain business with existing clients and develop new business.
Advice on KYC regulations and control, ensuring that front office counterparties know what they can and can't do when working with their clients.
Liaise with off-shore KYC Operational teams who complete production work on behalf of the different business lines in Japan.
Work on projects to develop new KYC processes and controls to ensure that the business can continue to grow while satisfying regulatory requirements and maintaining the integrity of the business in Japan.
This role is ideal for a KYC Operations specialist who is keen to work closer with the business and work in a more dynamic and challenging environment.
Required skills
Knowledge of KYC processes and regulatory requirements.
Knowledge of Investment Banking
Strong communication skills in Japanese and English.
About our client
A top global investment and corporate bank with an established business in Japan.
Morgan McKinley Asia Pac is acting as an Employment Agency in relation to this vacancy.
Consultant Details
Consultant Details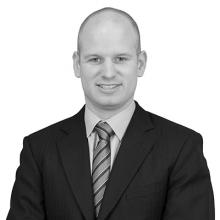 Steven Howden
Director | Financial Services Recruitment
81 3 4550 6571
showden@morganmckinley.com