Solution Architect (Infra| Healthcare)
Job Summary
Singapore
Permanent
BBBH801041
Dec 05, 2021
Competitive
Job Description
Our client is a leading technology agency that revolutionalises, provides innovative and integrates smart technologies for the healthcare sector.
We are looking for a Solutions Architect who can analyse healthcare stakeholders' requirements, conceptualise and design technology architecture and solutions to support business goals, and lead in realising the architectural blueprints into functional interoperable solutions with multidisciplinary teams.
You will be responsible for the infrastructure of the National Electronic Health Record (NEHR), a system connecting more than 4,000 healthcare institutions, and 200 vendor systems throughout Singapore. NEHR enables healthcare professionals to make informed decisions for patient-centred care.
This job is for you if you:
enjoy analysing problems (even poorly defined ones) and identifying how technology solutions can support business needs and goals,
embrace big challenges and find a sense of accomplishment in formulating and implementing solutions for large scale complex projects for the nation,
possess excellent communication qualities and are able to confidently explain technical solution concepts to business users,
see the big picture and think broadly on how the solution contributes to the larger ecosystem architecture, and are yet detailed-oriented to ensure solutions are compliant to Singapore's HealthTech standards, and
exhibit strong stakeholder management skills to engage multiple stakeholders at different levels.
As an Infrastructure Architect, your role & responsibilities include:
Understanding and analysing stakeholder requirements
Liaise with internal and external stakeholders to understand their business issues, needs and goals as well as clinical workflows to determine requirements and define the scope of a project.
Developing the compelling business case
Adopt an analytical approach in developing innovative solutions to align with the enterprise architecture and fulfil the business requirements.
Recommend adoption of new technologies and applications to initiate enhanced solutions.
Analyse the impact of a solution on the overall organisation and business processes and systems to mitigate business risks.
Designing infrastructure architecture
Lead the infrastructure solution design and creation of architecture blueprints. Perform modelling, simulation, and analysis to ensure the soundness of the solution.
Review prototypes, blueprints, and project scope to ensure that stakeholders' needs are being met. Support the analysis of the functionality and constraints of recommended solutions, and the impact and changes required across multiple systems, networks, and environments. Support risk identification and development of risk mitigation strategies associated with the end-to-end solution.
Foster continuous improvement by looking for ways to improve the design processes, models and approach.
Guiding solution implementation
Work closely with the project teams to guide the infrastructure solution during implementation.
Drive compatibility, interoperability, stability and usability of recommended infrastructure architecture. Provide the approach for testing. Resolve technical integration issues.
Develop technical roadmaps for continual modernization and risk management.
Requirements / Qualifications
Minimum 7 years as an architect or infrastructure lead, and at least 15 years of experience in implementing IT infrastructure.
Demonstrable working knowledge of networks, server and storage virtualisation, data centre technology, and infrastructure security.
Previous experience with designing highly resilient, and high performance systems.
Understanding of service oriented architectures, and DevSecOps.
Candidate must possess CCNA or equivalent, and CISSP would be an advantage.
Degree in Computer Science or Computer Engineering.
If you possess the relevant skillsets, please apply now with your updated CV.
Regret to inform only shortlisted candidates would be contacted.
Sherry Ng (R1657259)
M3S Solutions| Morgan McKinley Pte Ltd EA Licence No: 11C5502
Consultant Details
Consultant Details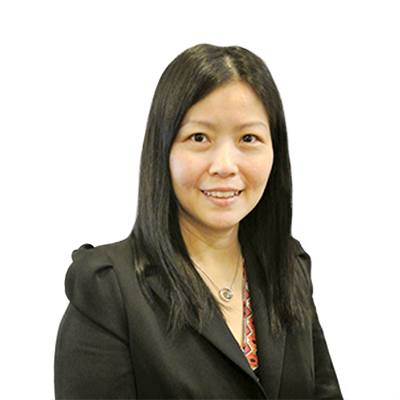 Sherry Ng
Talent Partner | M3S
+65 6818 3198
sng@morganmckinley.com