Product Manager - Asset Management
Job Summary
Dublin City Centre
Permanent
BBBH802391
Dec 21, 2021
Competitive
Job Description
European Product Delivery - Associate Director - Dublin Exciting opportunity available for European product delivery - associate director to join a fast growing Irish financial organisation
European Product Delivery - Associate Director - Dublin
Exciting opportunity available for European product delivery - associate director to join a fast growing Irish financial organisation. The successful candidate will efficiently and effectively manage implementation of product initiatives across all European domiciled active investment products of the company. Working in close partnership with the European, Asian Product Development teams, as well as Product Legal, the successful candidate will be responsible for leading large and complex product initiatives across all phases of the product life-cycle, including reshapings and introduction of new capabilities and product features. The role will support the product development process as a subject matter expert on fund regulations, operational readiness and risk management.
Experience and Qualifications Required
The candidate will have a well established track record in leading complex and large scale cross-border product initiatives including delivering new and innovative solutions to market.
Strong communication and interpersonal skills with ability to interact and influence change at all levels within the organisation including Senior Management.
Deep and pragmatic knowledge of the regulatory environment impacting product set up with the ability to find solutions to enable the implementation of the firm's product strategy in an efficient manner with prudent risk management.
Knowledge of market demands for specific fund / class features across all jurisdictions where European domiciled products are distributed is essential.
Demonstrable understanding of commercial and client needs in cross-border and regional markets and ensures that a strong culture of client-centricity underscores the processes and implementation of all initiatives.
Demonstrates a drive to stay abreast of industry news and regulatory developments to facilitate a more proactive and innovative approach to meeting product-related regulatory requirements as well as leveraging new opportunities to design solutions for evolving commercial and client needs.
Possesses a continuous improvement mindset and demonstrates a strong track record of identifying and successfully implementing change in processes.
Proven track record working in navigating organisational change where relationship building is critical, while simultaneously delivering innovative solutions in a timely manner.
All interested candidates should send CVs - snix@morganmckinley.com
Morgan McKinley is acting as an Employment Agency in relation to this vacancy.
Consultant Details
Consultant Details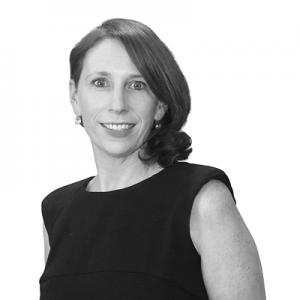 Susan Nix
Client Director
01 4485694
snix@morganmckinley.com