Qualified Person - Biologics - Hybrid working
Job Summary
Cork
Permanent
BBBH805254
Apr 07, 2022
Competitive
Job Description
An excellent opportunity for a QP to join an expanding Cork Bio facility. Excellent exposure and learning opportunities on offer
I am delighted to work alongside this company who are a world leader in their field. Current team members will tell you that there is a very strong support and training culture on site and lots of room for career progression. The great think about this organisation is that they are always ready to adopt the next technological challenge and the outcome if this is continued expansion. Due to this growth they are looking for an experienced QP to join their Cork facility.
Please note, there is some hybrid working on offer with this role which opens this opportunity up to relevant candidates in neighbouring counties.
The role
The Qualified Person (QP) is responsible for fulfilling QP responsibilities in relation to batch release of commercial (product for sale or supply in the EU or for export) and clinical product, in accordance with the requirements of EC/2001/83, EC2001/20 and Annex 16 and 13 requirements, as applicable.
The QP is responsible for fulfilling QP responsibilities in relation to batch release of Products that are Manufactured at the Cork facility and on occasion their CMO's.
The QP is responsible for ensuring that, prior to the certification of any given batch of formulated bulk drug substance, drug product and finished goods, each batch has been manufactured and tested in accordance with the requirements of its Marketing Authorization or Product Specification file and the principles of current Good Manufacturing Practice (cGMP) prior to final release of the batch.
The QP is responsible for the Quality oversight of contract manufacturers, testing and for leading, monitoring and supporting the quality performance of quality systems according to GMP standards.
The QP will take part in Material Review Boards, CMO Quality Reviews, Supply planning and Product Governance Meetings.
The QP will partner with departments across the business and with CMO's providing Quality Oversight of CMO's.
Requirements
Knowledge and / or experience in the Secondary Packaging and QP Release of Finished Medicinal Products is a pre-requisite for this role
QP Qualification, M.Sc. with at least 8 years of experience, or a B.S. with at least 10 years' experience in an EU licensed facility in a relevant functional area i.e in Quality Assurance, Batch Release and Compliance.
3 + years on a Licence
Maintain knowledge up-to-date with respect to the current Good Manufacturing Practices (cGMP), technologies and quality systems for the products they certify.
Ability to speak, present data, and defend approaches in front of audiences and inspectors.
Ability to comprehend technical information related to equipment, processes, and regulatory expectations.
Experience with participation in regulatory inspections presenting or defending departmental functions in audits or regulatory inspections.
Understanding and familiarity with European regulatory requirements, guidelines, and expectations.
If you would like to find out more about this role, or other QA opportunities reach out to Kellie O' Donovan on kodonovan@morganmckinley.com or 021 2300 300
Morgan McKinley is acting as an Employment Agency and references to pay rates are indicative.
BY APPLYING FOR THIS ROLE YOU ARE AGREEING TO OUR TERMS OF SERVICE WHICH TOGETHER WITH OUR PRIVACY STATEMENT GOVERN YOUR USE OF MORGAN MCKINLEY SERVICES.
Consultant Details
Consultant Details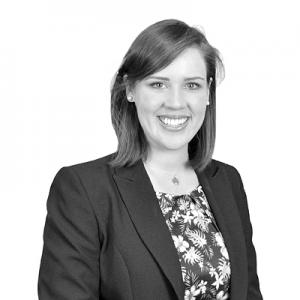 Kellie O'Donovan
Principal Consultant | Engineering Recruitment - Quality & Validation
353 (0) 21 2300300
kodonovan@morganmckinley.com