Vendor Delivery Manager (Contract)
Job Summary
Singapore
Contract
BBBH768213
Oct 15, 2020
S$5-9k pm
Job Description
Vendor Delivery Manager
THE CLIENT:
Our client is a top technology solutions provider in network communications. They are looking for an experienced Vendor Delivery Manager to join their team!
RESPONSIBILITIES AND DUTIES:
Manage Vendor for delivery of metro, long haul, leased wave circuits (Carrier Ethernet), dark fiber delivery.
Interface with vendors on circuit adds, circuit de-com and changes.
Manage Vendor for delivery of Space, Power both AC and DC power providing accurate guidelines
Ensure facilities being delivered are on schedule and meet required specifications.
Manage exceptions and communicate issues and risk to the rest of the organization.
Obtain, distribute and maintain all vendor documentation.
Use daily calls and emails to drive the vendor appropriately, as well as coordinating and attending regularly scheduled vendor status meetings.
Prepare process evaluation and improvement reports, review and present them to management.
Good understanding of interconnectivity requirements within carrier hotels including LOA/CFA, physical interfaces, cable types, connector types and riser details.
Understanding of Layer1 through Layer 3 network services and technologies.
Understanding of Dark fiber, DWDM, IP.
Strong skills in development of Statements of Work (SOW) and in understanding and managing vendor provided handover packages - project managing internal teams to qualify handover packages
QUALIFICATIONS:
BS degree in a technical discipline or a minimum of 4 years of relevant experience
At least 4 years of technology -related project management. Telecom related field would be advantageous
Have a solid domain background within Data Centers, Internet Exchanges, Data Center Networks, Dark Fiber Delivery, Hardware and Port Management, IP Transit and BGP
Understanding of Carrier Ethernet (Leased waves) and how carrier Ethernet circuits are handed over from a vendor to a customer.
Excellent organizational skills with strong attention to detail required.
If you feel you have the right skills and experience for the role, kindly submit your updated CV in word format to nmirpuri@morganmckinley.com.sg
Referrals are greatly appreciated.
EA Licence No: 11C5502
EA Registration Number: R1877789
Consultant Details
Consultant Details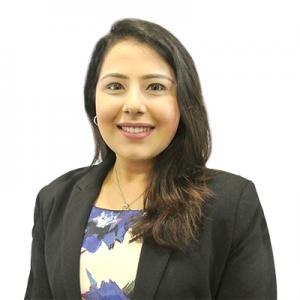 Nikita Mirpuri
Consultant | IT Contract & Interim Solutions Recruitment
+65 6818 3138
nmirpuri@morganmckinley.com