Technical Service Manager
Job Summary
Singapore
Permanent
BBBH803052
Jan 07, 2022
Competitive
Job Description
As the Technical Services Reliability Specialist, you will be part of the team to optimize system design and enhance platform management and develop methodology to evaluate system capacity for applica
As the Technical Services Reliability Specialist, you will be part of the team to optimize system design and enhance platform management and develop methodology to evaluate system capacity for application as well as determine system limits, and also initiates & drives system improvement initiative to achieve business reliability target.
You will measure and optimize system performance, while improving our capabilities forward, getting ahead of customer needs, and innovating to continually improve the application & enhance reliability.
Apart from the system foundation capability, you also specialise and work as an SME for system / application specialties, in order to contribute and provide emergency response in domains which require in depth knowledge.
The Specialist works with application / infrastructure team to determine details of key performance indicator and benchmark for the management to describe the current situation and recommendation for directions and improvement. You are also required to share knowledge of learning, collectively within and across the teams.
Role and Responsibilities
Provides emergency response either by being on-call or by reacting to symptoms according to monitoring and escalation when needed
Proposes ideas and solutions to reduce the workload by automation
Plan, design and execute solutions to reach specific goals agreed
Plan and execute configuration change operations both at application and infrastructure levels
Actively looks for opportunities to improve the availability and performance of the system by applying the learnings from monitoring and observation
Improves documentation and processes all around, either in application documentation, or in runbooks, explaining the why, not stopping with the what
Requirements
Bachelor's degree in computer science or other highly technical, scientific discipline
At least 3 to 10 years' experience with infrastructure and application support, IT operations, software engineering, system tuning and capacity planning, cloud and automation.
Ability to program with one or more high level languages, such as Python, Java, C#, and JavaScript
Experience with infrastructure and application technologies like Operating Systems (Windows and Linux), networking, storage, virtualisation, Oracle & MS SQL database, .NET, Java, web and middleware software
Familiar with testing automation tools
Have a sense of urgency to deliver & iterate fast
A proactive approach to spotting problems, areas for improvement, and performance bottlenecks
Great software engineer and able to code in resolving defects or vulnerabilities of systems
Use infrastructure automation tools such as Chef or Ansible to efficiently manage infrastructure
Implement ""Infrastructure as Code"" using Terraform and CI/CD for automation ⮚ Load balancing and high availability architecture of application including Proxies and CDN
Administer and manage high-availability, high-performance Microsoft SQL Server or Oracle cluster, web and middleware software
Monitoring and Metrics in Dynatrace, ELK or eG and integrations with Dynatrace / ITSM Key, certificate and secret management
Backend storage management and scaling
Disaster Recovery and High Availability strategy
If you are interested in this role and would like to discuss the opportunity further please click apply now or email Lorren Teiw at Lteiw@morganmckinley.com for more information.
Only shortlisted candidates will be responded to, therefore if you do not receive a response within 14 days please accept this as notification that you have not been shortlisted.
Teiw Hui Shi (Lorren)
Morgan McKinley Pte Ltd EA Licence No: 11C5502 | EAP Registration No: R1547291
Consultant Details
Consultant Details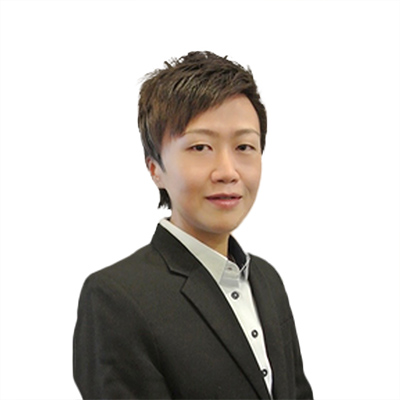 Lorren Teiw
Talent Sourcer | M3S
+65 6818 3137
lteiw@morganmckinley.com