Project Assistant (till end Dec 2020)
Job Summary
Singapore
Contract
BBBH766008
Sep 08, 2020
S$0-4k pm
Job Description
Project Assistant (till end December 2020)
JOB INTRODUCTION: Our client, a company based in the East, is looking to hire a project assistant till end December 2020 to support their digitalisation project.
You will be responsible of the clean-up of existing data using Tableau to present the new data from SAP for internal and external users.
To qualify for the role, you should be experienced in using Tableau and or SAP, fresh graduates are welcome to apply. Only candidates based in Singapore and immediately available candidates qualify for this role.
MORGAN MCKINLEY PTE LTD
EA LICENCE NO: 11C5502
REGISTRATION NO: R1770493
REGISTRATION NAME: HOE YING LIN
If you would like to apply for this role, please send your updated resume to yhoe@morganmckinley.com or contact us using the "Apply Now" box below. We also offer a generous referral scheme so if you know someone who maybe interested in hearing about this opportunity, please pass on the details of this role. Please note that due to high volume of applications, only shortlisted candidates will be notified.
Consultant Details
Consultant Details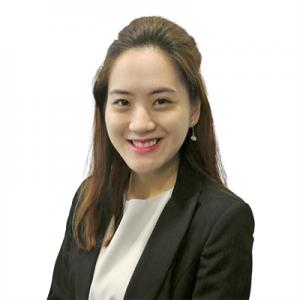 Ying Lin Hoe
Senior Consultant - Finance & Accounting
+65 6818 3153
yhoe@morganmckinley.com