Name Screening Analyst (Contract)
Job Summary
Singapore
Contract
BBBH812682
Apr 11, 2022
Competitive
Job Description
My client, a well reputed international bank is looking for a Name Screening expert for its KYC team focussed on managing Private Banking clients.
Name Screening Analyst (6 - 12 Months contract)
Morgan Mckinley is working in partnership with a leading international bank to support their KYC Private Banking team.
As part of the Bank's commitment to Regulator about increasing frequency of adverse news screening, the Bank has initiated a more frequent name screening support for selected accounts for selected capacities before the strategic solution is in place.
Job Description
The opportunity to conduct periodic Know Your Client (KYC) reviews of existing clients, performing enhanced due diligence, and ensuring overall compliance with the bank's procedural standards
Ensuring Sanctions, PEP and Adverse Media / Negative News screenings performed in accordance with procedures
You are responsible to perform tasks necessary to support the value chain and producing the results for reporting purposes in a timely manner.
You are partnering with Client Facing Employees, Front Office Management, and other key stakeholders and acting as subject matter expert on various topics (such as Know-Your-Customer ('KYC'), Adverse News, etc.).
Where gaps have been identified, you would provide suggestions on how they can be closed. Where areas of improvements have been identified, you would provide suggestions such as streamlining the existing controls for possible increased efficiency.
The Successful Applicant
As a successful applicant, you would have the following skills & qualifications:
University graduate with Bachelor of Law / Accounting / Business / Economics / Finance and related academic qualifications
Fast learner with at least 2-4 years of experience in KYC related role
Referrals are greatly appreciated.
Morgan McKinley Pte Ltd
EA Licence No: 11C5502
Registration No: R1770166
Registration Name: Suhani Malhotra
Only shortlisted candidates will be responded to, therefore if you do not receive a response within 14 days please accept this as a notification that you have not been shortlisted.
Consultant Details
Consultant Details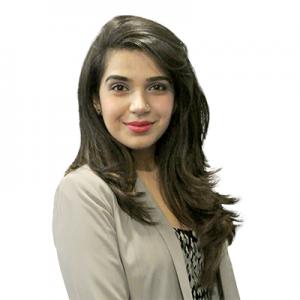 Suhani Malhotra
Principle Consultant | Risk & Compliance Contracting
+65 6818 3174
smalhotra@morganmckinley.com