Legal Counsel
Job Summary
Singapore
Permanent
BBBH779312
Apr 07, 2021
S$10-14k pm
Job Description
My client, a prestigious and well-known global bank is looking to hire a Legal Counsel for their Transaction Banking team.
Legal Counsel (AVP)
Morgan Mckinley is working in partnership with a leading international bank to support their Transaction Banking Legal team.
Job Description
Provide legal support and advice to Cash product and business stakeholders on legal documentation and legal issues regarding Cash products and initiatives. Engage, build and maintain relationships with relevant stakeholders across the Bank's Cash product and business teams.
Be familiar with the requirements and considerations set out in the various Cash Product Programmes and the Cash Legal Team's so as to provide advice and subject matter expertise to colleagues in other legal teams regarding Cash product requirements and Cash legal documentation templates.
Provide legal support and advice in the negotiation of Cash client legal documentation, especially for global implementations of liquidity management (domestic notional pooling, sweeping and interest optimisation) and other special Cash products.
Provide legal support and advice in the negotiation of legal documentation with third party service providers in connection with Cash products.
Work with the Bank's various other functions (including Compliance) to review and provide feedback and advice regarding Cash products and initiatives from a legal and regulatory perspective.
Keep abreast of developments in the law which impact Cash products and initiatives, and provide feedback and advice to the relevant stakeholders as required.
Liaise and coordinate with external counsel and country legal colleagues regarding external legal opinions required to comply with Capital Requirements Regulations (CRR) and MAS Notice 637 requirements in relation to the Bank's domestic notional pooling service. Ensure the scope of work is defined and appropriate, manage external legal costs, and ensure appropriate overall matter management.
The Successful Applicant
As a successful applicant, you would have the following skills & qualifications:
Law degree holder with at least 5 years post-qualification experience.
Strong analytical and innovative legal skills
Strong negotiating and drafting skills
Very good judgment
Managerial experience
Personal authority and integrity
Independence and resilience
An inquisitive approach to practices, procedures and specific transactions
Business acumen
International experience
The candidate must be able to communicate and work effectively with business, other legal colleagues and infrastructure functions in the Bank.
Referrals are greatly appreciated.
Morgan McKinley Pte Ltd
EA Licence No: 11C5502
Registration No: R1770166
Registration Name: Suhani Malhotra
Only shortlisted candidates will be responded to, therefore if you do not receive a response within 14 days please accept this as a notification that you have not been shortlisted.
Consultant Details
Consultant Details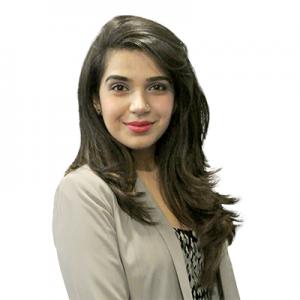 Suhani Malhotra
Senior Consultant
+65 6818 3174
smalhotra@morganmckinley.com