Enterprise Sales Manager (Payments)
Job Summary
Singapore
Permanent
BBBH779216
Apr 06, 2021
S$150-199k
Job Description
Partnering a global MNC within the payments industry to identify an Enterprise Sales Manager to join their team! This is a great opportunity for further professional growth!
Our Client:-
Our client is a world renowned business within the payments industry. They have a massive presence across the globe and are looking to expand further across the region. They are now inviting an Enterprise Sales Manager to join their team.
Job Responsibilities:-
You will be responsible for new sales prospecting and building strategic relationships with clients. You will plan and develop strategies, manage all aspects of the negotiation process and be responsible for accurate forecasting.
You will:
Build up a pipeline that allows of new businesses
Prioritize and qualify deals, including identifying when to proceed
Building strong rapport with contacts, working closely with the wider team (Customer Success Managers or Account Executives)
The Successful Applicant:-
You should have a Bachelor's Degree with at least 7 years of experience in a customer facing role. You should have a hunter's mentality and are skilled at uncovering opportunities through research, networking, and driving portfolio growth and expansion. You should have prior experience in a sales role selling complex enterprise software, technical infrastructure or financial service, preferably in the payments industry.
If you are looking for a role where you can contribute effectively, please apply below or contact Roy Seah at rseah@morganmckinley.com for a confidential discussion.
Morgan McKinley Pte Ltd
Roy Seah
EA Licence No: 11C5502
Registration No: R1325424
Consultant Details
Consultant Details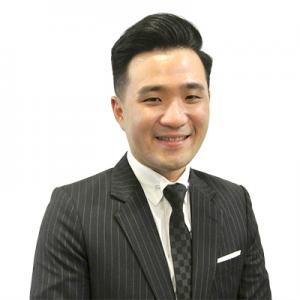 Roy Seah
Senior Consultant | Sales & Marketing
65 6818 3166
rseah@morganmckinley.com