DataOps Team Lead (Healthcare)
Job Summary
Singapore
Permanent
BBBH796335
Jan 15, 2022
Competitive
Job Description
A leading organisation in the Healthcare Technology sector, transforming healthcare through smart technology and latest innovations.
The National Electronic Health Record (NEHR) is a secure system that collects summary patient health records across different healthcare providers.
The NEHR has a patient registry containing patient demographics from all systems that contribute data to NEHR. In order to achieve "One Patient, One Health Record", the Data Management Unit (DMU) profiles and identifies demographics discrepancies and works with stakeholders to resolve these discrepancies so that patient safety is not compromised. This work impacts clinicians' and patients' view of health records at a national level.
The DataOps Team Lead DMU will plan and manage data quality in the National Electronic Health Records (NEHR). You shall prepare and present proposals on data quality initiatives.
Role and Responsibilities
Lead and manage both the Data Profiling team and the Operations team of the DMU, to identify and resolve data quality issues of the NEHR, with a focus on demographics data quality.
Establish operational processes to enable data cleaning at NEHR, as well as work with operational stakeholders to identify data cleaning rules and processes at sources that contribute data to NEHR.
Understand business operational requirements that impact demographics data, and work with operational stakeholders to deliver solutions to resolve data quality issues.
Identify necessary frameworks for data profiling and provide regular data quality reports to senior management.
Lead the development of documentations for data quality standard operating procedures.
Work with technical stakeholders such as Solution Architects and System Analysts to identify system behaviors that impact demographics data or data flow, and provide business requirements to resolve these technical issues.
Formulate and strategize approaches to data quality problems and plan the execution of data quality resolutions.
Work with C suite stakeholders and obtain approvals for data quality resolutions and policies.
Support NEHR management in the data quality related activities.
Manage relationships between external operational stakeholders and NEHR stakeholders.
Prepare and present proposals to seek approval and secure funds for DMU.
Requirements
At least 10 years of experience in managing data quality in IT systems.
At least 3 years relevant experience in leading a team
Self-motivated, driven, a good team player and strong ability to multi-task;
Excellent verbal, written communication and interpersonal skills;
Experience understanding heterogeneous computing environments or supporting complicated health IT solutions is preferred
Tertiary qualifications in Computer Science, Information Technology or related degree
If you possess the relevant skillsets, please apply now with your updated CV.
We regret to inform only shortlisted candidates would be contacted.
Sherry Ng (R1657259)
M3S Solutions| Morgan McKinley Pte Ltd EA Licence No: 11C5502
Consultant Details
Consultant Details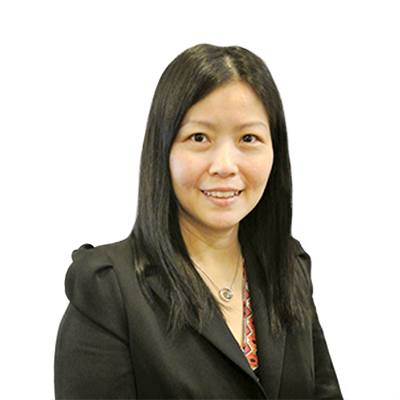 Sherry Ng
Talent Partner | M3S
+65 6818 3198
sng@morganmckinley.com