Business Process Analyst(perm, logistic industry)
Job Summary
Singapore
Permanent
BBBH801064
Dec 06, 2021
S$5-9k pm
Job Description
Our client, a market leader in the logistic industry is looking for a Business Process Analyst due to expansion. This role will work closely with the CEO
The Talent:
Bachelor Degree in Business Administration, Management, Finance, Accountancy or professional degrees (e.g. CA, ACCA)
Min 5 years of relevant work experience
Proficiency in Microsoft Office suite such as Excel, Words, and PowerPoint, particularly ability in flow chart drawing
A person with commitment to work under pressure and meet deadlines
Good communication skills, verbal and written is required
Able to multi-task and work effectively with minimal supervision
Demonstrate integrity, responsibility, and good work ethics
Certified Internal Auditor (CIA) qualification preferred
The Role:
Plan, organize and carry out the internal controls function which includes the preparation of an audit manual, audit scope and audit plan
Conduct audits interview, focus group, surveys, site visits, document analysis, business process description and standard workflow analysis to gather and document existing business procedure - including revenue recognition, contract accounting, compliance, fraud, operations and outsourcing with an emphasis on assessing emerging areas of risk
Initiate meeting with stakeholders from different departments proactively to identify and manage risk in new technologies, new go-to-market offerings, and critical corporate initiatives
Guide the various departments to identify, assess and mitigate the operational risks as when required
Collaborate with peers and various department managers to facilitate the identification and development of new process solutions
Participate in the creation and execution of the risk-based audit plan, reporting results and recommendations to Senior Management team
Report, advise and propose recommendation to senior management on significant deficiencies and initiate corrective strategy to improve control weaknesses identified
Continuous review of assigned organizational and functional activities and evaluate adequacy and effectiveness of management controls over each area
Evaluate compliance against existing standards, guidelines, methodologies, policies and procedures; identify and propose the necessary modifications to reduce risks and enhance control
Review the responses to internal and external audit results to ensure that recommendations are implemented and that all action items are resolved
Setting up regular internal training to provide coaching and update on the processes and procedures.
Be fully updated and conversant on sector's rules, regulations, best practices, tools, techniques and performance standards
Involve in other ad-hoc projects when necessary
How To Apply?
Interested applicants kindly forward the latest copy of your resume in Ms Word format (with details of your last drawn and expected salaries) to ccheng@morganmckinley.com
Only shortlisted candidates will be notified.
Morgan McKinley Pte Ltd
Christine Cheng Hui Fang
EA Licence No: 11C5502
Registration No: R1764051
Consultant Details
Consultant Details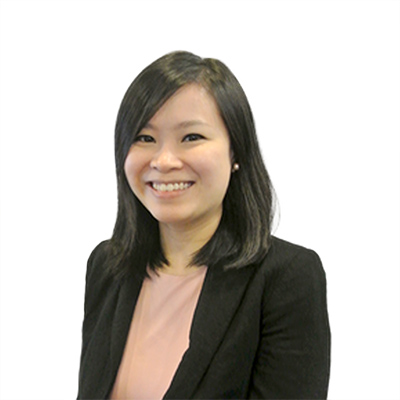 Christine Cheng
Consultant | Accounting & Finance Recruitment
+65 6818 3141
ccheng@morganmckinley.com