APAC Privacy Legal Contractor
Job Summary
Singapore
Contract
BBBH766254
Sep 11, 2020
S$10-14k pm
Job Description
Our client is a leading social media platform seeking for talented and flexible counsel to work for their legal team.
Contractor, Privacy Legal, APAC (Technology)
About Our Client
Our client is a leading social media platform seeking for talented and flexible counsel to work for their legal team and advise the company on a range of privacy, data protection and security-related legal and compliance initiatives for the Asia Pacific region. The role is wide-ranging and, among other things, involves advising clients on various legal risks and obligations under global privacy laws and helping on cross-functional initiatives across the business involving a variety of complex legal and/or regulatory issues. This requires the ability to work independently and with large multi-stakeholder teams.
Responsibilities:
Be a strong foundation of the APAC privacy team and advise the legal, business, and policy teams on complex privacy and security-related legal matters
Analyse services, products, policies and initiatives to provide practical legal assessments of risk across multiple jurisdictions
Advise on and help manage notification requirements across APAC
Work as part of and help further develop both our global and Asia Pacific specific internal privacy compliance programs and processes ensuring their on-going consistent and efficient operation on a global scale.
Provide support to wider legal team on APAC regulatory and litigation matters and liaising with regulators in relation to privacy
Contribute to and provide data protection training and awareness programs, including building knowledge management frameworks
Minimum Qualifications
7 or more years of relevant legal experience, including at a law firm and/or prior in-house
experience with internet or technology companies (applicable commercial, privacy or product
counselling will be considered)
J.D. or LLM degree and good standing in a bar association
Privacy experience in APAC
Experience prioritizing work and providing advice under deadlines
Business judgment and client counselling experience
Experienced in advancing projects in a multi-stakeholder environment
Looking for someone with sharp analytical and communication skills, who is diligent, proactive, collaborative, and has demonstrated excellent legal and business judgment and strategic thinking
Preferred Qualifications:
Experience with global privacy laws, regulations, and industry guidelines, especially including those relevant for social media and Internet companies
Relevant experience might include product, regulatory or compliance program advice and management especially with respect to data incidents.
*****If you're interested in this role, please send your updated CV (word format) to smalhotra@morganmckinley.com.sg for a confidential discussion*****
Referrals are greatly appreciated.
EA Licence No: 11C5502
EA No: R1770166
Consultant Details
Consultant Details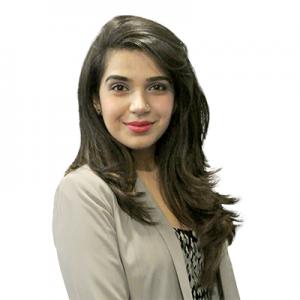 Suhani Malhotra
Senior Consultant
+65 6818 3174
smalhotra@morganmckinley.com