AP Specialist
Job Summary
Singapore
Permanent
BBBH771075
Apr 08, 2021
S$0-49k
Job Description
Our client, a leading end to end shipping/tanker suppliers are now looking for an AP Specialist to join their growing team due to an increase in demand for their business.
Job Scope:
a. Maintain financial records for group companies by analysing balance sheets and general ledger accounts.
b. Provides financial status information by analysing information and preparing special reports or participating / completing special projects
c. Prepares graphs to report financial information
d. Secures financial information by completing database backups; keeping information confidential
e. Maintains accounting controls by following policies and procedures and feeds back suggestions for improvement
f. Ensures Senior Finance Manager is properly updated on work-flow and items outstanding
g. Assists in annual audit and tax compliance reports
h. Maintains Fixed Asset register and processes depreciation calculations
i. Issues invoices for sales of goods and services provided
j. Prepares GST returns
k. Maintains good communication with suppliers and clients
l. Accounts receivable / payable responsibilities:
1. Perform a three way reconciliation (GDN/GRN, order, invoice)
2. Ensure that all documentation is scanned and recorded from the appropriate ERP (GRN, Order, Invoice and GRN)
m. Data Capture:
1. Processes Journal entries including (payment entries, adjusting and closing entries)
2. Ensure that all journals are properly recorded in the ERP (revenue, accounts receivable and collections; purchases, accounts payable and payments, classification of various expenses and capital items) - reconcile against SOA with customers and suppliers and if reconciling differences exist, follow up aiming to clear them
3. Follow up with the collections from Europe against the approved invoice amount; Report maturity of accounts payable for settling obligations
4. Post collections into the ERP matching against outstanding invoices and post payments into the ERP to match against outstanding payables.
n. Support the closing process
o. Bank account management
1. Initiates payments process
2. Manage petty cash
3. Reconciles accounts to bank statements
p. Payroll responsibilities
1. In case it is required, support the checking process and the appropriate journals
2. Support the overtime collection in case required.
q. Maintain various libraries:
1. Maintain vessel database
2. Maintain other libraries (eg: supplier credit dates, credit limits, bank account details, contact details, and registration numbers), product libraries, and mapping products to suppliers worldwide
r. Reporting:
1. Accounts payable based on their maturity date
2. Budgets and cash position reporting (also considering collections and various other commitments)
3. On volumes per supplier and risk assessment on supplier reliance or exposure
4. Reporting on operating expenses (basis purchases from world wide suppliers)
s. Other:
1. Be involved in agreements to obtain rebates on volume sales
2. Manage applications to improve credit terms with suppliers
3. Manage the financial aspect of contracts with suppliers
What we are looking for:
1 Year of finance & accounting experience - Open to Fresh Graduates with degree in accountancy
Experienced candidates will need to have the experience in dealing with high volume transactions
Detailed Oriented, with excellent communication skills
Willing to work in the West with occassional travel to downtown
If you are keen to explore further, please click the "Apply" button or feel free to email me at gcazalis@morganmckinley.com
Morgan McKinley Pte Ltd
Greg Cazalis
EA License: 11C5502
Reg No: R1871051 (Cazalis Tabusalla Gregorio)
Consultant Details
Consultant Details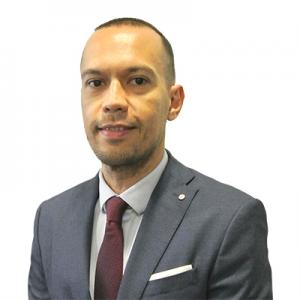 Gregorio Cazalis
Consultant
+65 6818 3159
gcazalis@morganmckinley.com