Technology Business Manager - Global Bank
Job Summary
Singapore
Permanent
BBBH828944
Sep 23, 2022
Competitive
Job Description
The client is a Global Bank who are hiring a Regional Technology Business Manager. This is a permanent position based in Singapore.
Responsibilities:
Assists Head of Technology in conducting budgeting, forecasting and workforce planning for Technology
Partner closely with regional and global technology teams.
Deliver high quality information to senior management, governance and operating committees to support business reviews and decision making.
Get involved in the delivery of regional and strategic initiatives and related projects that supports the evolution and growth of the International Business and Technology Strategy. Initiatives include Agile Transformation, Cost Efficiency and Improvement Program, Key Performance Metrics and building out the People Agenda.
Assist with communication of key International Technology accomplishments, KPIs and risks/issues including data and metrics analytics to Technology leadership, regional Business Partners and Stakeholders.
Ensure timely and accurate headcount forecasts, trend analysis and workforce management processes supporting the APAC region.
Support of workforce and location strategies, including hiring tracking, organizational moves, and return to the office occupancy planning.
Drive the APAC Technology people agenda including employee communications, townhalls and leadership visit planning.
Interact with key partners across Technology, Finance, Front Office Business, Portfolio Governance, HR and IT Procurement.
Identify cost efficiency and process improvement opportunities for Technology and International Business Services teams and help drive solutions to implementation.
Requirements:
Successful candidates should have at least 6-8 years' experience in Business Management, PMO and / or strategy roles, preferably within Technology, Financial Services or Professional Services organization. We are a lean and agile team and look for people who thrive in this working environment. The successful candidates should possess the following attributes:
Strong analytical skills with experience in collating, analyzing, and synthesizing data from multiple sources.
Excellent interpersonal skills to cultivate positive working relationships and business outcomes with global stakeholders and team members.
Highly articulate and excellent verbal and written communication skills.
Strong report writing and business plain English writing skills
Good financial acumen, numerate and able to understand financial operational impacts.
Proactive approach to problem solving, taking ownership of issues, and having tenacity to drive solutions through to a conclusion with good judgement.
Strong level of proficiency in MS-Office products (PowerPoint, Excel, Word).
Quick learner with strong attention to detail.
Highly motivated with excellent time management and prioritization skills.
Ability to receive and act upon feedback.
Ability to execute multiple projects simultaneously and independently, while maintaining a high degree of communication and escalation at appropriate junctures.
Strong ability to work in a cross-region matrix environment, collaborative with culturally diverse teams. withing technology and across business and control stakeholders.
Experience communicating and presenting complex information to multiple levels of the organization.
Previous Agile team, Kanban Lead or Scrum Master experience would be advantageous.
Previous experience in Data Visualization tools such as Tableau and Power BI and workflow automation tools would be advantageous
Please apply via the link above or email your latest CV to djones@morganmckinley.com.
EA Licence No: 11C5502 | EAP Registration No: R1437484
Consultant Details
Consultant Details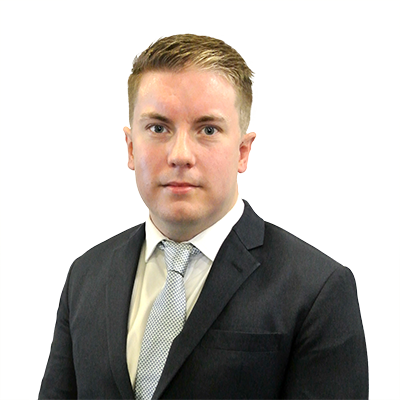 Daniel Jones
Senior Consultant | Project & Change Management
+65 6818 3191
djones@morganmckinley.com