Operations Analyst - GFX
Job Summary
Singapore
Contract
BBBH812235
Apr 06, 2022
Competitive
Job Description
Our client, a prestigious global bank is looking for a Operations Analyst for their GFX trading business in Asia for GFX products.
(6 Months contract - Highly extendable/ convertible)
Job Description
Morgan McKinley is working in partnership with a leading private bank to support their Operations Team for the GFX trading business in Asia for GFX products.
The Fixed Income, Currency and Commodities (FICC) & Derivative Core Operations (FDCO) team performs end-to-end trade control, confirmation and settlements processes across FICC businesses and provides utility OTC derivative confirmation and settlement services for non-FICC businesses.
Within FDCO, the teams provide multiple services such as FICC trade control, Foreign Exchange (FX) electronic matching and settlement, Over the Counter (OTC) derivative confirmation and settlement, and commodities operations.
Key Responsibilities
Verification function to ensure all trades are booked correctly, liaising with the front office or clients for any discrepancies in a timely manner.
Confirmation function to ensure that discrepancies and exceptions are investigated and resolved promptly.
Settlements functions to ensure all payments are made correctly within the payment cut off time, resolving and investigating any issues that may arise in relation to any settlements.
Client services function, establishing excellent working relationship and providing quality service and issue resolutions to both internal business partners and external global counterparties.
Participation in the team's related projects and process improvement initiatives.


The Successful Applicant
As a successful applicant, you would have the following skills & qualifications:
Diploma or Degree qualification.
MS Excel, Word and PC skills.
Prior and relevant working experience and knowledge of the relevant financial products.
Able to work on Singapore public holidays, and potential morning shift duties.
Detailed oriented, a team player and able to perform under pressure in a fast-pace environment.
Excellent communication and interpersonal skills, ability to communicate professionally in a clear, concise manner to internal and external clients at all levels.
Strives to bring new thoughts and ideas to teams in order to drive innovation and unique solutions.
Strives to bring new thoughts and ideas to teams in order to drive innovation and unique solutions.
Experience in connecting with a diverse set of clients to understand future business needs - is a continuous learner.
Commitment to challenging the status quo and promoting positive change.
Participate in and drive collaborative efforts to advance tools, technology, and ways of working to better serve an evolving client base.
Believes in value of diversity so we can reflect, connect and meet the diverse needs of our clients and employees around the world.
Referrals are greatly appreciated.
Morgan McKinley Pte Ltd
EA Licence No: 11C5502
Registration No: R22104905
Registration Name: Karthiga Sivaram
Only shortlisted candidates will be responded to, therefore if you do not receive a response within 14 days please accept this as a notification that you have not been shortlisted.
Consultant Details
Consultant Details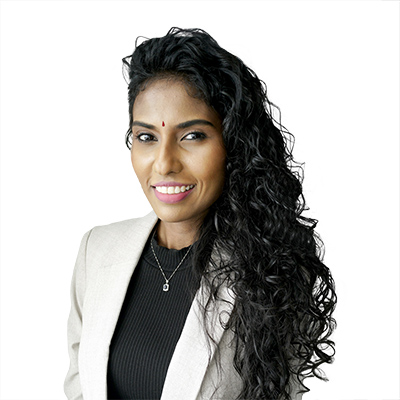 Karthiga Sivaram
Associate Consultant | Operations Contracting
+65 6916 0525
ksivaram@morganmckinley.com