Software Developer - Java/Scala
Job Summary
Toronto
Permanent
BBBH737504
Jan 20, 2022
Competitive
Job Description
Are you a strong Software Developer looking for a Java or Scala opportunity either onsite in Toronto or remote?
We have an xciting opportunity for a Software Engineer in Toronto.
Our client spends their days building cool products, while also building internal tools and services. The Engineering team is growing and they are looking for an Engineer to help with the growth.
If you have the following, please get in touch for more information.
· Java or Scala
· Linux, networking, security skills & AWS
· Optimizion and automation
· Experienced building tech that operates at scale
· Contributions to an Open Source Project
· Passion for the tech industry; interest in emerging technologies.
Consultant Details
Consultant Details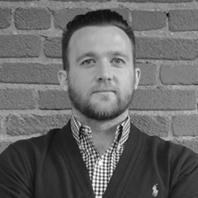 Alan DePuis
Senior Technology Recruiter | Backend Development (Python, Go, Node, Java, C++, Ruby)
adepuis@morganmckinley.com