Attorney
Job Summary
London
Contract
BBBH766199
Sep 10, 2020
Competitive
Job Description
Attorney
-A very interesting opportunity has arisen at a Multinational Investment Bank. They are looking for a Lawyer to join them on a 4 month assignment.
-The role is an Attorney in their Equity Financing legal team within the broader GBAM Equities legal coverage group. Initially, with particular focus on the bank's Equities Asset Management Services line of business (covering cash prime brokerage), and the Equities Synthetics and Securities Lending line of business. The Equities financing businesses are key development areas for Equities and the legal team have a close working relationship with them, advising on transaction execution, product development, platform change and regulatory and legislative change. The successful candidate will be closely involved with work and developments in each of these areas.
-The role requires the ability to rationalise and address specific matters in addition to identifying key issues in the course of assisting the lines of business and relevant support groups. The candidate should be looking to join the team to manage a diverse workload, often with tight deadlines. Lawyers in our team are expected to work closely with front office staff across our lines of business as well as with other support functions.
Main Responsibilities:
Providing legal support to our Agreements and Documentation groups relating to the negotiation of cash prime brokerage, equity swaps and securities lending documentation.
* Review and negotiation of collateral arrangements (including security arrangements and bespoke term margin arrangements).
* Involvement in review of the ongoing regulatory development impacting relevant products and services, including UMR, MiFID II, CSDR, SFTR.
* Liaising with external counsel to obtain quality advice in relation to product related and regulatory compliance matters.
* Close engagement with the line of business, equivalent internal legal coverage in other regions and other key stakeholders (Compliance, Tax, Risk, Credit).
Skills and Experience:
Qualified Lawyer
* Experience of investment banking (preferably markets and clearing businesses) either through private practice advisory work/secondment or in-house legal department.
* Experience in negotiating transactional documentation, including prime brokerage agreements, equity derivatives and securities lending agreements.
* Experience of legal advisory work on the Financial Conduct Authority's Client Asset Sourcebook (FCA CASS Rules).
* Understanding of securities financing transactions, custody and the clearing and settlement of securities.
* Understanding of collateral and security arrangements, and familiarity with netting and collateral enforceability opinions.
* Understanding of EU licensing requirements.
* Excellent attention to detail and accuracy of work.
* Proactive and able to manage competing priorities/tight deadlines.
Morgan McKinley is acting as an Employment Agency and references to pay rates are indicative.
BY APPLYING FOR THIS ROLE YOU ARE AGREEING TO OUR TERMS OF SERVICE WHICH TOGETHER WITH OUR PRIVACY STATEMENT GOVERN YOUR USE OF MORGAN MCKINLEY SERVICES.
Consultant Details
Consultant Details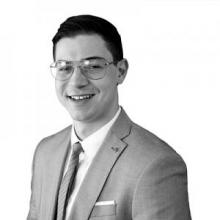 Daniel Alshamkhany
Consultant | Legal Recruitment
0207 092 0107
dalshamkhany@morganmckinley.com