General Manager - Manufacturing
Job Summary
Cork
Permanent
BBBH802337
Dec 21, 2021
Competitive
Job Description
Our multinational manufacturing client are interested in adding an experienced General Manager to lead their state of the art facility in Cork.
General Manager
The successful candidate will be a born leader with proven experience overseeing operations, engineering, quality and all other aspects of the business. An expert communicator with a strong ability to delegate responsibilities and collaborate across a wide range of departments. Ultimately, driven by the desire to lead a team toward maximum
productivity and efficiency.
The ideal candidate for this role will have experience leading crossfunctional teams in a large and fast paced manufacturing environment.
Key Responsibilities
Reporting directly to VP, you will work closely with employees from other sites and functions for the benefit of the Cork facility
Objectives of this Role
* Maintain all legal and safety compliance of the Cork Facility with its multiple external approving
sources and regulatory entities
* Report on a timely basis to the VP/GM
* Develop strategic plans for optimized productivity
* Review and improve organizational effectiveness by developing processes, overseeing employees,
establishing a highly motivated work environment, and creating innovative approaches for
improvement
* Uphold standards of excellence and quality
* Provide guidance and feedback to help others strengthen specific knowledge/skill areas
Daily and Monthly Responsibilities
* Oversee day-to-day operations, assigning weekly performance goals and assuring their completion,
while accomplishing your own goals
* Maintain project timelines to ensure tasks are accomplished on time
* Develop, implement, and maintain budgetary and resource allocation plans
* Delegate responsibilities to the best employees to perform them while enforcing all policies,
procedures, standards, specifications, guidelines, training programs, and cultural values
* Resolve internal staff conflicts efficiently and to the mutual benefit of those involved
Our Core Values:
❖ Safety is our first priority - Employees will Work Safe, and go Home Safe
❖ Customer Focused - we will strive to deliver good quality product, on time, every time, that will
exceed the customer expectation.
❖ Metric Oriented - we will use the PDCA model to drive continuous improvement across all aspects
of our business.
❖ Honesty and Integrity - we will deal with issues in an open & honest manner, and strive to do the
right thing at all times
❖ Trust & Respect - we will trust one another implicitly, having high regard for the diversity of each
individual, and treat our staff with dignity at all times
❖ Clear Communication - we will have full transparency in our dealings with one another - no hidden
agendas
❖ Clear Direction - we set clear business objectives for the team, that connect with each employee on
an individual basis
❖ Team Work - we believe that great things are not achieved by one person, alone, they are achieved
by a team of people, working towards a common goal
❖ Accountability - we take ownership for our actions and honour our commitments
Experience and Qualifications
* Proven experience as a General Manager of similar managerial role
* Knowledge of business process and functions (finance, HR, procurement, operations etc.)
* Strong analytical ability
* Excellent communication skills
* Strong decision-making capabilities
* Proven ability to develop and maintain financial plans
* Ability to motivate and lead people, and hold employees accountable
* Strong working knowledge of operational procedures
* Degree in engineering and/or business management or related field
* Good knowledge of Lean and Continuous Improvement
If you feel you are the right person for the role apply here or contact Conor directly on CMcNuty@MorganMcKinley.com
Morgan McKinley is acting as an Employment Agency and references to pay rates are indicative.
BY APPLYING FOR THIS ROLE YOU ARE AGREEING TO OUR TERMS OF SERVICE WHICH TOGETHER WITH OUR PRIVACY STATEMENT GOVERN YOUR USE OF MORGAN MCKINLEY SERVICES.
Consultant Details
Consultant Details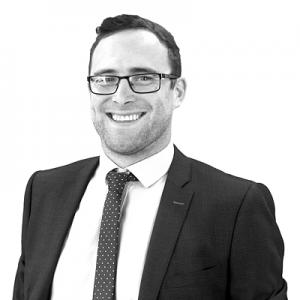 Conor McNulty
Senior Consultant | Supply Chain Recruitment
+353(1) 4 321 555
cmcnulty@morganmckinley.com