OTC Middle Office - AVP
Job Summary
Tokyo
Permanent
BBBH777051
Dec 13, 2021
¥11M to ¥14M

English:

Intermediate/Business


Japanese:

Fluent
Job Description
A new role as deputy head of a specialist OTC Middle Office team, supporting IRD, CD, FX and Equity Derivative traders.
Roles/Responsibilities
Work closely with OTC traders, completing trade booking, confirmation, reconciliation and managing the daily risks.
Understand the trade lifecycle and where risks may occur, communicating closely with traders, clients, back office and compliance to mitigate and resolve issues.
Support the Head of the team in managing the junior members, ensuring they are motivated and performing at a high level. Provide training on products, processes and procedures and how to develop strong relationships with clients.
Lead projects to localize global initiatives, improve control and governance and develop new post trade technologies.
Looking for someone who can step up and manage the team in the future.
Required skills
Knowledge of OTC products.
Operations experience - either Middle or Back Office.
Strong communication skills in Japanese and English.
Preferred skills
Deep understanding of middle office processes and the product lifecycle.
About our client
Leading global investment Bank with a strong business in Japan.
Morgan McKinley Asia Pac is acting as an Employment Agency in relation to this vacancy.
Consultant Details
Consultant Details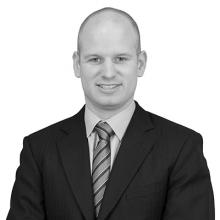 Steven Howden
Associate Director | Financial Services Recruitment
81 3 4550 6571
showden@morganmckinley.com