Technical Application Support Specialist (Trading Desk)
Job Summary
Singapore
Contract
BBBH811796
Apr 01, 2022
Competitive
Job Description
*New Job Opportunity*
We are looking for Application Technical Application Support specialist on a 1 year extendable contract role. As part of the team, Production Engineering Frontline partners with trading desks to support execution services for the firm and its clients. The team consists of technical support specialists primarily focused on real-time monitoring, incident response and operational risk management.
This role places you at the heart of our electronic business. Technical support specialists help support the day-to-day operations of the electronic trading systems and the trading desk. The team is expected to interact closely with Trading & Sales business users. As part of the team you will primarily provide operational and technical assistance for a variety of colocation applications and infrastructure.
RESPONSIBILITIES AND QUALIFICATIONS
· Provide critical day-to-day production support, incident and crisis management primarily for a variety of colocation offerings.
· Ensure thorough response in entire incident response life cycle.
· Operational risk management of a complex, fast-moving, Equities trading business.
· Proactive management of production services by measuring and monitoring availability, and overall system health.
Basic Qualifications
· Solid knowledge and experience in the incident management lifecycle.
· Experience supporting applications in a Linux or Unix environment, with sound knowledge of incident and release management process.
· Systematic problem-solving approach, coupled with outstanding verbal and written communication skills with other groups, technology teams, and business users.
· Strong, committed and reliable team player and strong communicator, able to take direction but also willing to contribute to discussions on design and strategy.
· Solid analytical and problem solving skills with appreciation of technical risk.
· A sense of ownership and drive.
· Comfortable communicating technical topics to non-specialist audiences and business stakeholders.
· Ability to quickly understand new systems and technologies
· Ability to multi-task and be effective working in a fast paced environment
Preferred Qualifications
· History of productive interaction with other groups, especially sales, trading and other technology teams.
· Previous experience of supporting electronic trading environments
· Knowledge of financial markets
· Understanding of key networking concepts If this sounds like a role you would like to apply for or please share your updated CV to psharma@morganmckinley.com
Pooja Sharma
Morgan McKinley Pte Ltd
EA Licence No: 11C5502
EA Registration Number: R1550061
Consultant Details
Consultant Details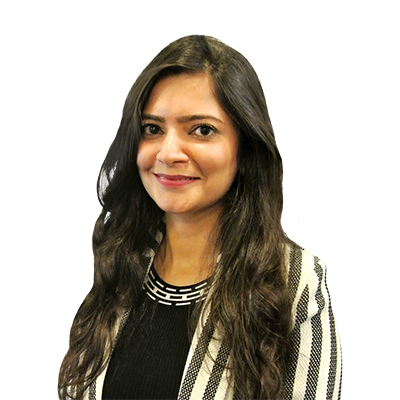 Pooja Sharma
Manager | IT Recruitment
+65 6818 3132
psharma@morganmckinley.com