Senior Systems Engineer (Security).
Job Summary
Singapore
Permanent
BBBH795736
Dec 13, 2021
S$5-9k pm
Job Description
M3S is working exclusively with a large-scale IT end user in Singapore, we are looking for a talented Senior Systems Engineer (Security).
We are currently looking for a Senior Systems Engineer (Security) to manage the systems administration function and lead the organisation system projects and environments. You will be providing technical leadership, setting goals and mentoring team members as well as planning and overseeing systems upgrades and migrations. You will also be ensuring that systems are up-to-date with the latest patches and are coherent across the organisation. This includes directing the development and maintenance of technical documentation.
The perfect candidate must possess strong leadership and communication skills. You must be able to set realistic goals and implement appropriate plans to guide the team toward achieving those goals. You must also be able to address multi-faceted issues effectively and in a collaborative manner including across departments.
Set system administration processes
Establish goals and priorities, design, planning, day-to-day operation, maintenance, and advanced troubleshooting of systems
Align system administration with overall strategic IT service direction and business needs
Assist with the development of business case justifications and cost/benefit analyses for spending and initiatives
Anticipate internal and/or external business challenges and/or regulatory issues
Develop policies, procedures, and controls to ensure system security
Develop New Systems
Partner with stakeholders to recommend innovative and automated approaches for system administration
Define systems requirements for new technology implementations
Prepare for system expansion by studying plans and requirements
Oversee the design, maintenance and implementation of the systems
Prioritise tasks to ensure projects are implemented in accordance with project plans and budgets
Optimise Systems Performance
Recommend process, product or service improvements, resource optimisation and cost savings
Oversee hardware and software upgrades
Recommend new technologies, methodologies, systems or opportunities for cost savings, security and service quality improvement
Manage Teams
Oversee team management including budgets, forecasting, work allocations and staffing
Develop staff through ongoing coaching, mentoring and career discussions
Define common goals, direction and accountability among staff
Drive effective performance management practices within department in accordance with company policies and procedures
Requirements / Qualifications
At least 5 - 6 years of experience in developing, implementing and maintaining IT security systems
Experience in the solutioning, administration and deployment of, not limited to but the following security solutions:
Firewalls
IPS/IDS
Endpoint Solutions
ID admin
UAM
Please click "Apply Now" should you be interested to proceed with the job application.
Morgan McKinley Pte Ltd
EA Licence No: 11C5502
Registration No: R21101028
EAP Name: GODWIN COLIN THOMPSON
Consultant Details
Consultant Details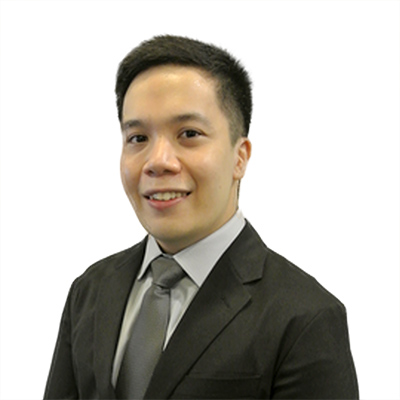 Godwin Thompson
Talent Coordinator | M3S
+65 6818 3171
gthompson@morganmckinley.com