Senior Manager, Strategic & Enterprise Risk - Asset Management
Job Summary
Singapore
Permanent
BBBH811271
Mar 29, 2022
Competitive
Job Description
Morgan McKinley is working in partnership with a global Asset Management firm who is renowned for their investment management services including mutual funds, pension management and fund platforms
The Singapore team is looking for a Senior Manager to join their Risk team which provides the management oversight of risk frameworks, policies and procedures. Reporting to the Enterprise Risk Management lead, you will be leading the design and implementation of enhancements to the strategic risk framework to increase the firm's awareness of events and trends that could result in a business becoming unviable, uncompetitive, or pursuing the wrong strategy in the first place.
Role and responsibilities
Lead development and implementation of enhancements to the strategic risk framework, and Capital and Strategic Risk Policy.
Liaise with executive, senior and local management to establish the group's main strategic risks over a longer-time horizon.
Produce and report deep-dive assessments into particular strategic risk topics (e.g. increasing digital disruption & competition, increasing people risk post pandemic, location risks, etc).
Work with Finance and Business functions to ensure risk scenarios & mitigants are considered as part of annual strategy planning.
Develop a global operating model for managing reputational risks, as a particular strategic risk focus area.
Compile and routinely report on the group's perceived top reputational exposures and thematic risks (in conjunction with the wider strategic risk reporting), and work with business channel or local colleagues to provide more specific views.
Partner with Risk and Business leads to enhance the existing risk appetite framework, such that risk appetite can be better used in strategic decision making (e.g. whether to proceed with new investments, new products or new markets).
Lead or support other ERM related activities and projects, such as ERM policy, risk taxonomy, risk reporting and risk culture etc as needed.
Leverage capacity and support from other areas of the ERM and Global Risk teams (including the Regional Risk teams).
Provide expert support and guidance to all stakeholders.
Establish and maintain highly effective working relationships with all key internal stakeholders.
Key requirements
Minimum 7 years of relevant expeerience
Experience leading the designing and implementation of risk frameworks
Hands on experience of policy and procedure drafting and management is essential
Extensive experience in risk related roles in the financial sector and experience in asset management is preferable.
Strategic and reputational risk experience preferable
Excellent writing skills
Strong presenting skills, and happy to manage groups of large stakeholders
Comfortable working under pressure
Strong problem-solving skills
Outstanding communication and negotiation skills
Dedicated to maintaining high quality standards and client satisfaction
Excellent organisation and planning skills, with the ability to prepare reports and meet key milestones
An ability to think logically and analyse complex data, managing several work-streams at the same time to deliver great results
Only shortlisted candidates will be responded to, therefore if you do not receive a response within 14 days please accept this as notification that you have not been shortlisted.
Morgan McKinley Pte Ltd, EA License No: 11C5502
Lee Boon Hou (Hagen), Registration No: R1870932
Consultant Details
Consultant Details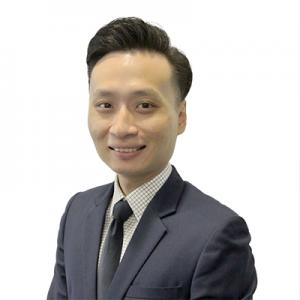 Hagen Lee
Principle Consultant | Operation & Risk
+65 6818 3140
hlee@morganmckinley.com