Senior Credit Officer, Corporate Banking
Job Summary
Singapore
Permanent
BBBH811979
Apr 04, 2022
Competitive
Job Description
Morgan McKinley is working in partnership with a regional Corporate Bank with strong footprints and relationship in the Asia region.
The Singapore team is looking for a Senior Credit Officer to join their Credit Risk department. Reporting to the Chief Risk Officer, you will be assigned a delegated credit approval authority and be responsible for supporting or providing final credit approvals for credit exposures to a portfolio of corporate customers in Asia.
Role and responsibilities
Approves transactions that are within delegated authority and support transactions that are in excess of the delegated authority for approval at higher levels.
Ensures that all credit decisions are soundly based, involve appropriate research / analysis, and reflect the organization's credit underwriting standards, policies, and risk appetite, and meet local regulatory requirements as
Maintain sound credit quality of his or her assigned portfolio through proactive monitoring and developing appropriate corrective strategies as and when
Provide advice to business and support partners via interpretation, guidance, practical application of risk policies and procedures at a transactional level as well as portfolio level, and independent market knowledge.
Ensure adequate reporting and transparency to senior stakeholders so that they are aware of material and emerging risks impacting the portfolio as well as significant transactions in pipeline and recent approvals.
Responsible for advocating a strong risk culture by advocating and demonstrating risk awareness and transparency, open communication of current as well as emerging risks and coaching of junior analysts.
Key requirements
Tertiary degree in business, finance, or accounting.
Minimum 10 years' experience in Risk in a banking organisation including at least 5 years in a credit approval capacity.
Demonstrated ability to apply knowledge of business, products and market when reviewing and assessing risks.
Experience in structuring, assessing and approving structured asset financing transactions would be an added advantage.
Track record of building and maintaining effective relationships with key local and regional stakeholders; have strong influencing skills.
Strong organizational skills, including prioritizing and project management; able to juggle multiple priorities concurrently.
Willingness to work with others to understand situations, engage in discussion and debate on issues for resolution.
Ability to form a well-informed opinion, articulate and defend it.
Able to act in a courageous manner to voice views even if they may be unpopular to ensure the right outcome for the organization.
Comfortable working with technology applications including proprietary risk management systems as well standard Microsoft Office
Only shortlisted candidates will be responded to, therefore if you do not receive a response within 14 days please accept this as notification that you have not been shortlisted.
Morgan McKinley Pte Ltd, EA License No: 11C5502
Lee Boon Hou (Hagen), Registration No: R1870932
Consultant Details
Consultant Details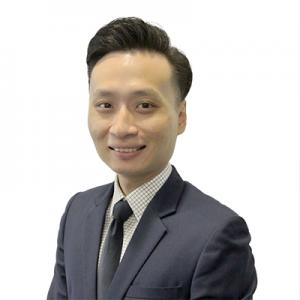 Hagen Lee
Principle Consultant | Operation & Risk
+65 6818 3140
hlee@morganmckinley.com