Performance Management Lead (Financial & Business Analysis)
Job Summary
Singapore
Permanent
BBBH801431
Jan 19, 2022
S$5-9k pm
Job Description
M3S is looking for 2 headcounts of Performance Management Lead / Manager/ Senior Manager (Financial & Business Analysis) on behalf of our client who is a nationwide Health Technology company.
M3S is looking for Performance Management Lead (Financial & Business Analysis) on behalf of our client who is a nationwide Health Technology company.
As part of the Service Operations Division, the role of Performance Management Unit (PMU) is focused on providing strategic analysis for the Division and the aligned departments from a qualitative and quantitative perspective. PMU covers the Performance Management Matrices reporting and Business Finance Analysis Functions. You will be supporting the Performance Management Principal to effectively manage and achieve the PMU objectives
Performance Management
Support management in analysing the department's performance against Service Ops Performance KPI/KSF.
Collation of data from different business teams and consolidation of information for analysis.
Establish Data Set structure to allow for ease of data comparisons/analysis.
Identify trends and emerging issues that can impact Service Ops Performance, as well as continuous updates and refinement of various indicators as required.
Formulate plans, initiatives, and programs to support the implementation of Service Dashboard to provide summary view of Service Ops performance.
Financial Management
Consolidate and communicate division's financial position providing financial data to support key decisions.
Supporting department members on financial matters while partnering with Corporate Finance.
Ensure cost recovery for resources and target savings from current tools and automation processes.
Review projected costs and revenue in conjunction with internal and external (e.g. finance) teams to ensure cost recovery and to review/develop cost recovery and pricing model where required.
Partnering with various stakeholders on the annual workplan and budgeting/forecast exercise, supporting various stakeholders with analysis and reviews of financial variances.
Enhance existing presentations to be concise and succinct by using less words and more graphical representations.
More Information
Bachelor or Master Degree in Accounting/Finance/Business Administration.
Financial Planning and Analysis (FP&A) and/or consultancy experience is highly valued.
Experience in Technology support function is a plus.
Advanced proficiency in Excel (Pivot Tables, data correlation, parsing data, etc), PowerPoint presentation.
Knowledge of Power BI, Tableau, Business Objects, TM1, Qlikview is a plus
Qualifications or experience in managing project finance reporting matters is a plus.
4 to 10+ years of working experience.
Experience in Project Financial Management in a corporate environment.
Understanding Changes & Transformation (process re-engineering) in a corporate environment
Data Set Structuring and Modelling Skill is a plus
ITIL / ITSM knowledge is a good to have
SLM (Service Level Management) knowledge & relevant Implementation experience is a strong advent
If you are interested in this role and would like to discuss the opportunity further, please click apply now or email Lorren Teiw at Lteiw@morganmckinley.com for more information.
Only shortlisted candidates will be responded to, therefore if you do not receive a response within 14 days please accept this as notification that you have not been shortlisted.
Teiw Hui Shi (Lorren)
Morgan McKinley Pte Ltd | EA Licence No: 11C5502 | EAP Registration No: R1547291
Consultant Details
Consultant Details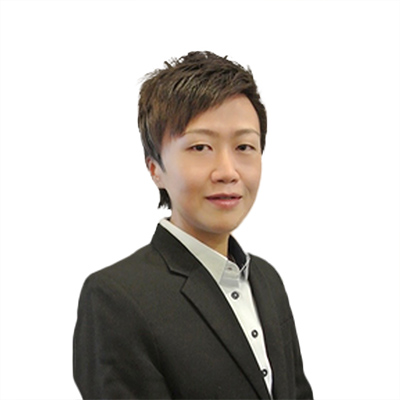 Lorren Teiw
Talent Sourcer | M3S
+65 6818 3137
lteiw@morganmckinley.com