Onsite Technology Recruiter
Job Summary
Singapore
Permanent
BBBH798844
Dec 17, 2021
Competitive
Job Description
M3S Talent Solutions is the fastest growing brand in the Morgan McKinley Group with operations globally. Here in APAC, they are making game changing progress and are looking for Onsite Talent Partners
As an Onsite Talent Partner or Sourcer (Tech and Non-Tech), you will be at the forefront of the exceptional service M3S offers to its clients from sourcing on exciting projects to stakeholder engagement. You will be responsible for full end to end recruitment, from sourcing and screening candidates through to offer negotiation and close.
At M3S we believe that personal growth is extremely important to enable us to reach our full potential and challenge ourselves along the way. Our career pathways provide a clear structure and focus for each individual and are supported by the learning & development programs that are run by leaders in the business.
Our Values and Culture
Always Committed: We lead by example, never give up, always driving excellence, and going the extra mile
Always Building Trust: We act with integrity and respect, driving teamwork, and celebrating success
Always Embracing Change: We are open to different approaches, encourage diversity of thinking, and share ideas
Always Communicating: We encourage open and honest communication across the business and with our candidates and clients alike
Our company culture embraces someone who takes pride in their work, believes in going beyond for their clients and candidates, has an entrepreneurial spirit and enjoys working in a highly collaborative and diverse team.
What we are looking for
A proven track record as a specialist internal recruiter, RPO or recruitment consultant.
Ability to deliver on high volume roles, taking control of the full end to end process.
Ability to solve problems and be organised in your thinking and approach to work.
Outstanding communication and influencing/ interpersonal skills.
A professional, self-motivated individual with a relentlessly positive attitude, desire to learn, and a team player.
Entrepreneurial spirit and self-confidence, and someone who thrives on working under pressure and to tight deadlines.
To discuss this opportunity further please apply now or email AJ Mohammed, amohammed@morganmckinley.com
Morgan McKinley Pte Ltd EA Licence No: 11C5502 | EAP Registration No: R1766237
Consultant Details
Consultant Details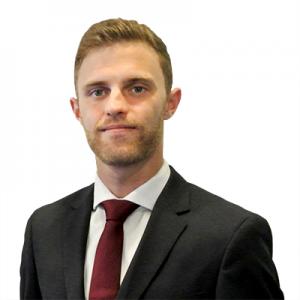 Robert Warner
Client Director | M3S
+65 6818 3181
rwarner@morganmckinley.com